Operation Transformation is one of the nation's most beloved and eagerly waited-for shows during the year, offering motivation, laughs, tears and inspiration for countless people on their own weight loss journeys.
So it's no wonder that many people were glued to Facebook Live during the week, as presenter Kathryn Thomas dashed across the country to surprise the five new leaders for Operation Transformation 2019.
This year's team includes Siobhán O'Brien from Dublin, Paul Murphy from Sligo, Cathal Gallagher from Donegal, Jean Tierney from Limerick and Pamela Swayne from Cork. Here's everything you need to know about them and their fitness goals!
Siobhán O'Brien
Age: 30
Location: Clonsilla, Dublin 15
Weight: 17st 4.5lb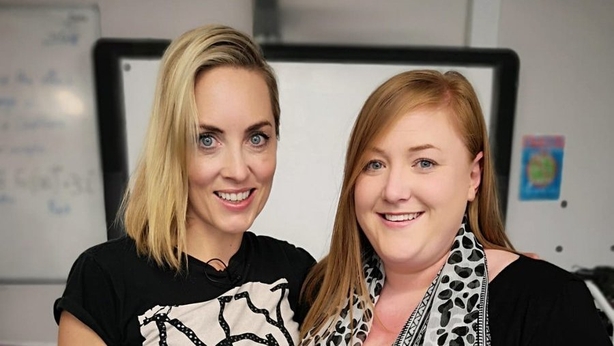 Siobhan alone and works as a secondary school teacher in Luttrelstown Community College, although she is surrounded by a close-knit family and scores of enthusiastic students. She grew up in Clonshaugh and is the youngest of three girls.
Being a teacher and telling kids about healthy living and the importance of activity, Siobhán feels she is being a hypocrite for advocating for fitness when she doesn't do it herself. "We're pushing wellbeing in the school at the minute so I wanted to show you how to do it! So [the students] can be part of the journey as well."
Paul Murphy
Age: 41
Location: Tubbercurry, Co. Sligo
Weight: 20st
Paul leads a busy life as the manager and owner of Murphy's Hotel, a family-run business, in Tubbercurry, as husband to Sonya and father to their two children, Ava (8) and Ethan (1). Aged just two years younger than his father was when he died, Paul wants to change his lifestyle and start looking after his health.
"I didn't tell anyone initially that I had applied for it, I told my wife and my mother and I believe they were shocked that I had the courage to go ahead take on this challenge", he said.
Cathal Gallagher
Age: 48
Location: Ballyshannon, Co. Donegal
Weight: 26st 12.5lb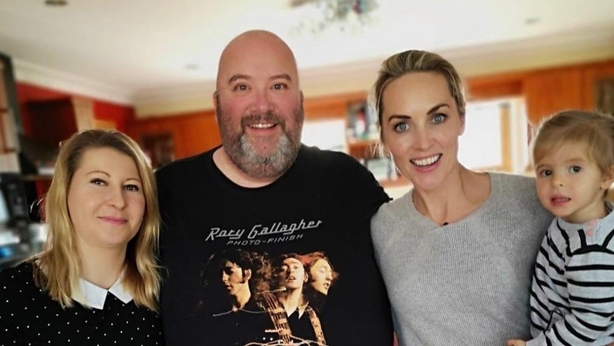 Cathal works as a paramedic with the Ambulance service based in Ballyshannon and lives with his wife Agi and daughter Maja (2). With 20 years spent in the ambulance service, Paul has become known for his love of helping others, and his generosity is unparalleled.
But it's time he focused on his wellbeing and not just others'. "I look after people, I forgot to look after myself". He added, "It's time to put myself first for a change", he said. Cathal is a type two diabetic and has high cholesterol and with his training he knows the damage his weight is doing to his health. He fears he will die in his sleep but wants to be around to see his daughter grow up.
Jean Tierney
Age: 33
Location: Bruff, Co Limerick
Weight: 15st 1lb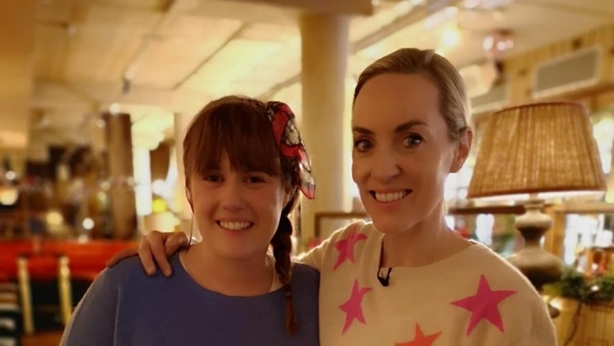 Kathryn surprised Jean during a meeting at work, House nightclub where she is a Sales and Marketing Manager. Instantly overcome with emotion at the news, she told the crew that she was due to go home today so her mother Breda was in the building, as well, waiting in case they got some good news!
Jean lives in Holycross with her fiancé Paddy, and got engaged on April Fool's Day because they are both practical jokers and knew no one would believe them. Earlier this year they welcomed their daughter Sloane, after an earlier ectopic pregnancy and complications seven months into her last one. Only five days after giving birth, and after a slew of medical interventions, Sloane passed away from a heart defect.
"She showed us what life should be about, because she fought to live", Jean said. "So that's what I take from it, every day."
Pamela Swayne
Age: 36
Location: Youghal, Co. Cork
Weight: 13st 12.5lb
Mother of 4 Pamela lives in Youghal with her husband Sean and children Ally (18), Leigh (10), Lilly (7) and Mickie (4). She works part-time in the Amber Petrol Station in Youghal
Finding out she was pregnant at 17 and just a few months after the death of her dad, Pamela went on to have her daughter Ally and sit the Leaving Cert exams. Since then, it's been hectic but she hasn't really given herself time to deal with the loss of her dad.
She was taken completely by surprise the OT crew, saying through tears "I didn't think ye were coming!" She was convinced she'd see the team on Wednesday and had gathered her family together, but it didn't happen.
She said this is her year because "I'm actually done with having kids and stuff, and it's my time. I've been putting up with this weight for too long and I actually want to make a change, for my kids as well".
For more info on the Operation Transformation leaders, head over to https://ot.rte.ie.
Operation Transformation returns to RTÉ One for its 12th season on Wednesday, 9th January at 9.35pm.