Ireland is renowned for its love of many vices: we're world leaders in terms of the perfectly poured pint, a rambling tale, and controversial literature, to name just a few. One thing we're not known for, however, is our appetite for video gaming, but perhaps it's time we should be.
This Saturday will see the inaugural Dublin Games Festival make the case for Dublin as the next gaming hub in Europe. And with good reason: €242 million in revenue was generated from gaming in Ireland last year, with 589,000 gamers active on the gaming platform Steam alone (a sizeable proportion given that there are 1.9 million people living in the Greater Dublin area).
Events will include everything from a 20ft, two-floor Mario Kart Racecourse, a retro game zone, sensory rooms and special guests including John Romero, the creator of DOOM.
Not only do we have our appetites in the game, but our flair for creation. Sean Murray, the creator of the popular game No Man's Sky, is Irish. As well as this, game developer EA has a large campus in Galway while Ireland was one of the largest markets for gaming giant Atari, which had its European headquarters in Ireland.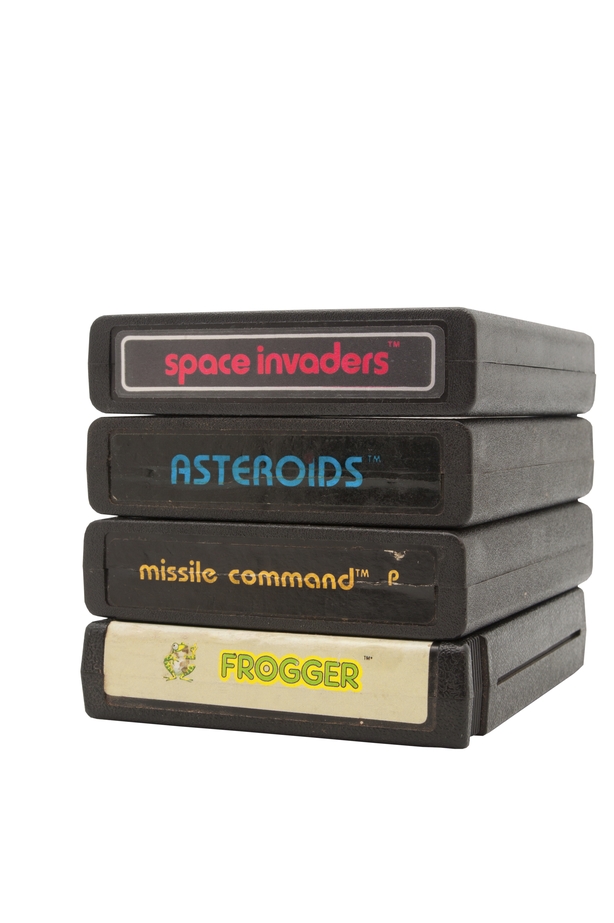 "There's such a history of gaming in Ireland that people just don't understand", Graeme Moore, COO of Aeonsparks Events Ltd and co-founder of Dublin Games Festival, says.
After working in corporate space for 15 years, Moore and his fiancée, Donna Mahony, decided to chase a shared passion they had - to bring gaming onto the world stage in Ireland.
Drawing from his experience organising charity events for organisations such as the ISPCC, and his fiancée's background in theatre and set design, they set about creating the 8-Bit conference, Ireland's only retro gaming conference, which ran on 28-29 July 2018. "We did it more for the community", Moore says, giving the community its first "bespoke" event.
That intention would prove crucial, as the hubbub surrounding that event attracted enough interest to lead to Dublin Games Festival, as well as defined the ethos for what is poised to be Ireland's largest gaming event so far: next year's Dublin Games Week, a colossal celebration including 30 events over seven days and with up to 50,000 people.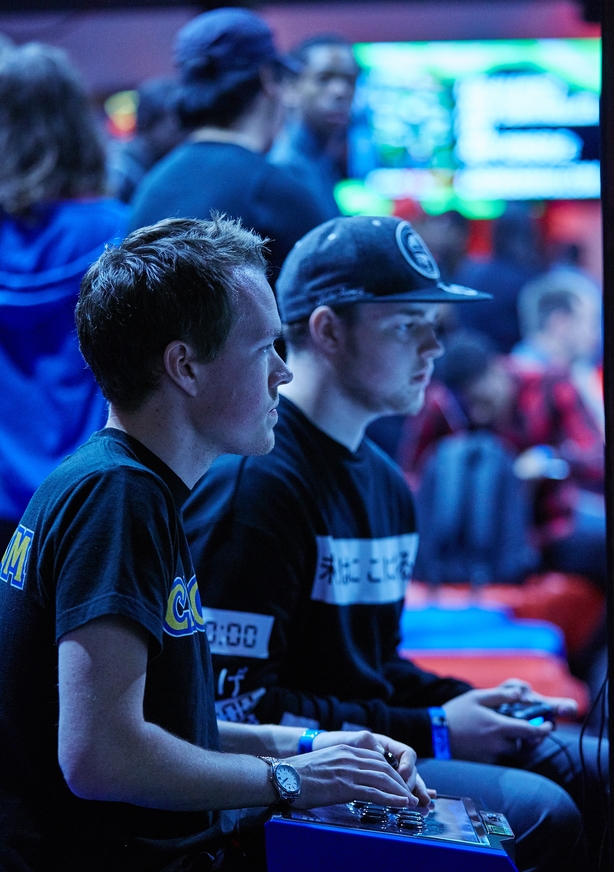 "Our events are for guest, as opposed to being for businesses. That's the end all, be all", Moore says. "At the end of the day, gaming is fun and if you take away that corporate identity it becomes a much more accessible event and that's what we strive to do." As for the event this weekend, his aim is to "build trust in what we do".
Why hasn't Dublin had an event like this already? "There's a word I'm very hesitant to say but I think everyone will be able to relate to it: GamerCon." Billed as Ireland's first gaming extravaganza with up to 25,000 gamers expected to attend, the ill-fated event planned for 18-19th March, 2017 made headlines when scores of visitors were left waiting outside the venue space in the rain, many of them young children.
"Ireland has always been seen as a step behind, especially in the UK because these events run in the UK and Europe and all around the world", Moore says. "One good thing that GamerCon showed was that there was a massive interest and that Ireland is ready for that large scale gaming entertainment platform."
Accessibility is a core focus for the organisers of the Dublin Games Festival, a lesson largely learned from GamerCon's blunders. "I put my name and even my phone number on front of everything I do, so that when I respond to people they know who I am because they need a face to this kind of thing to, again, build that kind of trust", Moore says.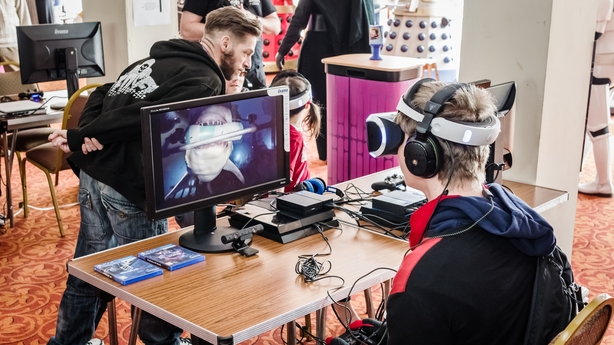 When planning what may be Ireland's first proper gaming festival, the stakes are high already, with publicity, outreach, profit and customer experience all demanding success. But for a devoted gamer like Moore, they're astronomical, not least because he sees there is a teachable moment in the festival.
For this reason, managing people's expectations, and especially children's expectations has been a key area of focus.
"I remember when I was a kid and I'd be playing games, you had to find points where you'd save in those games and you could be hours and hours and hours playing and my parents used to come in and shut it off and you'd have lost three, four hours of gameplay. You'd be devastated! It'd be worse than getting grounded, I'd be crying."
"A lot of parents don't understand what these games are", he adds, noting gaming phenomena like Fortnite, which is the largest game in the world.
"A lot of people don't understand the craze, as well as everything else. So it's about educating what the game is, how long a game takes."
His belief is that the best way of managing gaming and kids' expectations is by sitting down with your child and experiencing the game as they do.
After all, a typical round of Fortnite last 35 minutes, a small - and even enjoyable - price to pay for understanding the mysterious and baffling thing that fascinates your child. Moore says that workshops on how to bridge that divide and meet your game-loving child halfway will be on offer at the festival.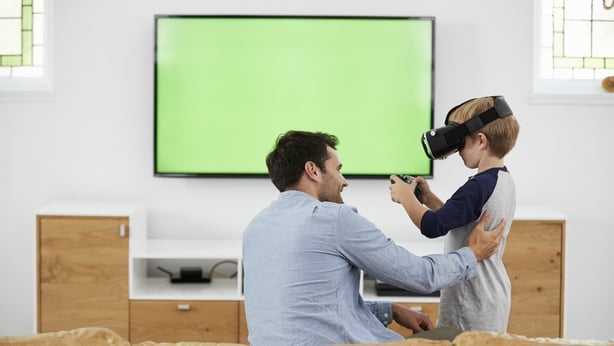 Fortnite is one of the highlights of the festival, as the team will be holding the first Fortnite tournament in Ireland. It's part of the festival's effort to bring eSports - the professional and competitive world of gaming - into Ireland on a larger scale, following the lead of countries such as the US, Germany and Japan who have elevated the phenomenon into something akin to global sport events. For example, Sky Sports recently aired the FIFA eWorld Cup finals, the gaming equivalent to the World Cup.
"The average return on advertising per unique viewer is €4.65 or something like that", he says, "and if you think of the League of Legends final, the largest one in the world, it gets 10 million unique viewers. That is why people are throwing so much money at it."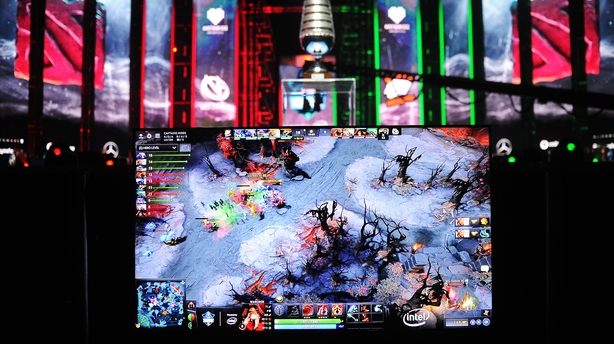 But gaming is so much more than gaming now, and leagues away from the simplistic 2D fighter games or racing games we might have known growing up. Games are networks, hubs, meeting points for scores of gamers of varying ages. They're entire communities and virtual neighbourhoods. They're the forgotten social media platform, and should be understood as such.
Moore explains that the new way of gaming has created "a new way to communicate with your friends that we may not understand because it's not something we grew up with, but it's out there".
Much of the problem is that the gaming industry progresses at Crash Bandicoot-levels of speed. Keeping abreast of each new development is hard for those of us on the outside. And aside from parenting roadblocks or financial strains it might create at home, a more pervasive sense of anxiety stalks the industry, and grows with each iteration of modern gaming.
We need your consent to load this Instagram contentWe use Instagram to manage extra content that can set cookies on your device and collect data about your activity. Please review their details and accept them to load the content.Manage Preferences
This peaked recently when the World Health Organisation (WHO) named "internet gaming disorder" in their manual of psychiatric disorders, triggering aghast protestations from much of the gaming community and horrified disquiet from many parents.
Moore, for one, was not convinced.
"Too much of anything is obviously bad for you", he concedes, but notes that in an industry so young "there's not enough research".
"If I sit down and play two hours of my video game, is that as bad as watching two hours of television? It's actually been proven that it's actually better."
Of course, there are clear signs of overdependence on gaming - similar to any addiction, prioritising gaming over responsibilities like work, relationships and personal health - that Moore acknowledges and is concerned about. "But you look at any industry or any kind of entertainment, they're the same but they're not classed as a disorder", he adds.
Time was, video games were dismissed as a frivolous waste of time, the hobby of social miscreants who couldn't acclimatise to reality and hid from the outside world. They progressed from the focus of "nerds" and bookish outcasts to macho bonding opportunities as fighter games like Tekken and Mortal Kombat were released. From here, they become the target of social anxiety surrounding violence, after a number of high profile murder cases were linked to or allegedly inspired by video games.
Soon, as plot lines became elevated and richer and technology rose to meet developers' ambitions, discussions about whether or not video games were art began in earnest. Now, they're the means by which individuals and massive corporations make their millions.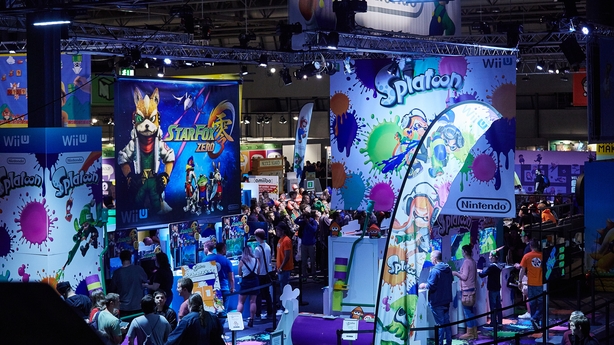 All of this in just over 40 years of business, from when the Atari 2600 console was released in 1977.
It may be that in the race to understand the gaming industry without the benefit of decades of prolonged scientific study, slapping a warning sign on video games is a haphazard way to legitimise the conversation around them. That's not to say there aren't disturbing cases of overuse: In 2015 a Taiwanese man died from cardiac arrest after a three-day gaming binge in an internet café. But is the mounting anxiety around gaming justified?
"It's the unknown", Moore suggests. "If you don't understand something 100% you have a natural fear of it."
The reality is that gaming will continue to develop in line with every other kind of technology we allow to run our lives. "What we say to people is 'Sit down, if your kids are heavily involved in gaming, play a game with them for half an hour, get to know what they're actually doing and how they're doing it and that way it doesn't become so scary. And if there is anything that does bother you, you can take proper action instead of pushing it out".