Just like any fad before it, Dublin has leaned too far into the Black Friday and Cyber Monday craze, adopting a "holiday" that originated in America purely to indulge the public's most ravenous consumerist impulses.
Our culture lacks nearly everything the period is based on: Puritan pilgrim heritage, a national fondness for couponing and a penchant for mass hysteria. The Irish, on the other hand, historically go hysterical for Mass. But that hasn't stopped us queuing for hours in the cold for discounts, or from eagerly banking our sale email notifications. 
One Dublin shop has had enough. Rather than fall into cynicism and accept this as the new normal for Irish shoppers, Hen's Teeth - an independent art and lifestyle store on Fade Street - has launched their own discount, trading on kindness instead of chaos.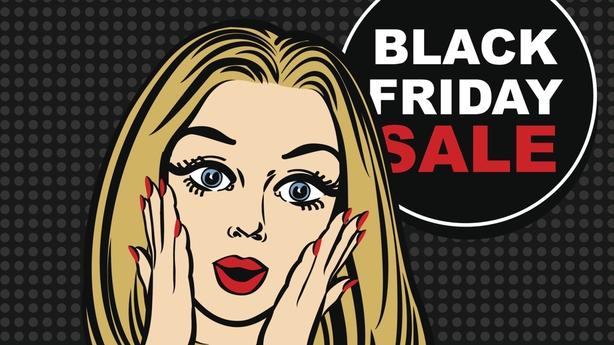 The 'For a Better City' discount will be running from 23 November to Christmas Eve, and will ask that customers in their shop show that they have made a purchase of €25 or more in a neighbouring independent store to be gifted a 10% discount at Hen's Teeth. 
"Black Friday is a relatively new phenomenon in Ireland - but the reality is that small businesses can't keep up with the surplus stock that many larger companies release especially for Black Friday at such discounted prices", explained Rosie Gogan-Keogh & Greg Spring, the owners of Hen's Teeth. 
"We are in an amazing neighbourhood with a wealth of important, independent shops close by that help make this town what it is. We'd like to encourage you to shop with them and save with us this Christmas season."
To avail of the discount, spend at least €25 in any shop along Fade Street, Drury Street, Wicklow Street and George's Street block, an assuredly chic and trendy stretch that includes shops such as Designist, Industry, The Printmakers Gallery, Om Diva, Rage Records, Loose Canon, Irish Design Store, Barn and Tales for Tadpoles. 
Admittedly, these are "lifestyle" boutiques in many senses of the word - aesthetically minded, artisanally crafted and on the pricier side - but many promote Irish companies and producers, and come with that special warm feeling of supporting local designers that you just don't get when you shell out  €200 on discounted jeans made in Taiwan.