Róisín, Peter and their Home Rescue tea, have been thrilling homeowners and audiences alike with their spectacular home renovations since returning to our screens a few weeks ago.
Tonight's episode, however, sees them tackle their biggest project yet. After being abandoned midway through a build by rogue builders - many people's worst nightmare - this property in Dublin's East Wall has become a jumble of broken plaster, unfinished walls, building debris and dangerous exposed wiring. 
With just Austin (83) and his flatmate Muhammad (24) sharing the small terraced house, it has quickly become overrun with clutter, mess and chaos.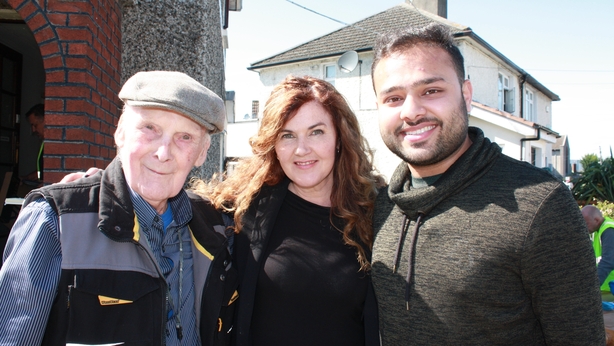 Before plans can be drawn up to renovate the home as it should have been in the first place, Peter must assemble a double-sized team to clear a mountain of rubble and ensure the property is safe. And that's only the first order of business! 
A big challenge is adapting the space to suit Austin and his needs and abilities, so the entire downstairs must be reimagined, while upstairs has to be repurposed for Muhammad, a student. 
This property pushed both Róisín and Peter beyond what is usually expected of them, challenging them in ways we've not seen before. Will they be able to make a comfortable and stylish home for two people with vastly different needs, and will they complete the build in time and on budget? 
Watch Home Rescue on Tuesday, 20th November, 2018 at 8.30pm on RTÉ One.