Broadcast live from the hallowed halls of the Anatomy Museum in Trinity College, Dublin, Growing Up, Live continued its fascinating deep dive into the wonders of human life by putting the perplexing facts of adulthood under a microscope.
We all find things we never knew about when doing a clear out, but what do you do when you unearth an Egyptian mummy? This is what the professors in Trinity's Anatomy Museum had to wrestle with.
It has to be said that the discovery wasn't completely unexpected. Speaking to presenter Angela Scanlon, Prof Joseph Harbison explained that the legend of Trinity's mummy was one passed down through generations of academics.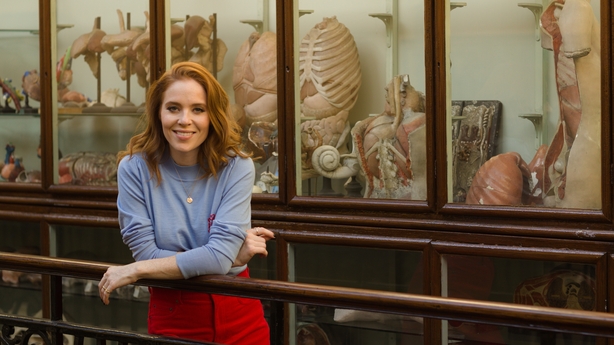 "There were rumours, there were rumours going back to the 1700s that we had a mummy somewhere in the building, hiding, put away. And then in about 2013 we were clearing out because we were moving down to Pearse Street and we found this man underneath the stairs."
It's certainly reassuring that even esteemed minds put things away and forget about them.
What is the protocol for discovering an ancient Egyptian mummy? For the professors in the museum, there was one prevailing reflex reaction.
"You have a mummy and you have a scanner, so you put the mummy through the scanner!"
The doctors analysed the readings, revealing that the mummy is male, aged somewhere between late 20's and early 30's and suffered a range of physical afflictions. Disturbingly, his head is missing, as well as his humerus.
The scientists were also able to ascertain that the mummy dates from around 1,500BC, meaning he's a ripe 3,500 years old!
Although nicknamed "Maurice" for many years, the mummy's name is actually Ankh'hap, an incredibly precise detail that the team discovered through researching the man who brought the mummy here - Robert Huntington.
To find out what incredible oddities and natural marvels lay hidden under the stairs, as well as how they came to be in Trinity's collection, watch the video above!
Growing Up, Live airs on the 13th, 14th and 15th of November at 7pm on RTÉ One.