Winter is coming! And I don't mean the final season of Game of Thrones.
The weather is expected to drop by a chilling 10 degrees after this weekend, so there is no better reason to get out and enjoy the last of the mild spell.
Regardless of the season, there are always lots of fun, family activities and events in Ireland on YourDaysOut and this weekend is no different. We've shortened the list to a few ideas to suit most families' interests.
Have fun!
1) GMIT Family Open Day
The emphasis of the Open Day in Castlebar on Sunday is on fun and learning with interactive shows and hands-on demonstrations from a huge range of industries including Scientific Sue, Exploration Dome, The Animal Encounter Zone with The National Reptile Zoo, Learn Robotics Workshop and many more.
Everything is free but tickets for shows will be provided on a first come first served basis.
2) Dublin Book Festival
The Dublin Book Festival will take place this weekend with Smock Alley Theatre as the festival hub with events taking place in different venues throughout the city including schools and libraries.
You can also follow the directions given to you by your pirate captain to find the treasure chests that are hiding in Temple Bar and then take refuge from the cold in the indoor winter garden at Smock Alley; curl up on beanbags with a book and warm drink, try your hand at writing your own story, browse the bookshop or take part in one of the free, fun storytelling sessions and workshops.
3) Ballymaloe Craft Fair
The Ballymaloe Craft Fair takes place this weekend with over a hundred craft, design and food stalls full of festive Christmas shopping and family fun.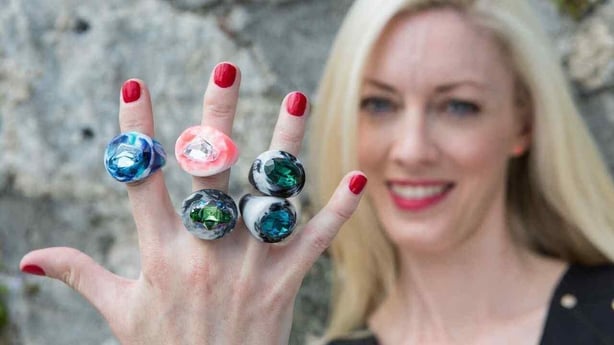 4) Sligo International Choral Fest
The Annual Sligo International Choral Festival is a wonderful weekend of competition, concerts, workshops and more. There are competitions for a variety of choirs, including Equal Voices Female, Equal Voices Male, Gospel Choirs, Barbershop Quartets, School Choirs, with a Gala Concert and Grand Prix on Saturday night.
5) Reptile Zoo in Offaly
A unique opportunity to get up close and personal with animals that would normally only be seen on TV in Banagher Library on Saturday. Safe handling and small groups make sure that children have the chance to learn close up about snakes, tarantulas and tortoises, among many other species.
6) Yarn Storytelling Festival
The festival concludes this weekend with Tea Dance by Little John Nee & The Tea Dance Triodem, Family Storytelling at Killruddery with Tom Muir and Music & Me on Sunday.
7) Sligo Winter Craft Fair
The 2018 Winter Craft Fair is being held in the beautiful ballroom at the Clayton Hotel, Sligo on Saturday from 12pm - 5pm. Admission is free but proceeds on the day will go towards Sligo Cancer Support Centre and St Brendan's NS & Autism Unit.
8) NMI Ireland - Country Life: Travellers' Journey
Travellers' Journey is a temporary exhibition exploring the rich culture, traditions and crafts of the Traveller community in the west of Ireland. It aims to showcase and encourage discussion and appreciation of the unique heritage and ethnicity of Travellers. The exhibition has been co-curated with the Western Regional Traveller Health Network and runs until the end of November during regular opening hours.
9) Roscommon Arts Centre | The Dig
All his life Mac has wanted to be an Archaeologist, to be an expert in finding things and working out what they mean. But in a world where facts and figures mean so much more than fairy tale and fantasy, Mac has to dig deeper to prove what he finds is what he thinks it is. The two performances on Saturday at 12:00 and 14:00 will delight and charm audiences young and old.
10) Cork Film Festival
The 63rd Cork Film Festival finishes on Sunday after over 250 Irish and international features and shorts. This weekend's events include Irish animation The Overcoat on Saturday morning with a special behind-the-scenes look with the cast and crew, the big-hearted animation Gordon and Paddy on Saturday afternoon and a selection of family-friendly shorts on Sunday.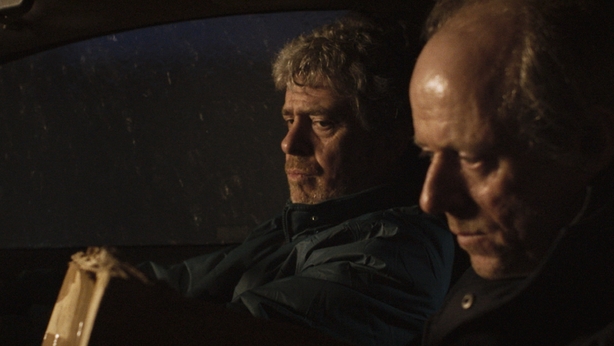 11) Galway Science & Technology Festival
The Festival runs to 25th November, with over 200 events taking place in schools throughout Galway city and county and will culminate in the amazing Science & Technology Exhibition on the NUI Galway campus on Sunday 25th November.
Three things to do next week:
1) Universal Children's Day
November 20th is the date in 1959 when the UN General Assembly adopted the Declaration of the Rights of the Child. The Ombudsman for Children's Office is hosting an event called Child Talks from 11 am – 12:30 pm in City Hall. There will also be a live Facebook broadcast of the talks that will focus on topics such as Mental Health, Education, Sexuality, Technology and the Arts and Culture.
This event is supported by RTÉ, Spun Out, Young Irish Filmmakers, Dublin City Council, Dublin Story Slam and fifteen youth organisations.
2) Christmas Greetings Floral Arrangement Demonstration
We can't totally avoid the rapidly approaching Christmas season. This Tuesday morning, in the Shanagarry Design Centre, Rose Hickey will show you how to create your own floral arrangements to add some festive cheer to your home or to gift to loved ones.
3) MoRunning
Fundraiser for The Movember Foundation now includes two Irish runs, on Saturday 24th in Phoenix Park, Dublin and Sunday 25th in Stormont Park, Belfast. When you step up to that start line, remember that you're helping men live longer, healthier lives.
YourDaysOut is a sales and marketing platform for local businesses and event organisers with tools to help promote, publish and sell tickets and bookings online, for up to 50% less that other ticket sites. It is also No.1 in Ireland for people looking for things to do, where users can FOLLOW their favourite business pages and get notifications about any offers, events and buy tickets to visit Santa in Ireland.