The days are getting shorter with less than nine hours of daylight this weekend.
That's still plenty of time to get out and enjoy some fun events and there is another fantastic selection of things to do around Ireland this weekend.
We've narrowed the list down to some of our favourites with some early tips for next week.
Have fun!
1) National Circus Festival of Ireland
From the 8th - 11th of November the National Circus Festival of Ireland will light up the town of Tralee with world-renowned shows, Irish premieres, adult and children workshops, the mind-blowing Circus Siamsa shows and the festival parade winding its way through the streets of Tralee.
Run away to the circus this weekend, you might never go back!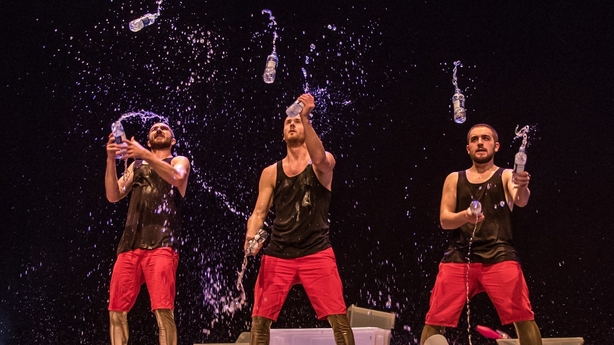 2) PrintFest
Did you know that the development of modern science would not have been possible without the printing press?
Its invention led to the spread of scientific ideas across Europe throughout the 16th century. PrintFest gives you the opportunity to witness Gutenberg's invention in action as our volunteers demonstrate the Museum's collection on Sunday from 12pm - 2pm.
3) Cork Film Festival
The 63rd Cork Film Festival runs from 9th - 18th November with over 250 Irish and international features and shorts, with 90% being Irish premieres. This weekend's family features include the classic Bedknobs and Broomsticks, Brazilian animation Tito and the Birds and Benedict Cumberbatch as the Grinch.
4) Listowel Food Fair
The 24th Listowel Food Fair showcases the range and quality of Irish food products from all over Kerry. Events over the weekend include Pig & Porter Night in Christy's Kitchen, the Listowel Food Trail on Saturday afternoon and the Food & Craft Fair on Sunday in the Listowel Arms Hotel.
5) Wild Lights
Wild Lights is back at Dublin Zoo with an entirely new cast of illuminated giant silk lanterns. Spectacular new themes feature this year including Winter Wonderland, Celebrating China and The North Pole.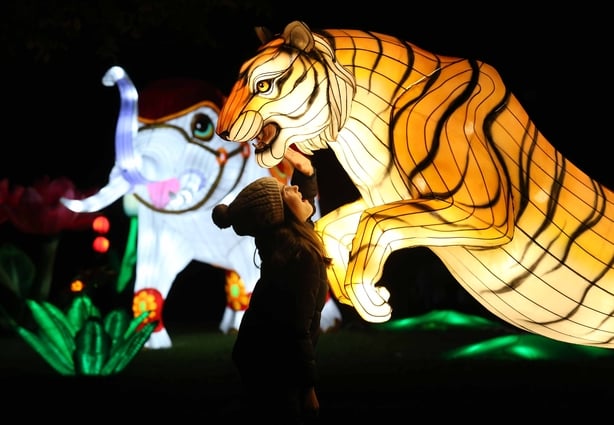 6) Ennis Trad Festival
The 25th Ennis Trad Festival is on from the 7th - 12th of November with masterclasses, session trail, Céilí, live concerts and more.
7) Sneem International Storytelling & Folklore Festival
Featuring adult and children's workshops, a pub trail, storytelling in the barn, theatre, music from John Spillane and more in the picturesque Knot in the Ring of Kerry.
8) Saturday Arts Club
Fun workshops for children aged 7-11 in the Wexford Arts Centre with an opportunity to try different processes like printmaking, sculpture, construction, installation and more.
9) The National Antiques Art & Vintage Fair
Ireland's largest antiques fair takes place again this weekend in Limerick, not Dublin!
There will be over one hundred Antique shops, Dealers, Art Galleries & Vintage Dealers attending the fair in the GN South Court Hotel, with over 1,000,000 items all priced for sale.
10) Yarn Storytelling Festival
The Mermaid Arts Centre in Bray presents the ninth annual YARN Storytelling Festival bringing people together to share and hear stories. These storytelling events take place throughout the town in classrooms, community groups, libraries, cafés and bars, in Mermaid itself and at lots of other venues.
This weekend there is family storytelling at Killruddery with Cillian Brennan on Saturday, join guest storyteller Frances Quinn in the People's Park on Sunday at 12pm and enter a world of myth and magic as the story of Aengus and Caer is told through song, story, music and dance in the Town Hall on Sunday evening.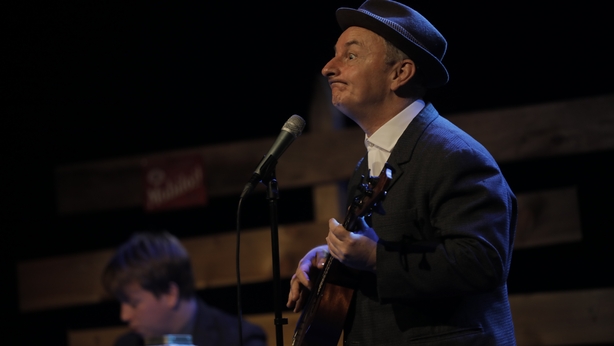 11) Allingham Arts Festival
The Allingham Arts Festival is a community arts festival which takes place in Ballyshannon, Co. Donegal, each November, in honour of the poet William Allingham.
This year's events include a tribute to poet Francis Harvey, the Donegal Youth Orchestra, 'Black 47' + Q&A, a WWI Remembrance Day performance, Wild Atlantic Writers with Jessica Traynor, a social media workshop for writers with Paul Mc Veigh, and much more.
12) Cavan Craft and Food Fair
The 19th annual Cavan Craft Fair takes place this Sunday showcasing Irish craft, food producers and local entrepreneurs. There will be stands covering many different crafts and food, as well as special entertainment to keep the little shoppers happy.
Things to do next week:
1) Galway Science & Technology Festival
The Festival will run for two weeks from 11th to 25th November, with over 200 events taking place in schools throughout Galway city and county, and will culminate in the amazing Science & Technology Exhibition on the NUI Galway campus on Sunday 25th November.
2) Ballymaloe Craft Fair
The Ballymaloe Craft Fair takes place next weekend with over a hundred craft, design and food stalls full of festive Christmas shopping and family fun.
3) Dublin Book Festival
The Dublin Book Festival will take place from 15 – 18, November, with Smock Alley Theatre as the festival hub with events taking place in different venues throughout the city including schools and libraries.
YourDaysOut is a sales and marketing platform for local businesses and event organisers with tools to help promote, publish and sell tickets and bookings online, for up to 50% less that other ticket sites. It is also No.1 in Ireland for people looking for things to do, where users can FOLLOW their favourite business pages and get notifications about any offers, events and buy tickets to visit Santa in Ireland