Hosted by Brendan Courtney, This Crowded House is a shrewd series delving into the lives of 20 and 30-something-year-olds living with their parents in Ireland. Ahead of tonight's episode, we sat down with the show's financial planner, Eoin McGee, to find out more about the 'one-third rule'.
When it comes to preparing for your rent or mortgage, Eoin tells us that the rule of thumb is to save one-third of your take-home pay.
"In simple terms, if you earn a thousand euro a month, you need on third of that going into your rent or mortgage or going into your savings for one or the other.
"The clients who pay 50 per cent, which is very common in Dublin in particular, or 55 per cent or even 40 per cent - they can't keep that up for very long. It's not sustainable, it really damages their ability to save or do anything else and you see them get into real financial difficulty."
"Clients who come in and spend 15 per cent on mortgages or rent, they're the ones who are really far ahead. They don't get caught up with credit card debt, overdrafts or personal loans because they have that extra bit of surplus on a month to month basis.
"35 per cent is the golden rule and if you're not in the mortgage position or the rent position yet, one of the things you need to be really aware of is that if you're going to apply for a mortgage and haven't been saving 35 per cent, how are you going to convince the bank that you'll be able to afford it
On tonight's episode...
Tonight on RTÉ2, Brendan meets two more young adults who are struggling to figure out how to move on with their lives and out of their parents' homes. They have, however, two very different stories and two very different ideas of what growing up and moving out looks like!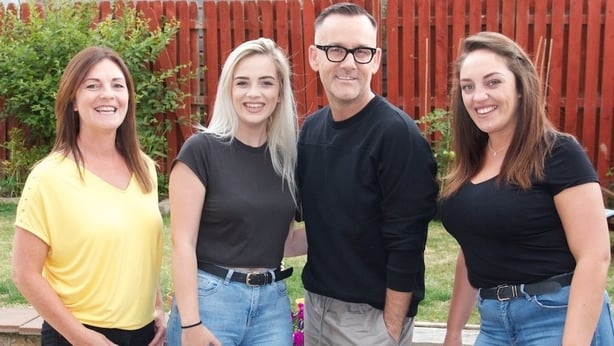 Tanita
First up is 29-year-old Tanita Burke who, after several years of travelling and seeing the world, has found herself back in her hometown of Arklow, Co. Wicklow living with Mum Kelly and little sister Saffy. After over a year at home, Tanita is at a bit of a crossroads – with her 30th birthday looming she's struggling to decide if she's supposed to conform and 'settle down' at home in Ireland, or does she pander to those itchy feet and take off again?
It's a dilemma that has faced many young Irish adults – at what point do you have to 'grow up', and, more to the point, what should that idea of 'growing up' look like?!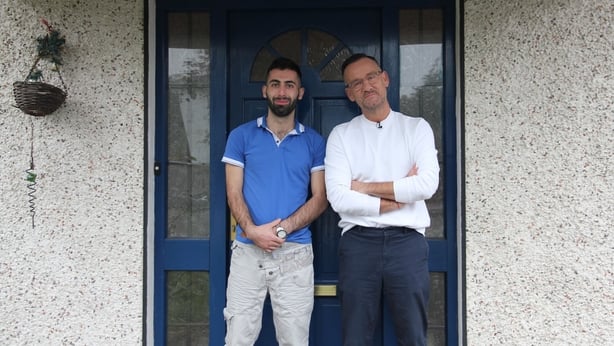 Emanuel
Meanwhile in the Midlands, 21-year-old Emanuel Konimyan from Athlone in Co. Westmeath has big dreams when it comes to flying the nest – he wants to buy his own home. However, he cannot get a mortgage.
In fact, the banks have told him to get a bigger salary…. or get a wife! While he knows his wage is an issue, he's stayed focused on his goal for the past 2 years and is not far off a deposit needed to buy something modest in the Midlands, with over €11,000 in savings.
Financial planner Eoin McGee is blown away by Emanuel's ability to save. However, he does pose a question – would Emanuel not explore if his dream career of being a pilot is real or a pipedream first, rather than being solely focused on having to buy his own home, particularly when he is just 21?
Watch This Crowded House on RTÉ2 at 9:30pm every Wednesday.