Is it ever easy to find a Halloween costume for yourself, let alone anybody else? We love the idea of dressing up but a lot of the time it doesn't end up looking like we wanted it to!
Kids can have ambitious ideas when it comes to dressing up, and while we may do our best to emulate what they want, a lot of the time it just isn't possible! What many people forget is that face painting can often substitute as a costume, or at least half a costume, so we put together 5 of the easiest face-painting ideas:
Princess Crown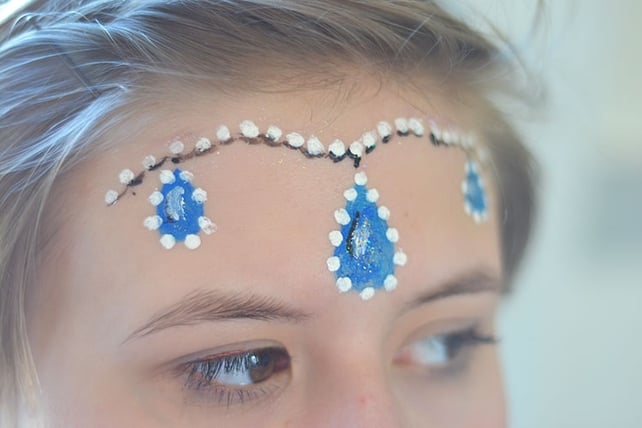 I think I speak for perhaps 70% of little girls when I say all I wanted to be was a princess. Not that ambitious, granted, but I was drawn in by the sparkles of it all. This is a super easy version of a crown for your Cinderella wanna-be. Simply paint three tear drops on the forehead, with the biggest one in the middle. Connect these tear drops, making the tiara, with little dots. Add as much detail as you want with glitter and other colours! This is pretty straightforward painting.
Caterpillar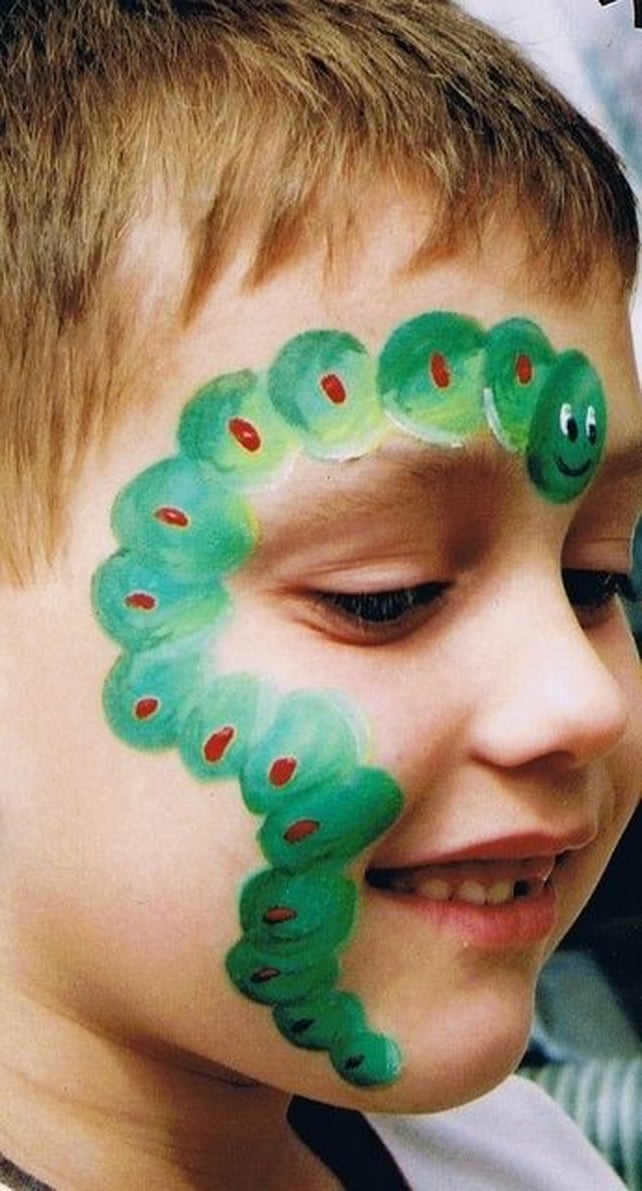 Face paint is an easy peasy way to turn your hungry little child into a hungry little caterpillar! Use a round makeup sponge (maybe not your beloved beauty blender) to dab round circles, starting small at the bottom and gradually getting bigger, around the side of the face. Draw some eyes on the face, and dot some feet along the way and you have yourself a caterpillar!
Skeleton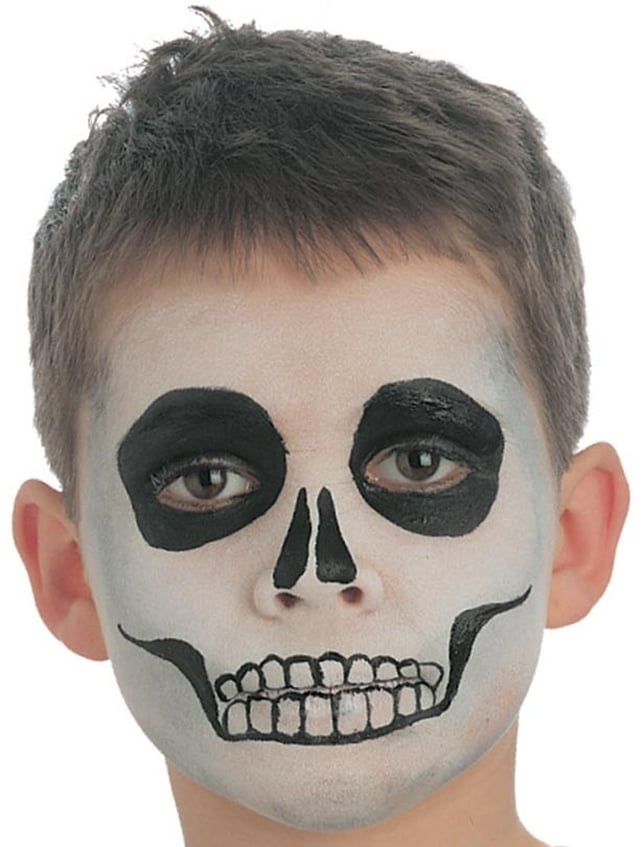 This one may look a little difficult, but it's really not! Using white face paint as your base, cover the face with the paint. Then scrub those eyes so they look like they do when taking mascara off after a long day! Give your child panda eyes with black face paint. You can draw teeth like above, or black out the lips to give a truly creepy look.
Dog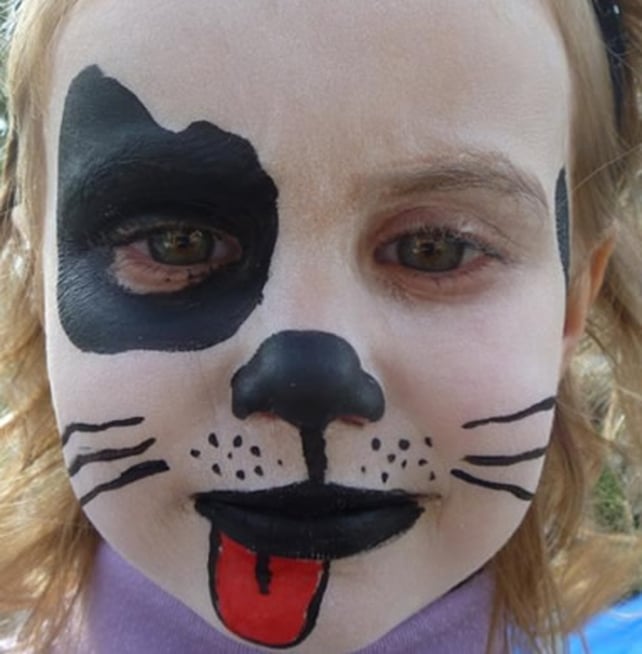 Another simple one that requires few face paints! Start with your white base, add some whiskers and a black eye and nose, and draw a red tongue leading from the bottom lip and voilà, a cute pup.
Mustache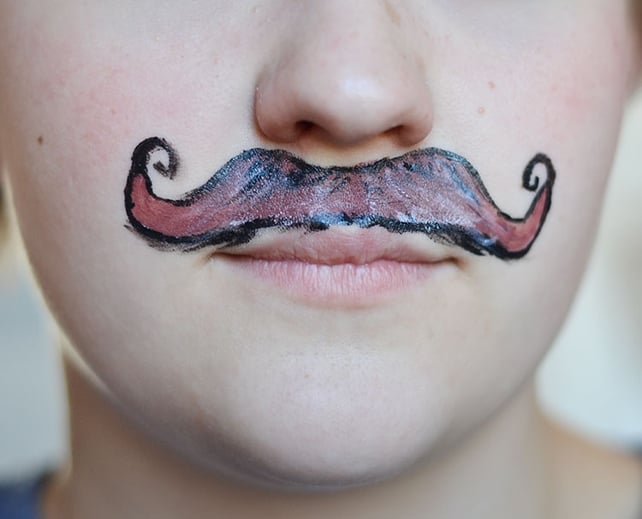 Perfect for a pirate, Mario, or Luigi! A very simple yet effective way of completing a costume. This one seems pretty self-explanatory, use brown or black paint and make it as bushy as you want!
Attempting to paint your child's costume this Halloween? Send us pics on Twitter and Instagram!