Clonakilty has officially been designated with an Autism Friendly status by AsIAm, an organisation that works towards a more inclusive Ireland for those living with Autism.
The journey began in July and, driven by a focused steering group and town committee, the Autism Friendly Accreditation process has now been rolled out in an incredible 91 organisations.
We spoke with Adam Harris, Founder of AsIAm to find out more about Clonakilty's new title.
1. What does it mean for a town to be 'autism friendly'?
A fantastic community was selected in Clonakilty because there was such openness to this and I think it is very important to realise that, sometimes, when you are talking about being 'Autism Friendly' that can become something of a buzzword and it's easy for it to mean nothing.
What's important about this initiative is that we would actually develop a framework that would define what 'Autism Friendly' was from our point of view and set out what the town would need to achieve in order for us to believe the designation was something that the town was worthy of.
We worked with SuperValu to visit the town and identify all the various aspects that make up that town so from the employers to public services to voluntary organisations to retailers and hospitality organisations and we set quotas for each category in terms of how many organisations would need to sign up.
For each of those organisations that signed up, we would call them an Autism Champion and we would require them to do four key things:
Undertake training
Develop a visual guide to help autistic people prepare to use the service for the first time.
Allow one of our team to visit and identify one aspect of the environment that could be changed to become more Autism Friendly
To be Assistant Dog-friendly because not every organisation understands why these dogs are so important and place such a positive role in the lives of many autistic people
So that was the minimum requirement to get the designation but in addition we recognise that being Autism Friendly is a journey, not a destination. It's an ongoing dialogue between the local autistic community and the wider community so we also asked the town to develop a three year plan which would set out deeper changes which could take place over time.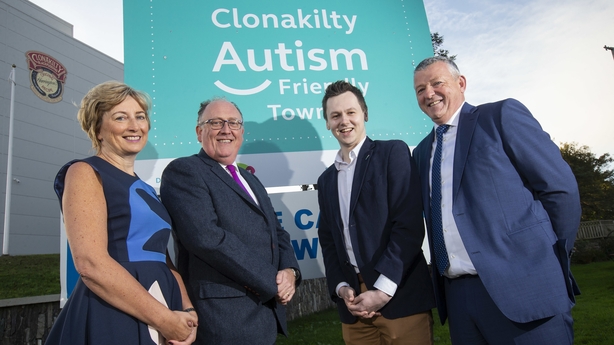 2. How does Ireland rate when it comes to education and awareness surrounding autism?
I think Ireland has come a long way in terms of autism awareness. Most people have heard the word, most people can point to somebody in their own community or their own family who is on the autism spectrum. However, I think a key challenge that still persists is often there can be a big gap between understanding autism and understanding what it really means.
Ireland really has been, since the beginning of the century, mainstreaming autistic people in the education system, in the community, in work settings. But a reality is even though 86% of autistic children now attend mainstream school, communities really aren't often equipped to know how to meaningfully include and ensure that people can access the community.
That has a significant impact particularly as people reach adulthood in terms of social isolation, mental health challenges, addiction because people aren't being given the opportunity to meaningfully be included and also contribute to society.
One of the things that we think is important, is that Ireland needs to consider more, how it can be a more inclusive society of autistic people. In many European countries, there is now a national autism strategy with specific targets and requirements around education around autism for the community and that is something that we would like to see rolled out now in Ireland as well.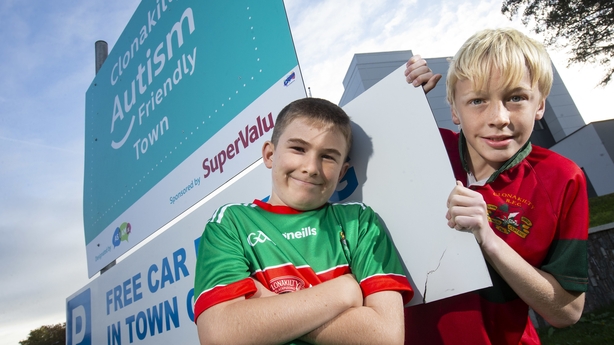 3. What are some things that you wish the general public knew about those with autism?
In terms of what the public need to know about autism, I think its to recognise that autistic people have to adapt every day to a society that isn't really designed with autistic people in mind.
That means on a day to day basis autistic people face access barriers in terms of communication, sensory processing, predictability and also, sadly, the judgement and attitude of other people which can be a huge barrier when you have a hidden disability and you have to things in a certain way but maybe people don't understand why you are different or why you go about things in a different way and that can lead to a lot of judgement in society as well.
I think one quite important thing to keep in mind is that, actually, there are changes that a member of the public can make that would make a big difference in a day to day interaction.
For example: Use clean, clear communication because it is vital that people are able to understand exactly what you are saying. Often autistic people are very literal in interpretation so be sure to simplify, avoid vagueness or any kind of language that people need to read into.
SuperValu and AsIAm partnered with the entire community of Clonakilty to secure full Autism Friendly accreditation. For more information, visit AsIAm.