No matter the discipline, success can never be achieved alone. This rings no truer than in the world of sport. Teammates, coaches, even fans all contribute to the stimulus that allow the best in the business to reach the peak of their abilities.

However, to reach that peak it requires determination and focus from the get-go. To succeed in sport, the seeds need to be sown in early life. This is an ideology not lost on some of Ireland's brightest sporting stars, who credit their families for igniting the fuel that allowed them to pursue the careers that have seen them achieve international success.
Conor Murray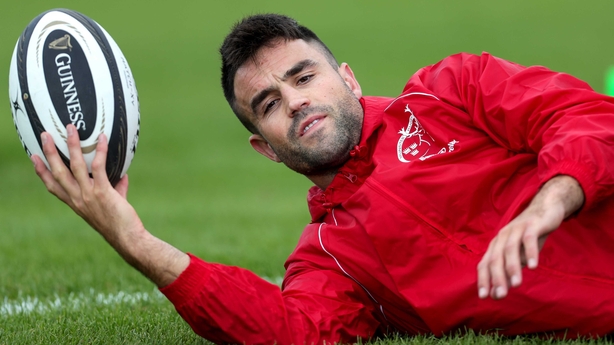 Born in Limerick, Ireland international and Munster scrum-half, Conor Murray has always had the backing of his parents. From an early age, Conor made it very clear to his parents that no matter what, being a professional sportsman was what he wanted to do.
When Conor realised Rugby was his true calling, his parents did everything in their power to help their son achieve his dream.

"My parents didn't really mind what sport I played just as long as I was happy...once I decided to pick Rugby; they were fully supportive of me."

– Conor Murray on the unconditional support of his parents
And achieve he did. Conor has had a glittering career, firstly being part of the winning Pro14 Munster squad in 2011, where he picked up a Man-of-the-match honour in their game against the Scarlets.

Conor has also been an integral member of one of the most successful Ireland international sides of all time, winning the Six Nations Championship three times, most notably this year where they took the Grand Slam.
Katie McCabe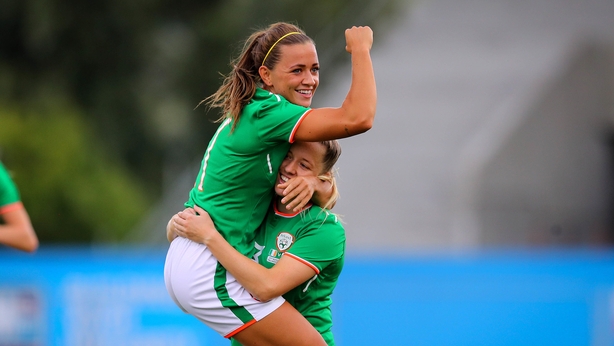 Irish International striker, Katie McCabe owes a debt of gratitude to her father, who she believes mentored her to the success she has accumulated in her on-going career.

Katie, to date, has a sporting résumé unlike most. Starting her career with Raheny United in 2011 where she won two league titles and three Women's Cups. Katie then made the move to legendary London side Arsenal in 2015.

This club success accumulated in Katie receiving the ultimate honour of donning the green jersey and representing Ireland at international level as team captain in 2017.

"My Dad, he was there from start to finish, he was the one who put a ball at my feet from the get go…he was the one that made sure that I stuck at it. I can't thank him enough for what he's done for me over the years"

– Katie McCabe on her ever supportive Dad.
The positive reinforcement that Katie received from her Dad gave her the extra strength to keep pushing and never give up. The constant backing of her father gave her the psychological determination to reach the top.
Bundee Aki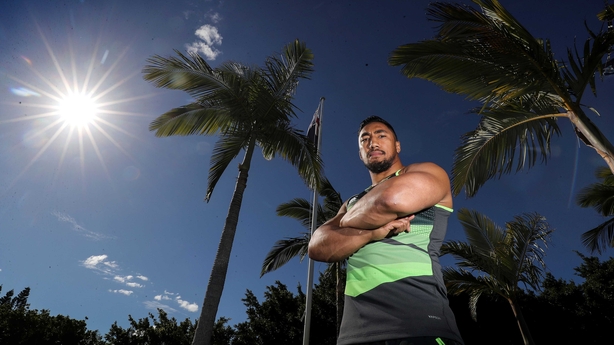 Irish international rugby megastar, Bundee Aki, looks back at the support he received in his childhood fondly, with tales of his father waking up early at weekends to prepare his kit and ensure he had all the right tools at his disposal to be at his best.

Bundee attests to the importance his family has played in his career, who without, he wouldn't have accomplished his childhood dream of becoming an international Rugby professional.
"My Dad used to wake up every Saturday morning just to clean my boots before a game. Those days I'll remember and cherish. My family have been a huge part of my life and career."

– Bundee Aki on the never-ending support of his family
This support has reaped rewards. Bundee was part of the 2016 Pro12 winning Connacht Dream Team. Also, like his teammate Conor Murray, Bundee was an integral part of the Irish International squad who won this year's Six Nations, scoring his first international try in their game against Italy.
Denise O'Sullivan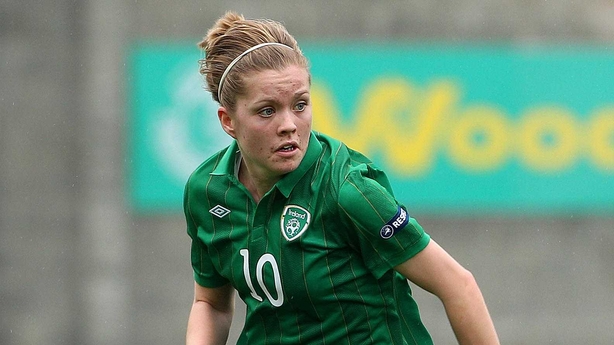 Cork native and Irish international striker, Denise O'Sullivan believes she wouldn't be where she is today without the support of her father. Nurturing her from her childhood days, Denise's Dad gave her the mentoring that drove her to keep her focus and to continue developing her skills day in, day out.
"Ever since a little a girl kicking a ball he would do anything for me take me to training every single day, again just motivating me and he was really the one that encouraged me to get overseas and just get better every day."


– Denise O'Sullivan on the advice from her Dad
This support has allowed Denise to lay claim to a career that has seen her travel the globe and achieve unbridled success. Starting her early club career in Ireland, Denise soon moved to Scotland where she played for Glasgow City, aiding them on their fruitful campaign in the Champion's League in the 2014 and 2015 season. Her contribution saw her heralded as Glasgow City Players' Player of the Year, Coaches' Player of the Year and Fans' Player of the Year in both 2014 and 2015.

Since then, Denise has moved her career to the USA, first playing for club Houston Dash in 2016, before moving to her current club, North Carolina Courage in 2017. Denise has brought much needed European experience to these side. Denise's contribution seeing her Courage teammates voting her Most Valuable Player on the team.

Denise's club performances and solidified her as one of the Irish international team's most integral players. In her debut game against Wales, Denise scored the two winning goals and has been a consistent goal scorer ever since. In 2015 the FAI named Denise Senior International Player of the Year.

We know that sports stars are the only ones who draw inspiration from their loved one.

Along with Aviva, we propose to you a Call to Action.

Who makes you push that extra mile to get you to where you want to be? Those people who pull out that hidden potential you have inside.

These heroes deserve recognition. So now is your chance to give back to that special someone who guided you on your path to success.



To nominate the that special mentor in your life, enter Aviva's Safe to Dream competition here.