Ahead of World Psoriasis Day on Monday, 29th of October, we spoke with Helen Hanrahan ie. The Flakey Fashionista to find out what she has learned about psoriasis since she was diagnosed over twenty years ago.
For those of you with Psoriasis, be sure to catch up with Helen as she hosts the Third Annual Psoriasis Shout Out at Dundrum Town Centre on Saturday, 13th of October alongside consultant dermatologist Prof. Brian Kirby.
Q1. Tell us about the Psoriasis Shout Out event happening this week - who is it for and what's involved?
The Psoriasis Shout Out is for anyone who has psoriasis, who knows someone who has psoriasis or who is concerned about their skin and believes it could be psoriasis.
This annual event provides free help and support for patients and raises awareness of the condition among the public.
Q2. When did you start the Flaky Fashionista and why?
I started the blog in 2012 as a response to a personal frustration that enough wasn't being done for patients on a practical level.
As psoriasis is such a visible disease, there is still a huge stigma associated with it and as a result, more than a third of psoriasis patients are also treated for depression.
I'm a firm believer that how you look affects how you feel, this bIog is my practical approach to dressing well so that you feel well.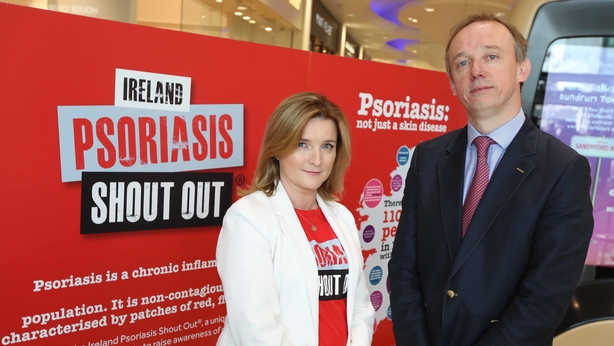 Q3. You say that clothing can be very important to those with psoriasis - how so?
With such a visible disease, sometimes it can really help to know how to dress around psoriasis so that patients can be comfortable as well as secure in knowing that they look their best.
It is hugely important to boost self-confidence, as it so often suffers when one has psoriasis. It is completely possible to not just conceal your psoriasis, but also to look as 'on trend' and stylish as anyone else despite your skin.
Q4. What are your top self-care tips?
Moisturising is vital to keep the skin hydrated so treat yourself to a luscious body cream!
Fill your wardrobe with clothes that are timeless classics but will also camouflage your condition such as well cut white blazers, a good camel coat, some peep-toe boots and soft jeans.
Dressing well is a very rewarding form of self-care! Finally, as psoriasis can also compromise your overall health, ensure that you look after yourself with a lifestyle that includes regular walks and healthy food choices.
Q5. There are so many different treatment options out there - how should someone go about finding what's right for them?
Don't self-diagnose! The most important thing to do is to make an appointment with your GP in the first instance and get proper medical advice. In the event that your psoriasis is very severe, ensure that you choose a dermatologist who specialises in this area.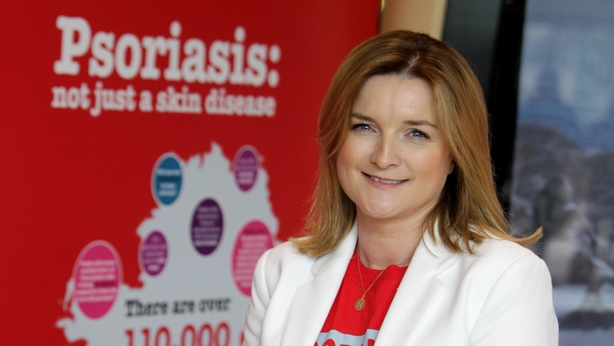 Q5. What factors can cause a flare up / make things worse?
Stress from traumatic events is a huge trigger. However, there are other factors such as smoking and excessive alcohol that can also cause irritation and flare-ups.
It's worth noting that although the sun can be hugely beneficial for many, it is important to be careful as sunburn can also cause a flare-up.
Q6. What has you best experience been since starting the blog?
I have been very lucky that my blog has offered lots of exciting opportunities to travel and talk about psoriasis to many audiences internationally.
However, the best experience by a country mile, was my participation in the inaugural Psoriasis Shout Out in Manchester in 2014. Seeing the positive impact that this event had on so many psoriasis patients was the motivation for me to bring the Shout Out event to Dublin.
---
This free event takes place on Saturday 13th October in the Dundrum Town Centre from 9.30am to 4.30pm and our stand will be located just outside the House of Fraser on the ground floor.
The stand will be manned by a number of dermatologists who will be available to speak to people about their skin concerns.