Nothing unites and energises like sport, inspiring our childhood dreams and continuing to motivate us all through our lives.

Aviva's commitment to this ideology spans from its partnership with the nation's top tier sporting programmes, assuring that from child to adult, you should always strive to fulfil your dream.
Fulfilling your ambitions and following dreams in this life is never easy. It requires huge strength and determination to push yourself as hard as possible to get where you want to be.

While drawing on personal strength is vital to staying on the road to success, we can never underestimate the help we receive from those around us along the way. Many of those individuals may have tasted success for themselves – and it is this that makes them best-placed to offer the invaluable guidance on how to maximise our potential.

Former soccer star Roy Keane, is no exception to this rite of passage.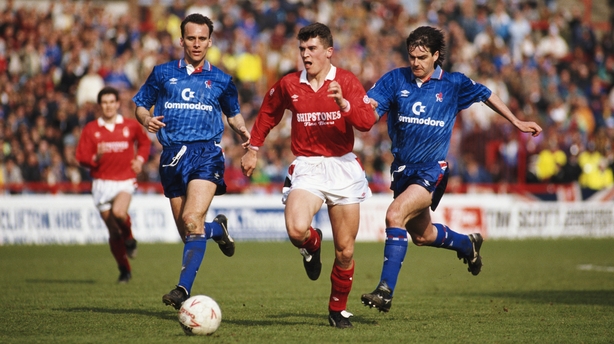 As an inspirational and imperious footballer, Keano scaled dizzying heights in a playing career spanning 18 years.

A stickler for standards, his uncompromising philosophy made him a force to be reckoned with as one of the greatest box-to-box midfielders the game has ever seen.

But it was that very same steadfast single-mindedness that allowed Keane to turn his dreams into reality. It's an ideology he believes we can all adopt in life, regardless of our individual goals.

Roy has great admiration for those who helped him at key moments in his remarkable career. Notably, when he made the move from Cobh in Co Cork to Nottingham Forest in 1990, he was mentored by then team manager, Brian Clough. It was under Clough he was given advice that would stand to him for the rest of his glittering career.
"You can control, you can pass it and you can move…well just do them three things" - Brian Clough to Roy Keane.
What Clough inspired in Roy was to reflect on his own personal strengths; to use his natural and considerable ability to maximum effect.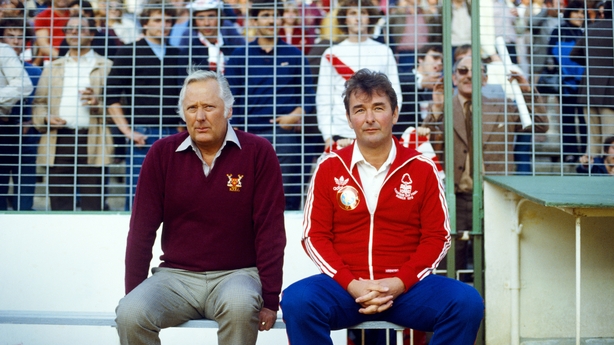 It was at Nottingham Forest under the mentorship of Brian Clough that Roy became one of the most exciting prospects in the game. It was Clough who saw something in Keane after the player had been overlooked by other top-flight clubs because of his height.
Despite the pair's amazing synergy, their relationship was always complex. Roy occasionally found himself on the receiving end of his manager's legendary ire but Clough still idolised young Keane. And even though Roy would enjoy unbelievable glory at Old Trafford, Roy has always maintained that Clough was the best manager he ever played under.
It was this early influence on the young Roy Keane that propelled him on a path to greatness, but Roy knew that in order to get to the top of his profession he could never afford to become complacent.
Roy's incredible story is proof that there is always potential to be inspired by those around us, whether they be friends, family, colleagues or, as he explains, teammates.

We all have everyday heroes in our day to day lives, those special people who help us achieve our dreams, whatever they might be.

Who helped you protect your dreams along the way? Who are those special individuals who have helped you go the extra mile and kept the flames of desire burning inside?

These heroes deserve recognition. So now is your chance to give back to that incredible person who touched your life when it mattered most.
To nominate the special person who helped protect your dream on your journey in life, enter Aviva's Safe to Dream competition here.