Culinary grande dame and former Great British Bake Off judge Mary Berry joined Ray D'Arcy on Day 2 of the Ploughing to discuss home economics, obesity and lemon drizzle cake. Listen above.
One of the many devastations, albeit comparatively lesser, caused by Storm Ali's landfall was the cancellation of Mary Berry's appearance at the Ploughing. Scheduled to meet the three winners of the recent Dare to Dairy with Mary Berry baking competition and delight them - and let's be honest, the entire nation - with an afternoon tea.
Although forced to abandon those plans after the storm, Berry joined Ray D'Arcy by phone on his broadcast from the Central Hotel in Co Offaly and shared her disappointment at not getting to meet fans.
With a note of determination far fiercer than any storm, she insisted she would be meeting the finalists for tea. She takes hers very weak with milk, in case you're wondering.
With a career spanning five decades and with 75 cooking books under her belt, Berry is a gastronomic grande dame, and beloved by an international audience. Having left Great British Bake Off in 2016, not even Ray was able to hide how dearly he misses her in the show's tent.
With such a long career, it's unsurprising that Berry has learned a trick or two. One question that seems to be always on viewer's lips is how she keeps evidence of those cakes off her hips.
Ray notes: "You've remained steady weight all your life. And people are fascinated by you  because they see you on the telly and you seem to be doing nothing else but eating lovely sweet cakes."
Like her bakes, her answer is deceptively simple.
"Oh, but Ray," she says, "the secret is that I taste everything that I judge but the next day I would perhaps have salads and I'd be very careful. I mean, you are what you eat and I love cake, but I try not to go back for a second slice."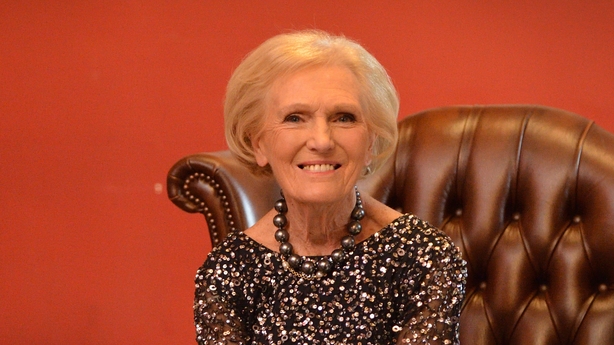 This commitment to moderation is at the core of Berry's outlook and is actually very à la mode in terms of health standards nowadays. Never one to sacrifice her enjoyment of a sweet treat, she says the trick is to avoid going back for seconds. "Just enjoy one [slice] and have another one on another day", she suggests.
"I'm a great believer of having full-fat everything and having not so much of it."  
As Ray notes, it's an outlook that experts are reverting back to in recent years, hailing the benefits of full-fat milk, cream and butter in smaller portions, rather than their now much-maligned low-fat counterparts.
Berry is fully behind this, saying " I think there's nothing better than strawberries and a huge blob of cream, but not every day. Everything in moderation".
All the same, she is devoted to her lemon drizzle traybake, which she says is the bake she returns to the most because "it's what people like". She loves hers just as is - "it doesn't need anything" - but has heard tell of Australians who have it warm as a pub, and then suggests if you're doing that, better go the full hog and add some double cream.
Never one for fads or trying to cheat your way out of good nutrition, Berry is an advocate of learning the basics of cooking in order to better understand food. When Ray notes that many Irish experts are suggesting that home economics be made mandatory on secondary school curriculums until third year, as a means of reducing the risk of obesity, Berry is emphatic.
"I couldn't agree with you more. I feel that every child, when they leave school, should be able to do ten nutritious meals, simple, maybe just on one ring [of the cooker]. [When] they go to be an apprentice or to university or whatever it is, they should be able to create good meals that they will enjoy, rather than do more theory. It's important to practically cook."
This dying skill is central to overcoming obesity, she says, and "also it shows them the size of meal you should be cooking and the ingredients. They should know the ingredients that go into their meals".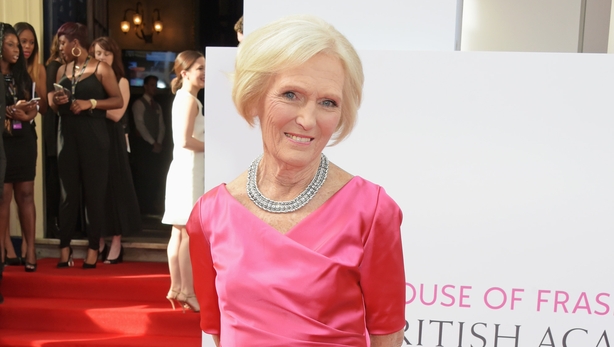 This ethos is at the core of her next project, a cooking show with Claudia Winkleman that will seek out the best family cook. "We're going to get people really baking," she says.
When asked if she'll be returning to GBBO, a frequent cry from devoted Berry fans, Berry insists "it's not going to happen". But, she adds, "it's a wonderful format, Ray, and it will continue forever. It works, and the main thing is these television cooking shows… gets the young being involved".
She insists that her replacement, Prue Leith, is a worthy one, saying "She knows her stuff and if I could have chosen anyone to replace me, it would be Prue".
She's still in contact with former co-host Paul Hollywood, but we can't confirm whether she specifically misses that gleeful glint in those ice blue eyes. We also can't confirm what she makes of Noel Fielding and his mutton chops, but maybe those questions can be answered if Berry is invited to next year's Ploughing.
Listen back to The Ray D'Arcy Show above.