This weekend provides the perfect snapshot of life in this country.
The increasingly popular Culture Night returns with its all-island celebration of arts, heritage and culture, mixing a visit to a local museum with a circus skills workshop in Laois or Irish set-dancing on the streets of Clonakilty.
There is always something for everyone to enjoy in Ireland. Have fun!
1)Culture Night
The 13th Culture Night takes place on Friday with some 400,000 people expected to visit museums, galleries, historic houses, artists' studios and cultural centres across the island.
Events include free entry to Dún na Sí Heritage Park, Bricí Spraoi's Imagination Playground in Hawk's Well Theatre, in Sligo, creative up-cycling demonstrations in The Rediscovery Centre, water zorbing in Limerick, Spiky Tribe illuminated sculpture trail in Letterkenny Town Park, a free guided tour of Westport House in Mayo and more.
2) Irish Hot Air Ballooning Championship
The Irish Hot Air Ballooning Championships is usually referred to as 'The Irish Meet', now attracts up 40 balloons and will fly over the Birr, Co. Offaly countryside from 23rd - 28th September.
The main launch HQ for the event will be the Birr Castle Gardens and Science Centre with balloon flights scheduled to take place twice each day, weather permitting, at approximately 7:30am and 6:00pm. 
Guests can access Birr Castle Gardens from 4.30pm to 7pm to see the balloon event. Tickets are €5 per person or €15 for a family of four.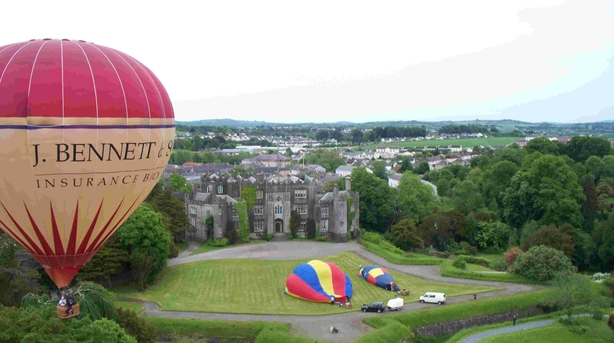 3) Spanish Armada Festival
A unique festival which retells the fascinating story of the ill-fated Spanish Armada voyage of 1588, including a beach parade, concerts, lectures and more.
4) Dublin VegFest
It is a two-day celebration of a vegan lifestyle this weekend in Griffith College on Saturday and Sunday. Dublin VegFest is the country's biggest vegan food event with a large outdoor area, speakers area, a vegan food village and chill zone.
5) Ballinasloe Horse and Agricultural Show
A fun family day out at the show that has been running since the early 1800s with plenty of fun competitions and entertainment.
6) Dublin Theatre Festival
Running from September 27 to October 13, the Dublin Theatre Festival brings together artists, theatre-makers and audiences from Ireland and around the world.
Highlights include Oscar nominee Ruth Negga in the title role of Hamlet, Arthur Miller's iconic film The Misfits is brought to the stage and thought-provoking The Bystander.

The festival also presents a special programme of theatre for children in partnership with The Ark in Temple Bar, including Grass, this weekend, that aims to inspire the youngest of audiences to look closely at the world around them.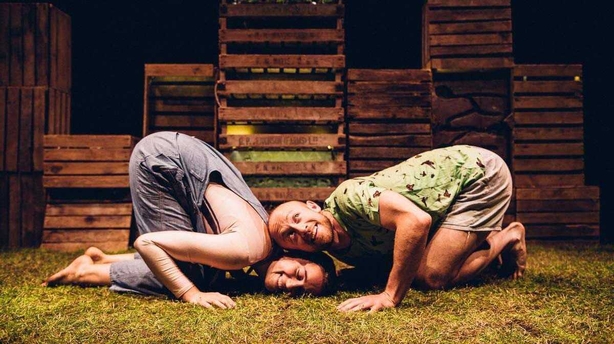 7) Dogs Unite Charity Walk | Dublin
Become a hero with Irish Guide Dogs for the Blind this weekend. Dogs Unite is a fun 5km walk for dog lovers taking place in Phoenix Park this Sunday from 11.30am. 
All entrants receive a cape for their superhero dog and all tickets purchased go towards supporting our services changing the lives of people who are vision impaired and families of children with autism. 
8) Cashel Arts Festival
A four-day festival in the famous town of Cashel in County Tipperary with events and activities for all the family this weekend including the Lantern Parade on Friday evening, storytelling with Julian Gough, a Taste of Cashel, Community Piano on the Plaza, lunchtime performances of the play 'Madam Nonie's Monstrous Proposal' and much more.
9) Dublin Fringe
The 24th Fringe Festival concludes this weekend with performances including Summertime Slip & Sync, Ireland's Call with John Connors, Witches & Dogs and comedy from Foil Arms & Hog and Deirdre O'Kane.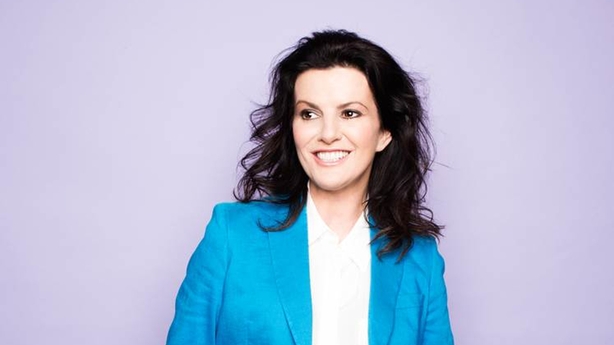 10) Huckleberry's Den | Special Needs Event
This Sunday, the popular indoor play centre Huckleberry's Den in Navan hosts a special needs event. There will be plenty of games with free juices and tea for parents. Admission is only €7 per child and €4 for each additional child and the fun runs from 10am - 2pm. Booking in advance.
11) Clifden Arts Festival
The Clifden Community Arts Festival runs until Sunday with events including An Afternoon of Fun in Market Square on Saturday, Lynn Saoirse, The Henry Girls and the spectacular Parade of Light on Saturday evening.
12) All-Ireland Wheelbarrow Championship
A fun event on Sunday afternoon in Sligo IT, to raise funds for a Bereavement Room for the Maternity Ward in Sligo University Hospital. 
Contestants pay to enter a team of two, but it is free to attend and support the runners. There will be different activities for all ages including bouncy castles, kids races, face painting, ice cream, sweets, food, coffee/tea, DJ and lots of fun for all.
13) The Enemy Within | The Spanish Flu in Ireland
The National Museum of Ireland Country Life in Mayo hosts a temporary exhibition that explores the folk medicines and rudimentary cures used by the public to combat the flu epidemic. 
Perfect timing considering the change in the weather! 
Three things to do next week:
1) Family SportsFest
The Sport Ireland National Sports Campus will be hosting the second Family SportFest on Sunday, September 30th where you can not only watch some amazing demonstrations from of Ireland's top athletes and sports starts, but you can also join in the fun.
2) Galway Oyster Festival
Galway City again hosts the International Oyster & Seafood Festival, one of the most internationally recognised Irish festivals after St. Patrick's Day, and the world's longest-running oyster festival. 
3) International Medieval Combat Tournament at Claregalway Castle 
The Claregalway Castle Shield, a revival of the medieval foot-combat tournament, returns to Claregalway Castle on Saturday and Sunday, September 29 and 30th. Members of the Irish Full Contact Medieval Combat Team prepare to face opposition from some of the world's top fighters.
YourDaysOut is a sales and marketing platform for local businesses and events with tools to help promote, publish and sell tickets online, for less. It is also the No.1 site for people looking for things to do including Halloween in Ireland and Visit Santa in Ireland, where users can also FOLLOW their favourite pages to get notifications about any offers and upcoming events.