Ahead of Electric Picnic 2018, we caught up with the festival's Managing Director Melvin Benn and Event Manager of Little Picnic, Heather, to find out what's on offer for families heading to Stradbally.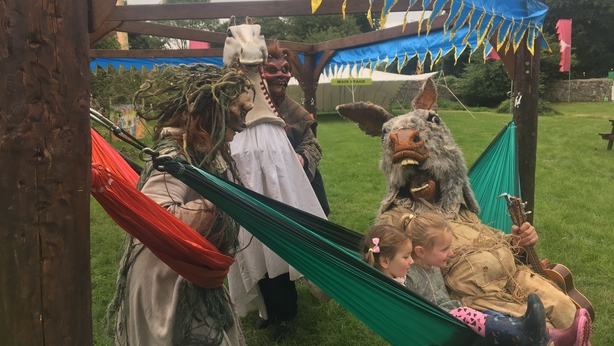 Melvin began by telling us about what's new to Little Picnic this year - watch the video above.
"It's a whole new set-up with the picnic kids but very much the same theme."
"Of course, the kids just brighten it all up for me. The family tickets are the first to go every single year, I don't think that's going to change."
As in previous years, there's "separate family camping and a separate family and camper van entrance area."
This year, Melvin says, "it's very much a new picnic kids activity. But a familiar place, familiar set-up but slightly new."
He was, of course, talking about Trillium Productions who are making their debut at Little Picnic.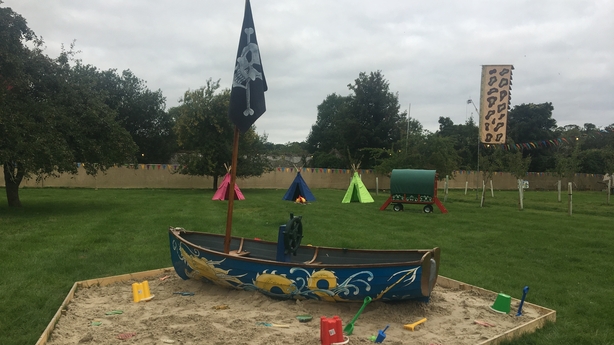 Heather, event manager at Trillium Productions, shared what's on offer and how to best prepare for the weekend - watch her in the video above.
She listed the Dino Experience, the BFG, the Bubble Guys, yoga and Bianco Sproco as just a few of this year's highlights.
Little Picnic will also feature a life-sized version of Angry Birds and the giant wooden games for everyone, the Down to Earth Forest Crafts Tent, where you can relax in our Star-Gazer Hammocks and Chic Chill-Out Zones while the kids enjoy forest workshops, planet-friendly arts and crafts and learn new skills.
"This might be Trillium Production's Electric Picnic debut but they have plenty of experience when it comes to family fun at festivals."
"We started four years ago with Big Bubbles, a small children's area at festivals. Last year we did Sunrise, a family festival in Galway." And now they're taking over Little Picnic for the weekend.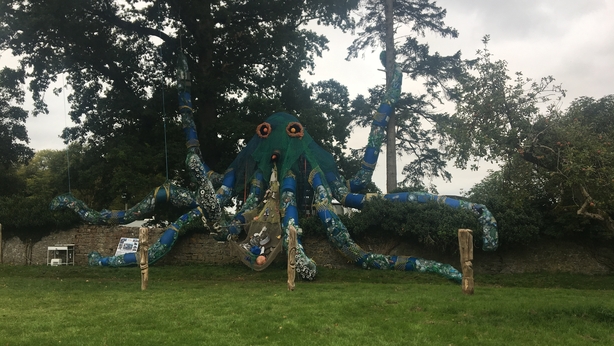 When it comes to packing for the weekend, Heather suggests bringing the following:
Lots of waterproofs
Baby Wipes
Lots of water
Little first aid kits
Picnic blankets to sit on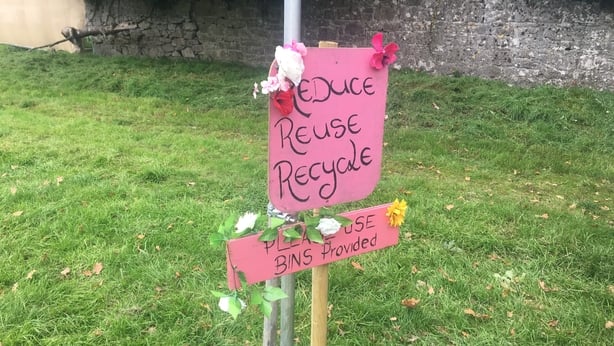 Outside of Little Picnic, there is plenty for families to enjoy. For foodies, Melvin suggests The Banquet, saying "it's probably the best food you'll ever get," and "Derry Clarke is right in the middle of it."
While it comes at a cost (€120 per person), "every single cent of what you pay goes direct to the charities" - Pieta House and Temple Street Hospital.
"As ever, the food stalls all around the picnic will be offering a fantastic array of food," Melvin added.
And families can play an important role in Electric Picnic's sustainability efforts. Melvin mentioned the annual "deposit system on all cups and bottles," which always seems to attract young picnic goers.
As a final piece of advice, Melvin's top tips for the weekend ahead are...
"Don't miss Kendrick" and "enjoy every single thing that you can. Stay safe and be friendly. If everyone stays safe and is friendly it's going to be a great weekend."