Ryan Tubridy is back on radio and television after the summer break – he explains to Andrea Byrne why he thinks he's not normal and likes it that way. Get a sneak peek of the RTÉ Guide below.
"I bounce into that office at 7.30am and I see my friends. I sit there and we roar laughing at the world. It's bold. It's scurrilous. They are people who get my sense of humour, which is quite off colour and dark, but not in a nasty way.
"I find life very absurd and people quite mad. And I'm one of them. I like observing the crazy in all of us. I tried to put a lid on my crazy for years, but the pot kept bubbling and the lid came off. I am glad it did and now I can just accept that I'm not normal and I like that.
"Life is terribly short. You won't please everyone, so why don't you please yourself and see how that goes? And that's working so far. It's nice and fairly liberating not to be trying to impress all the time."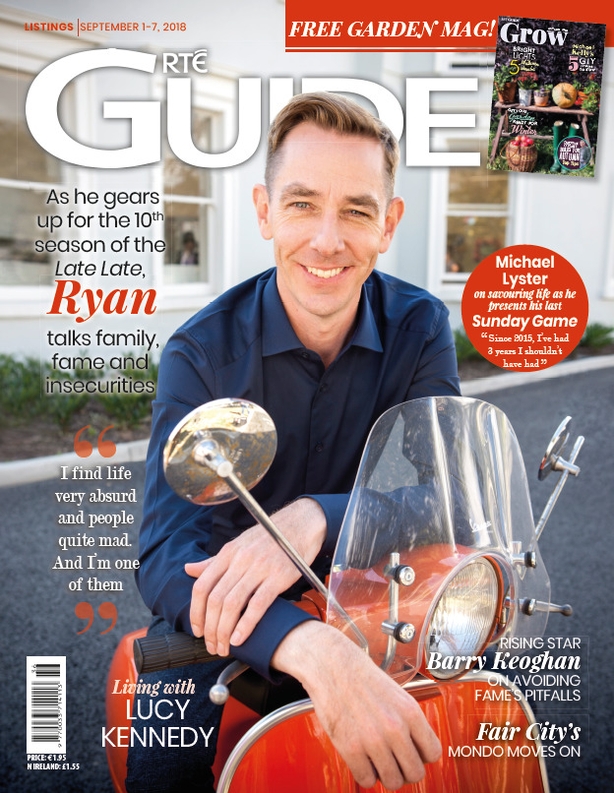 Elsewhere in this week's RTÉ Guide
George McMahon As his character Mondo deals with a troubled teenager, the actor is revelling in fatherhood in real life 
Michael Lyster The sports presenter is retiring soon, but as he tells Donal O'Donoghue, he regards the past three years as bonus ones
Lucy Kennedy Her husband thinks she's a bit strange for wanting to live in strangers' homes, but Lucy Kennedy tells Darragh McManus she loves it as Living with Lucy returns this week
Barry Keoghan The Dubliner talks to Michael Doherty about his two upcoming movies