From Tralee to Croke Park; it's a busy week for Mary Kennedy. The Nationwide presenter opens the doors to her home to the RTÉ Guide and talks to Janice Butler about the importance of tradition, loving her job and taking the time to laugh. Get a sneak peek of the interview below.
Mary, who has been a judge at the contest for ten years, thinks the Rose of Tralee still has an important role in Irish culture and she is not surprised at its enduring popularity.
"I don't think it's a bit old-fashioned. I think it's important that there's still a place for something like The Rose of Tralee," she says.
"I'm a huge traditionalist – I love all the traditions that we have in this country, I love the language, I love the culture, I just really think that the Rose of Tralee is part of what we are."
While some regard the Rose of Tralee as having no place in the era of #metoo, others see it as a celebration of Irish women. Mary agrees with this view.
"These are really accomplished young women who have lives; they work hard, they're ambassadors and they have a place in the world. It's a hugely important contribution that they make in all sorts of ways."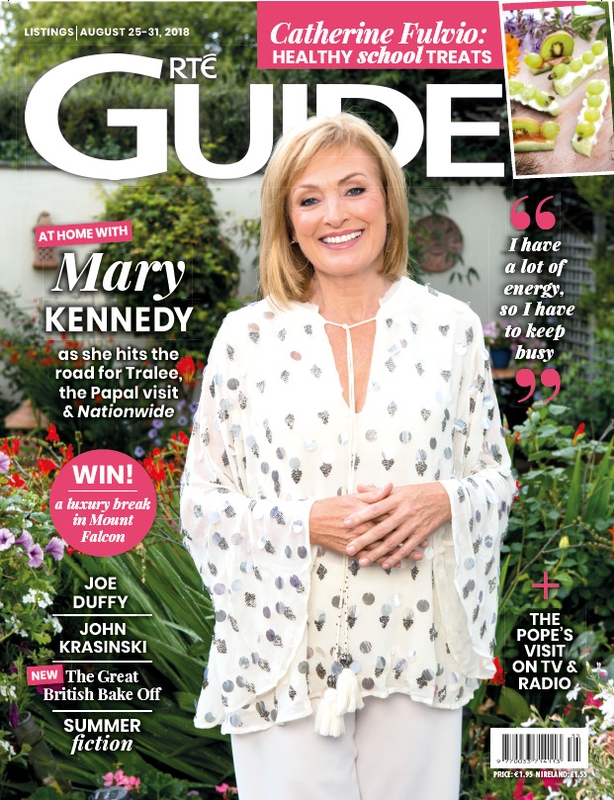 Elsewhere in the RTÉ Guide
Movies - We meet John Krasinski to talk movies, directing, kids and working with his wife, Emily Blunt, in the movie A Quite Place.
Food - Catherine Fulvio gives us some healthy treats that kids of all ages will enjoy, as the new school term looms!
Fashion - If you're looking for some colour in your life, we love this new autumn rainbow bright range from Very Unique!
Books - We publish the winning story from this year's RTÉ Guide / Penguin Ireland Short Story Competition.