We met with Dermot Bannon at RTÉ's New Season Launch where he discussed Room to Improve, Dermot Bannon's Homes and his advice to Leaving Cert students. Watch our interview with the architect above.
Dermot Bannon's Homes
"In this new series we are going to Australia. We're doing an episode in Sydney and an episode in Melbourne and we're going to travel out into the countryside as well, I'm going to be living up in a treehouse."
"I'm so excited. I've never been to Australia. I must be one of the people of my generation who's never been to Australia but I'm really looking forward to it."
"We've done one in London so we've got to see some really cool houses in some of the best places in London. And we've one more show to film and at the moment it looks like it's going to be Scandinavia in the snow."
"It's a bus man's holiday for me doing this show. I absolutely love it."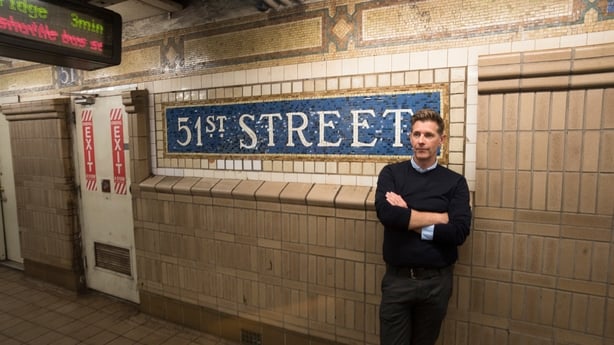 Talking Australian trends, Dermot says, "In Australia, their big thing is outdoor living."
"I'm the big man for the big windows and the outside-inside spaces so they've been doing that in Australia for a long time."
"They've been doing it all these years because some of the houses we're going to see are past masters, they're old houses that have been there but they're still really contemporary, really modern indoor-outdoor spaces. They really embrace outdoor living. I know the weather makes a massive difference but that's what I'm excited to see."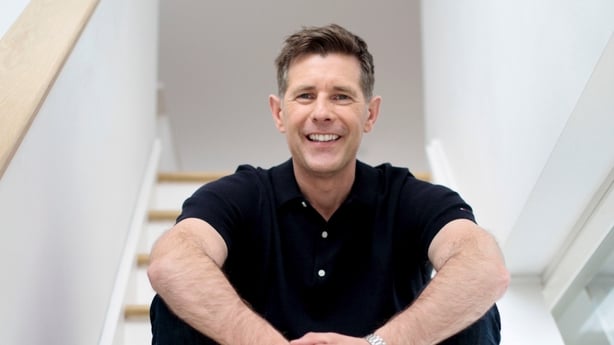 Room to Improve
"Room to Improve, everyone asks me this every year and I used to try and makes things up. We're just doing more of the same because everyone seems to love just the ordinary projects, regular Irish people, in regular Irish towns so we're back doing more of the same."
"We've got a great line up of projects." (Dermot's own new home being one of them!). "We're starting into all of them now. A couple of them have gone in for planning permission. They're all at different stages but they're all really really cool projects. I'm really enjoying working on them."
"It'll be out a little bit later on in the year next year so we can give them a bit more time."
We need your consent to load this Instagram contentWe use Instagram to manage extra content that can set cookies on your device and collect data about your activity. Please review their details and accept them to load the content.Manage Preferences
Future Architects
With CAO offers out this morning, we asked Dermot for his expert advice for Leaving Cert students.
"Just don't panic. If you didn't get what you wanted, there's so many different routes into so many different jobs now. I feel sorry for anyone who thinks their whole lives are over now at 18 if they didn't get what they wanted."
"Don't feel pressure. I repeated my Leaving Cert. I didn't get architecture the first time around."
"If you put your head down, focus on something, there are loads of different ways to get it. Your life is not over at 18. If you don't choose what you want to do until you're 25, 30 or 40, it doesn't make any difference. Just enjoy it."
"No matter what you got, you did well. Just don't panic, that's my main thing. And everyone says it, 'oh don't panic,' but I really really mean it." There are so many ways to get it. I didn't get it the first time. So mind yourselves."
Video filmed by Méabh Riordan