Laura Whitmore shared her new venture into comedy, her plans for EP and the change she hopes to see within the media with us when we met her at the RTÉ New Season Launch today.
The TV presenter started by telling us about her new role in RTÉ's newest comedy series Finding Joy and her experience taking part in the new series of Who Do You Think You Are.
"I suppose Finding Joy is Amy Huberman's baby, so I was honoured when she asked me to play the part of Laura. We had lots of fun, Aisling Bea and lots of really fun people were working on the show. I don't know, is TV supposed to be that fun? I really can't wait to watch the series when it's out. I think it's really really going to be great," she said.
"Who do you think you are was different. It was quite nice, I got to come home for ten days and film that and I think it was special for my family as well, quite sobering. I don't want to do any spoilers, but I don't come from royalty. It's more like an episode of Angela's Ashes probably more than anything else. Honestly, it was really lovely to do. It was very special," she explained.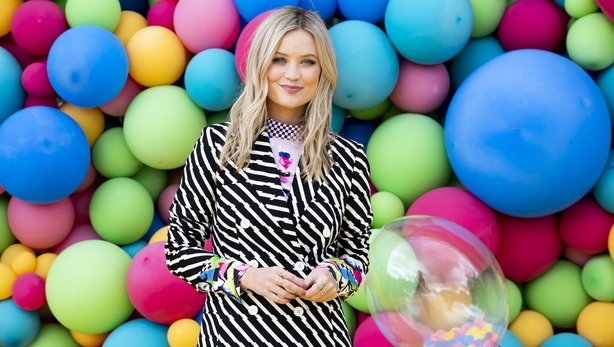 Speaking about coming home, Laura shared her favourite places to visit in the country.
"My Mum still lives in Bray, so I grew up there, so I always like going home there. And the west coast of Ireland, I spent a lot of time in Connemara when I was younger. I'm going to a wedding in Navan tomorrow, it's my best mate's wedding. And just Ireland, it's one of the most beautiful countries in the world."
"And you know, I was actually just talking to a mate about this, there are so many spots I haven't visited yet. I'd love to come back home and just go on a road trip around Ireland. That'd be the dream."
In terms of future career moves, the Daisy Jewellery designer says she's "not necessarily" looking to pursue a career in the fashion industry despite a recent stint in Stylist magazine.
"Stylist magazine was more to do with a takeover with women speaking out about different issues. I've started to write more, probably more than anything else," she explained.
"I've got a BBC radio show in London and I'll just keep working until they realise that I don't know what I'm doing and tell me to leave."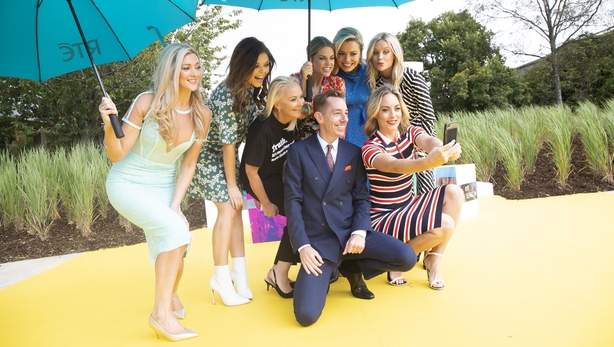 Telling us about her participation in the #IWeigh campaign - an Instagram trend where people share selfies with a list of things they value about themselves - she says she's hoping to be part of that change in the media.
"I think as a woman who kind of grew up in the media with a background in journalism and then from the other side being asked questions - which I still find really weird - I think the media really needs to change how they talk about women and how we all do and I think it's quite exciting in some ways and I think we'll look back in 2018 as a year when a lot of change happened that needed to change."
There's a lot of stories still being written and women being described in ways that isn't acceptable but I'm feeling positive at the moment.
Talking all things festival, from her festival jewellery range as part of her Daisy London brand, and the upcoming Electric Picnic, Laura told us, "I'm actually going to come back for Electric Picnic for one the days. It's always great. I go to festivals all over the world but I love EP so much."
Check out more of what's to come from RTÉ's new season in the video below.
We need your consent to load this YouTube contentWe use YouTube to manage extra content that can set cookies on your device and collect data about your activity. Please review their details and accept them to load the content.Manage Preferences
We need your consent to load this YouTube contentWe use YouTube to manage extra content that can set cookies on your device and collect data about your activity. Please review their details and accept them to load the content.Manage Preferences