Shauna Ray Lacey is a mother, breastfeeding advocate, qualified beautician and Rose of Tralee hopeful.
We caught up with the Carlow Rose in the gardens of the Royal Hospital in Kilmainham to discuss her experience as a working parent, her top beauty tips and breastfeeding advice for mums.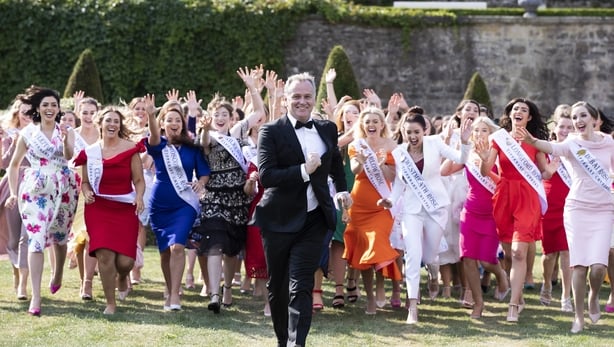 "It's every young girl's dream to be the Rose of Tralee, it was always something that I wanted to do. When I was 18 I wanted to apply but I ended up moving to London and then things just got in the way so after I had my daughter Emmy, it just felt right to apply and see what happened," she explained.
Now that she's finally taken part in the annual competition, how has she found the experience so far?
"I think that bringing my daughter along the journey with me is absolutely brilliant and today she'll be making her way down to Tralee. I can't wait to see her and to celebrate the festival with my family and my friends and all my supporters from Carlow," she said.
Shauna would definitely encourage other mothers to apply for the Rose of Tralee. For her, she feels it has "opened a lot of windows" and it has greatly enhanced her personal development. 
"In modern Ireland, we have kids young. We can have them at any age and for me and my partner of nine years, it's great. Isn't it great that your kids can actually see you? It's going to be so amazing for Emmy to look back at it in years to come," said the Rose hopeful.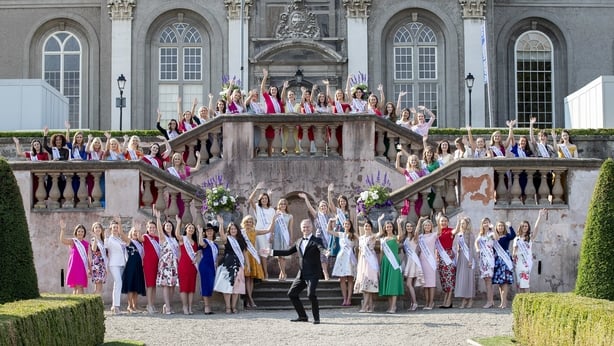 The multi-faceted Rose is also an advocate for breastfeeding and she shared her experience with us.
"When I found out I was pregnant, I was a couple of months. It was a surprise. Myself and my partner were off travelling so we came back and I went to the doctor. From then, the method I wanted to use was breastfeeding."
"After having Emmy, I was fortunate to take to it and when I came home from the hospital, I was lucky to have a lot of people in Cuidiú, La Leche League and other breastfeeding support groups.
"I took part in the meetups and toddler groups and we formed like a small committee and went around and shared our experience [of breastfeeding] and provided information to help others through their journey with breastfeeding."
"So at the moment I'm still breastfeeding my three-year-old. Not on demand or every day. Just every now and then when she wants a little cuddle she might ask for it."
"It's the most natural thing. She's had it since she was a baby. It was great that I got to celebrate National Breastfeeding Week."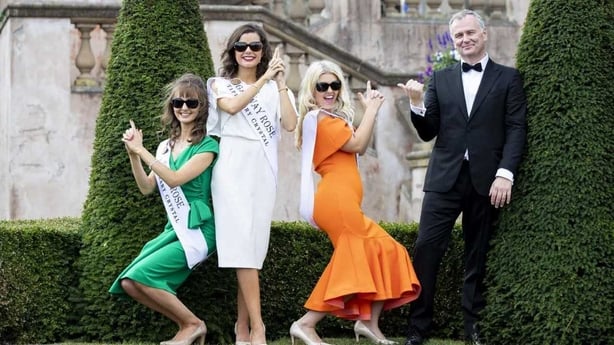 Shauna studied beauty and it's a passion of hers and so she generously shared with us her top 5 beauty tips she'll be using for the week ahead.
1. Red lips are key 
"I think with blonde hair and I think it brings out your teeth. It goes with most of the clothes in my wardrobe (which is colourful!) So lipstick is a definite number one."
2. Highlighter is a must
"A good bit of highlighter on the cheekbone, under the eyebrow - that's a must."
3. BB cream and CC cream
"I'll always have a lot of BB cream or CC cream in my bag, just in case. You always have to have your SPF and look after your skin."
4. A bitta' blush
"I always love a bit of blush. But if you don't have blush in your bag, I normally get my lipstick and put a bit on my hand below the thumb, rub it in, and pop a bit on your cheeks."
5. A touch of gloss
"Just for topping up the lipstick throughout the day."
To hear more from the Carlow Rose, watch our interview above. 
---
The Rose of Tralee will be broadcast live from the festival dome in Kerry at 8pm on Monday 20 and Tuesday 21 August on RTÉ One with a break for the Nine O'Clock News.