In his ninth year as host of the Rose of Tralee TV extravaganza, Dáithí Ó Sé says that if it isn't broke why try to fix it? Donal O'Donoghue talks to him in this week's RTÉ Guide - get a sneak peek below.
Does he get nervous in advance of the show? "I'd be apprehensive for the Roses," he says. "They have family watching, people in the Dome watching, and hundreds of thousands on TV watching."
"The show itself is very straightforward: it is three Roses, break, four Roses, news and so on and the same the following night. So what can go wrong? If something goes wrong for me people start laughing and we move on. It's only television."
Since becoming a father just over four years ago, it's also just a job. "In the past, I used to bring work home with me but that's all changed since Míchéal Óg came along," he says.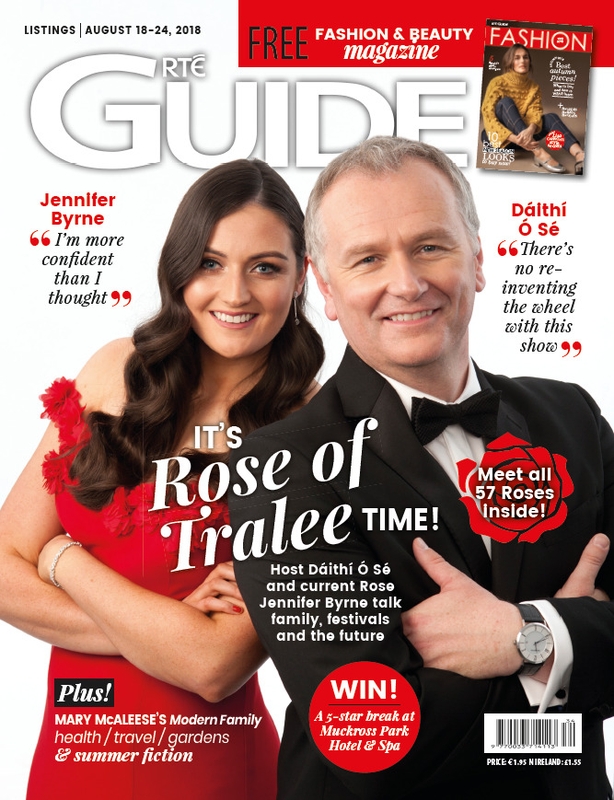 Elsewhere in this week's RTÉ Guide:
Mary McAleese Ahead of the papal visit, former president Mary McAleese is hosting a new documentary looking at changes in Irish family life since the visit of John Paul II in 1979. Donal O'Donoghue caught up with Professor McAleese to find out more.
Meet the 2018 Roses Your complete guide to this year's crop of Irish and international Roses
Summer fiction A fascinating tale from author, Helen Cullen.