It's that time of year again; 'back-to-school' season is in full swing. Here's our school uniforms round-up to get your star pupils kitted out for the year ahead.
Getting your little learners ready to return to school is far from child's play, from book lists to school bags, it can be a costly business, here are some of the uniforms on offer with something to suit all budgets.
Starting from the bottom, you'll want your star students to stride with pride as they head back to the classroom, and with all that stretching over the summer, new shoes will be a must for many.
Shoes
Aldi have boys and girls leather school shoes for less than €7 as well as activewear shoes for sports days and playtime at €8.99.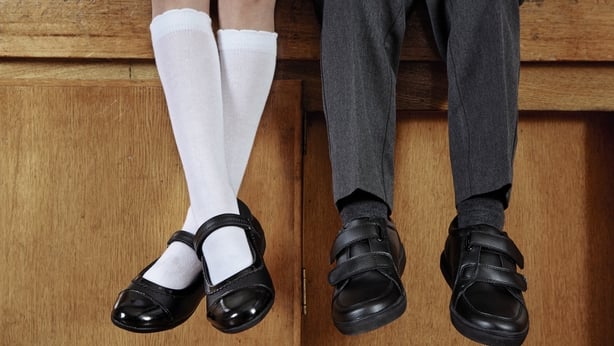 If you want a pair of versatile shoes to last your little one for the year, Lelli Kelly has lots of stylish and fun shoes this season.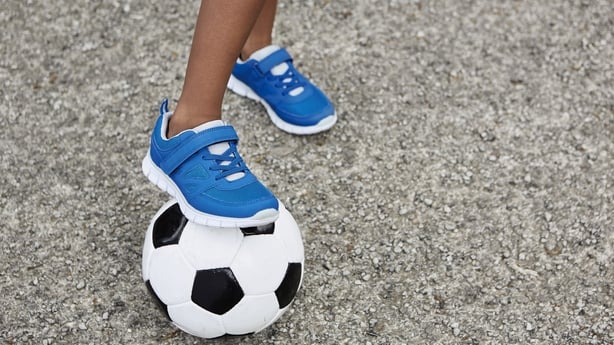 Lelli Kelly has also created a range of 'interactive' school shoes called 'Colourissima' where little girls can colour in their heart-shaped accessories encouraging creativity and allows girls to express their mood through colour that in turn indicates to parents how their little girl is feeling.
Each pair of shoes comes with three pairs of interchangeable straps; two plain straps which can be worn every day at school with a third one which is perfect for parties and weekends.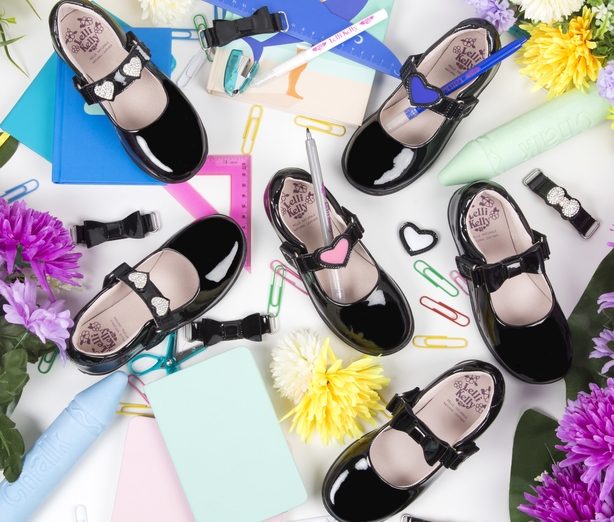 Highstreet shops like Next also have a great range of school-appropriate shoes to suit all tastes and styles that aren't too pricey.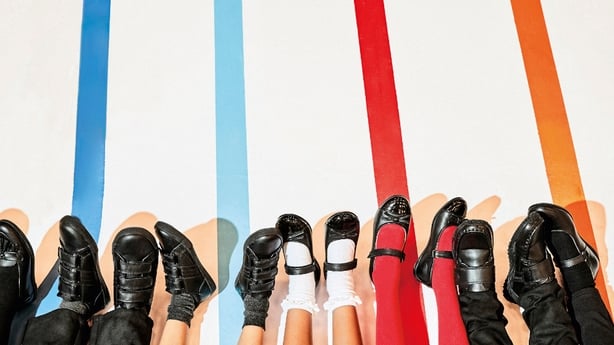 Trousers
There is a size, style and price to suit everyone's needs when it comes to trousers. Whether you want to invest in a pair that'll last them the year or bulk buy to prepare for the ripped knees and daily mud splash, we've got you covered.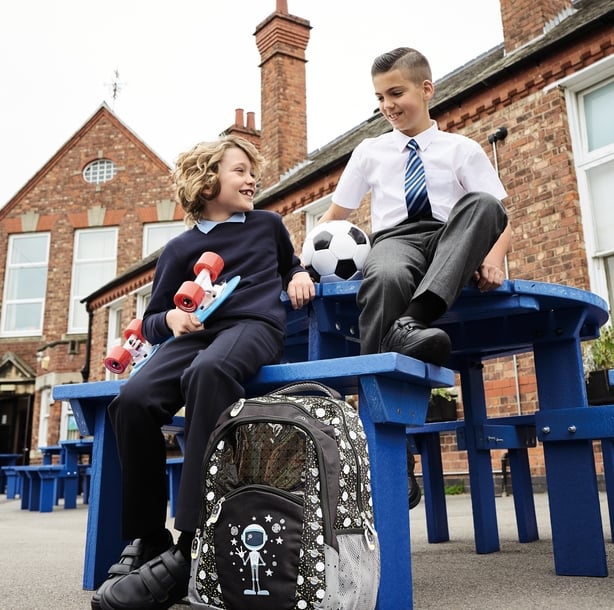 Both Lidl and Aldi are offering €5 uniform deals which trousers can be a part of. So if you know you'll need a few spares when the laundry backlog begins it might be worthwhile having a backup plan!
Trousers in Aldi and Lidl are €2 when not as part of the €5 deal.
Dunnes Stores have a full range of crease resistant trousers so your star pupils will be looking neat and new every day. Not only will they save lots of ironing time, they won't break the bank either at just €4.50.
And not to forget PE day, you can get your cheap and cheerful jogpants for €3.49 in Lidl or €5 in
Skirts and Pinafores
Although increasing numbers of girls are opting for trousers, many still like to wear a pinafore or skirt. A 2 pack of pinafores in Aldi is just €7.99.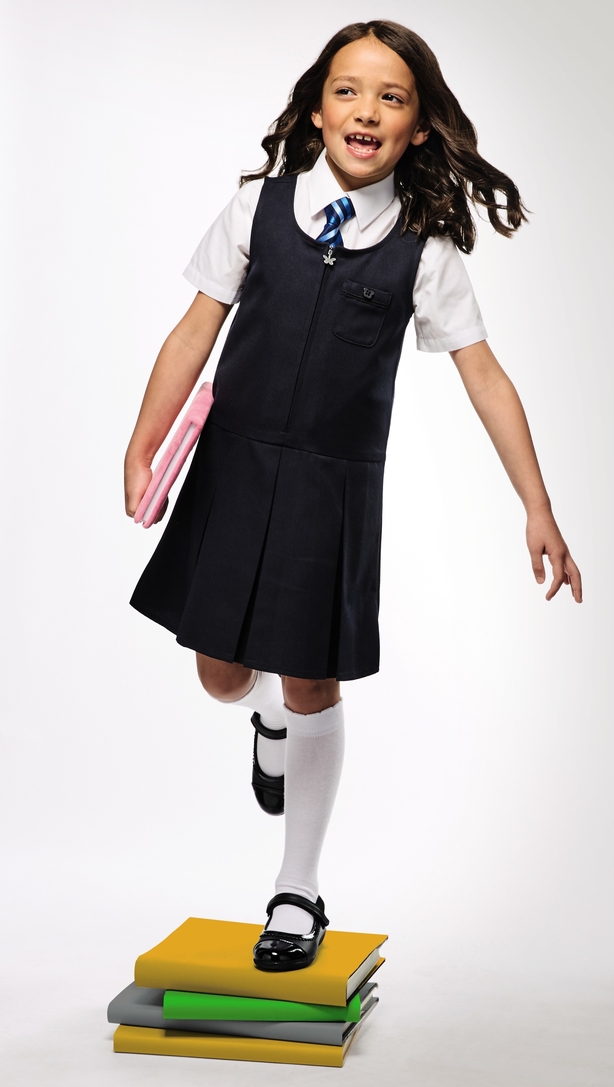 F&F at Tesco also have a great back-to-school range this year. Their skirts boast an adjustable waist, so they're great for all those growing kids. And this year's F&F back-to-school range comes with a 100-day guarantee. They also claim to use EcoElite stain-repellent technology.
Dunnes Stores also have a range of skirts and pinafores from €4.50 and €6 respectively with an adjustable waist.
Shirts and Blouses
If you plan on buying them in bulk for the year, Lidl have you covered for just €3.49 or as part of their €5 uniform deal.
Dunnes Stores have non-iron shirts and blouses that "dry smooth," and a 2 pack won't break the bank either for €3.75.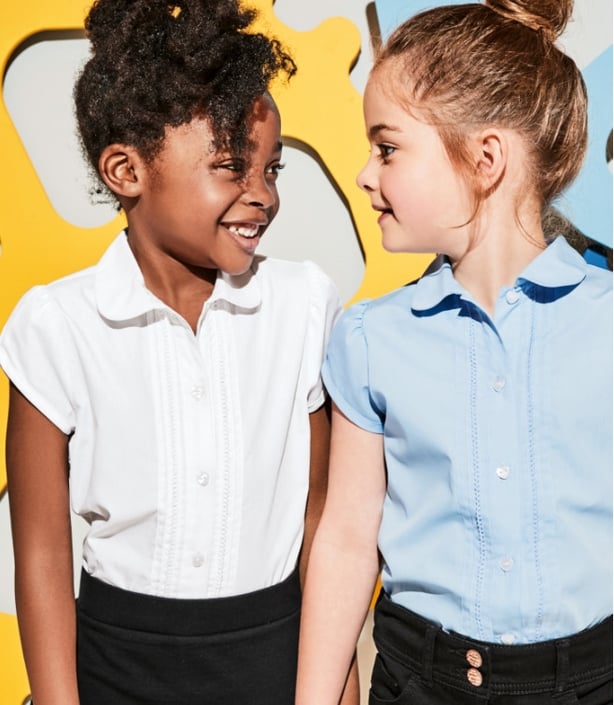 And don't forget about cotton polos for tracksuit days. F&F at Tesco have a 2 pack for €3. Aldi have a 2-pack for €2.
It's always a good idea to have a few extra put away for when you need a clean one for photo day!
Jumpers and Cardigans
Often schools require a crested customised sweatshirt but it's no harm to have a spare tucked away for back-up. And it is sometimes possible to buy a crest to have sewn onto the generic jumper or cardigan.
Next claim to have you covered with their stain stopping Teflon "for oops moments". They also stock slim and plus sizes in their made to fit school uniform range.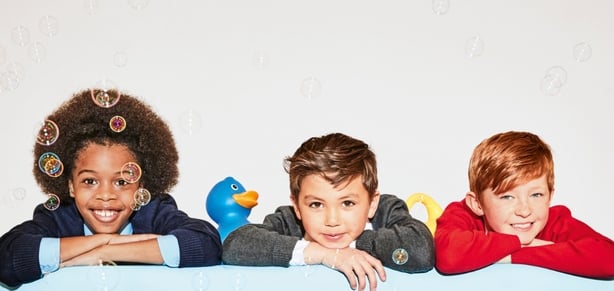 Lidl have sweatshirts for just 99c. While F&F at Tesco have a 2-pack of v-neck jumpers for €7.50. For the girls, they also have a 2-pack of cardigans in 7 different colours from €10.
Coats
With the summer coming to an end the temperatures will continue to drop as the kids head back through the school gates. A good coat will keep them nice and cosy for the cold winter months in the schoolyard.
Next have a selection of good quality children's coats to keep your little one toasty.
F&F at Tesco also have a range of Parka coats that work great with a school uniform and for casual wear.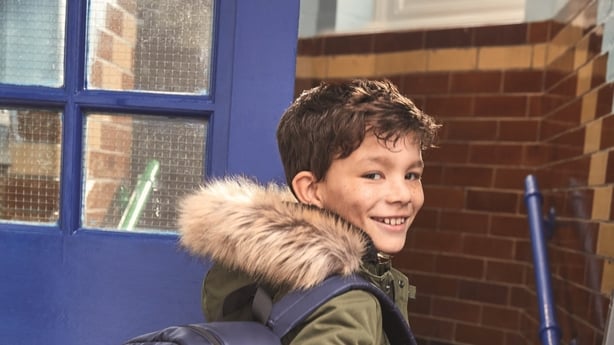 Preparing for back-to-school can be stressful and costly but if you start early and shop around it can be a painless experience for you and your little stars.