It's August. You know what that means, the countdown is on to get the kids back to school. But kitting your star pupils out for another term isn't child's play, it comes at quite a cost.
Over one-third of parents in Ireland are facing debt to cover back-to-school costs, according to an Irish League of Credit Unions survey.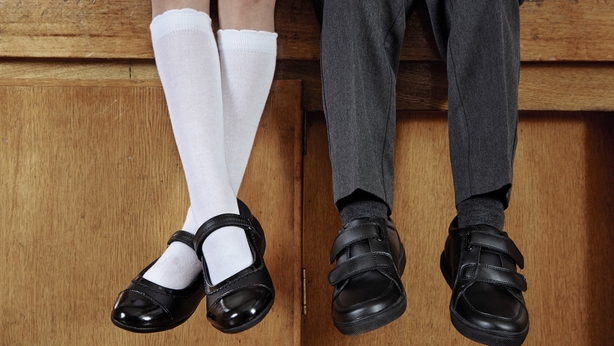 Almost 70% of the parents who took part in the national study said that back-to-school costs are a financial burden.
Nearly half of the parents surveyed say their biggest worry is the cost of getting their child back to the classroom, ahead of worrying about their child making friends and settling in.
Commenting on the findings, Paul Bailey, ILCU Head of Marketing and Communications said; "Despite the current recovery of our economy, families continue to struggle to cope with the cost of sending their children to school."
"It's somewhat encouraging that parents are reporting that costs have reduced a little since last year, but at the same time we are seeing increasing numbers of parents saying they are in debt, and a rise in the numbers saying they are turning to moneylenders."
The guarantee of money and the difficulties surrounding the approval process in banks and Credit Unions, were some of the reasons given for choosing moneylenders as a preferred option of finance.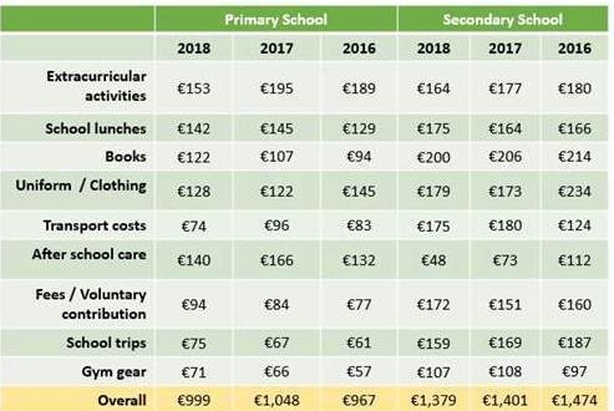 Of further concern, is the fact that over three-quarters of this group admitted that they would use a moneylender again this year to cover the back-to-school spend.
The majority of parents do not believe that Irish schools are doing enough to keep costs down.
Some of the suggestions on how school's could help to reduce costs, included reducing the price of books or introducing a book rental scheme and the option of generic uniforms or even free uniforms.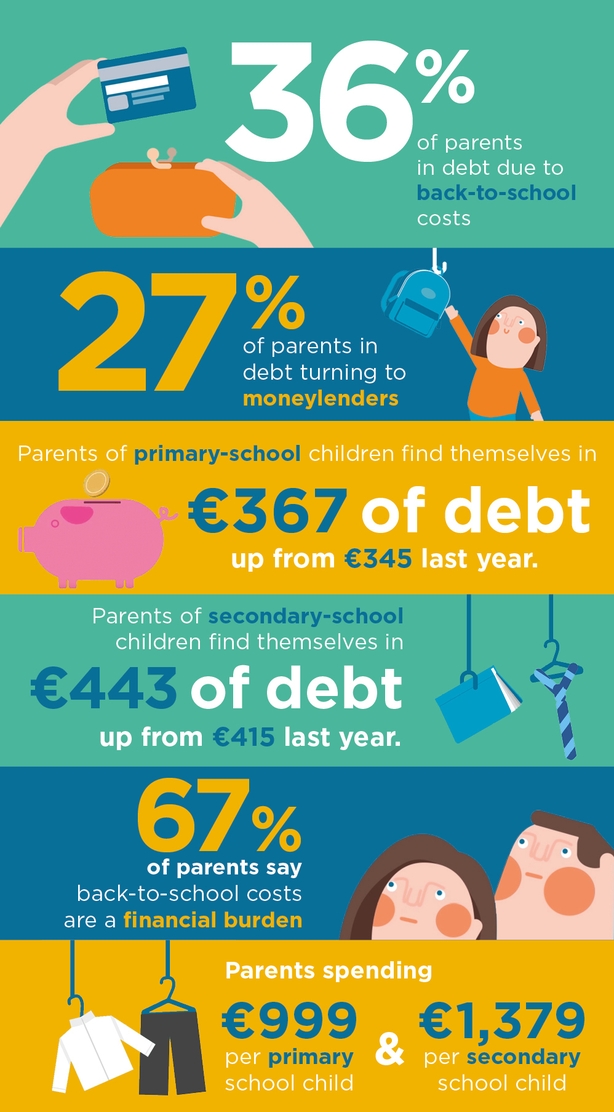 Supermarkets such as Aldi have launched their new collection of low-cost school uniforms.
The Aldi school uniform range features school trousers, pinafores, skirts, round-neck jumpers and polo shirts in a variety of colours at great value prices for school children from ages 3-11.
The €5 deal includes either a pair of trousers or a skirt, one round neck sweatshirt and two plain-pack polo shirts.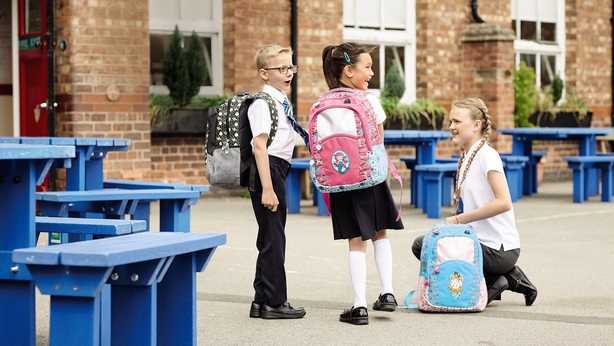 Commenting on the range, Finbar McCarthy, Group Buying Director at Aldi Ireland said: "Parents are familiar with the annual uniform scramble, and we're here to help reduce back-to-school hassle, without breaking the bank."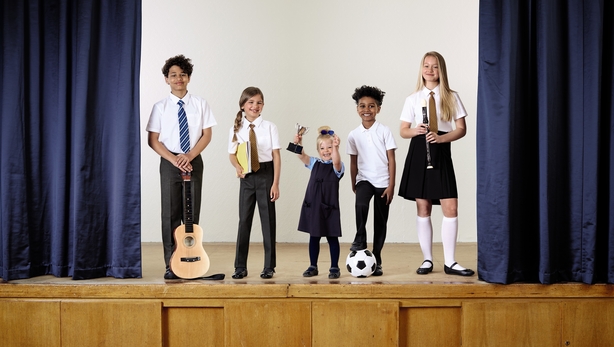 "Each year, families across the country face huge pressure with back-to-school expenses. From books, to uniforms and stationery, the costs all add up."
"This year, the products in our €5 uniform package are better than ever before, and as well as the amazing prices, all of the items in our school uniform collection are high quality and have been independently quality tested, so whatever your children get up to, you'll know their clothes are up to the challenge."
Shops such as Eason are offering savings on a wide range of stationery, including offers on Sharpies, pens, copybooks, calculators and binders.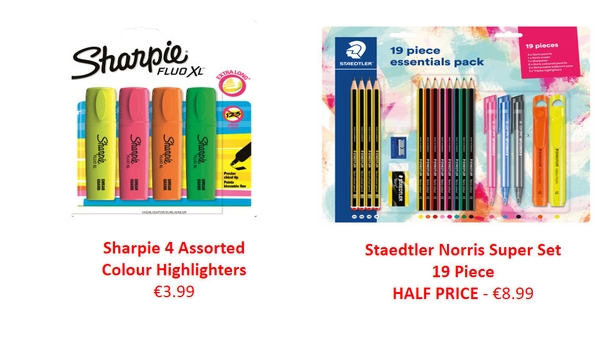 With great value on a wide range of schoolbooks and stationery, you can buy all the essentials in-store and on-line.