It's 100 years since some Irish women won the right to vote but the latest Twitter trend #ImmodestWomen would suggest that gender equality in academia is still an elusive ideal. 
In response to a decision taken by The Globe and Mail to limit the use of the Dr. title to medical practitioners, Dr. Fern Riddell took to Twitter to express her frustration at not having her PhD qualification acknowledged. 
The backlash with ensued gave rise to the newest twitter trend #immodestwomen, as female academics all over the world have been changing their Twitter handles in solidarity with the historian who holds a PhD in sex and suffrage.
My title is Dr Fern Riddell, not Ms or Miss Riddell. I have it because I am an expert, and my life and career consist of being that expert in as many different ways as possible. I worked hard to earned my authority, and I will not give it up to anyone.

— Dr Fern Riddell (@FernRiddell) June 13, 2018
Speaking to UCC PhD candidate Sarah Robinson at last nights Banter event 100 years of #ImmodestWomen she admits that she will be using her Dr. title when she officially completes her research.
Now in her fourth and final year of her PhD she says that before the #ImmodestWomen campaign she wouldn't have used her official title but following the recent Twitter trend she has now changed her mind.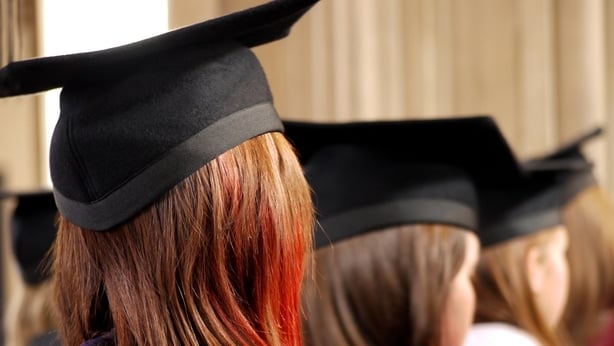 Women all over the world have joined in the campaign, with the support of some impressive men...
Dr. Tracy Wharton
I'm changing my twitter handle. I am called Dr. because I am an expert. I've been told that I'm useless, opinionated, too headstrong for a woman, unfeminine, asked what my father thinks, & told no one will marry me. I don't give a damn. #ImmodestWomen  https://t.co/0gMhnqHwr5

— Dr. Tracy Wharton (@trcharisse) July 1, 2018
 
Michael Salmon
Just read a great piece today from Dr. @bairdjulia on how ppl (mostly guys) shame ppl (mostly women) with advanced degrees for using the honorific Ph.D that you EARNED. I'm just going to say that you "#immodestwomen", educated and strong - don't back down, you have my support.

— Michael Salmon (@datathrottle) July 1, 2018

Dr. Jensen Moore
Added Dr. to my Twitter name today. Always felt I shouldn't because I'd been married to a "real" doctor (orthopedic surgeon). So I was just the "paper Dr." But I worked 3 jobs to put him through medical school WHILE getting my Ph.D. and having our 2 kids. So #ImmodestWomen it is.

— Dr. Jensen Moore (@MagicalPR) June 17, 2018
 Dr. Claire Harrill
Hey! I just met you
And this is crazy
But we're meeting in a professional context
So call me doctor, maybe #immodestwomen #immodestwoman

— Dr Claire Harrill (@Claire_Harrill) June 20, 2018
 .Dr.  Wendy Beth Hyman
Homeless, on food stamps, and deeply troubled in my early twenties --> Ph.D. from Harvard in 2005. Yeah, you can call me Doctor. #ImmodestWomen

— Dr. Wendy Beth Hyman (@wbhyman) June 17, 2018
Trisha Lewis
You earned it - don't hide it for fear of 'who does she think she is' reaction (from both genders). One rule in beating back #impostorsyndrome is regularly acknowledging the reality of your achievements #ImmodestWomen pic.twitter.com/D8hZ903m18

— Trisha Lewis (@TrishaLewisTalk) June 26, 2018