Sarah Blake Knox was living in Toronto and struggling to make ends meet when a friend suggested she try out dog walking to make some money.
Little did Sarah know that one of her clients would soon be one of the most recognisable faces in the world. Sarah joined Brenda Donohue on the line on The Ray D'Arcy Show to talk about how she ended up as Meghan Markle's dog walker.
Sarah told Brenda that she "grew up with dogs" – her Dad David even wrote a book about dog breeds and their respective histories – so working with animals came naturally.
"Getting to hang out with them and also get paid kind of seemed like an all-round winner."
But the process of getting the job turned out to be a little more complicated than Sarah had imagined.
"I kind of figured I'd show up and say, 'I love dogs' and that would be it.
"But in the end I had to do a number of different exams, you know, looking at the psychology of dogs, doing tests on dog behaviour, facial expression."
"I had to actually walk a dog, I think they were just trying to work out if I would walk it out into the middle of the road or something."
Once happily in the job, Sarah built up a regular client list. When assigned to Bogart, Meghan Markle's labrador-cross, she didn't realise the significance at first. She didn't watch Suits.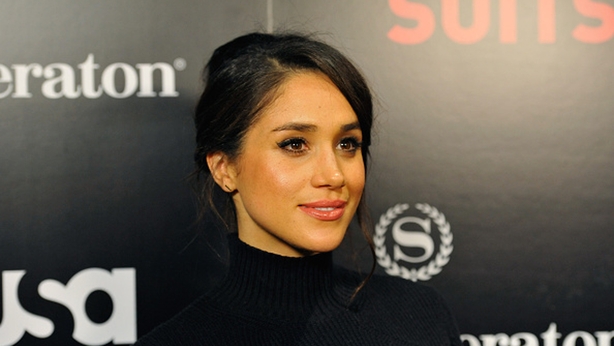 "It just completely went over my head…It was actually only when I got back to my place and showed my flatmates that it was Meghan Markle they were suddenly like, 'Oh my God, this is a huge deal'.
"We started to talk about Suits and how big the show was."
Sarah describes Meghan as "easy going", "very funny" and friendly the few times she met her.
"I wasn't really sure what to expect… wasn't sure if she was going to be friendly or not. But she was absolutely lovely... She didn't seem to have any airs or graces about her."
Dublin came up as a topic of conversation during one of their interactions. Meghan was considering a visit at the time and asked Sarah for tips on where to go.
"She actually mentioned Coppers as a place she wanted to go to and I just said, 'avoid at all cost.'"
Brenda thinks Sarah missed an opportunity there.
"No, send her and Harry there! They'll have a great time".
Listen back to the interview on The Ray D'Arcy Show above.