Sinéad Brady is Ireland's leading Career & Coaching Psychologist and founder of A Career to Love. Her solution-focused practice specialises in designing strategic programmes helping people flourish in their career. Listen to her interview on The LifeStyle Show above.
Sinéad trusts in the magic of new beginnings that are strategically planned, as well as each individual's innate potential. Whether you're returning to work from maternity leave, contemplating a career move or change, she has advice on how to do it.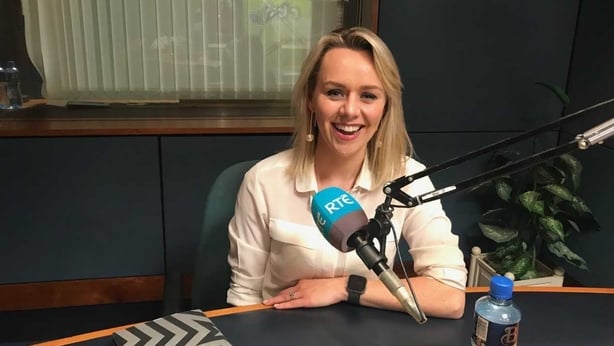 What mottos have helped you on your way?
A motto I live by is one of my own and it was borne out of struggling to make the transition from the permanent pensionable job to self-employment.
'Never let fear of success, fear of failure or fear of what others may or may not think hold you back.'
I write this on the front of each of my journals as a gentle reminder to trust myself and my own definition of success. 
What/who inspires you?
I am in awe of people who strand up for what is right even when it is the most difficult thing to do.
People who do this do so despite the risk of losing friends and exposing themselves to immense difficulties and challenges of a deeply personal nature.
On a public level, I am in awe of Vicky Whelan and Emma Mhic Mhathúna alongside the other women affected by the cervical smear crisis and historically the women affected by the Hep C scandal. I am also a great admirer of Catherine Corless who exposed the Tuam Mother and Baby Crimes.
On a more personal level, both of my grandmothers Bridget Brady and May O'Reilly are endless sources of inspiration to me. My Granny Brady is dead 24 years but her wise words live in my memory and I pass them onto my girls. Every time I see a lilac bloom I go back to our walks together when I was a child.
My Granny Reilly is still alive at 93 making brown bread every day and apple tarts on the weekends. She gets her hair done every Friday and plays Bingo twice a week. She is an amazing woman and I hope that I have her spirit and gusto for life when I am her age.  
What daily routines help build the foundations of your success?
Over the years, I have established my non-negotiables. My non-negotiables are the decision-making platform that helps me to navigate life in a way that works for me and my family.
Focusing on my lifestyle, then my personal [non-negotionabes] and lastly my professional non-negotiables, they put life in focus for me. Every Thursday (Tactical Thursday) I check in on them to make sure that I am staying true to myself.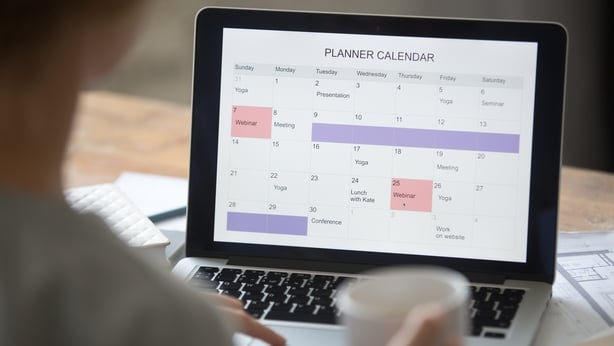 What does success mean to you - what does it look like?
Success to me is a feeling that I have the best of both worlds and living by my non-negotiables.
By which I mean a true feeling of happiness and contentment in my personal life and in my professional life.
It is carving out and spending real time with the people I love and who make me smile. It is having time to eat well, move enough and get good sleep. And it is making sure that I feel a sense of stretch and growth in my professional self while I have the opportunity to teach people how to define their own version of success.
Who are your clients and how do you help them?
I work with both individual clients and with businesses. With individuals, I use solution-focused strategies grounded in psychology to help them flourish in their career.
As each person is so unique, the service is tailored to their needs but, generally, each person works their way through a career selfie, figures out their non-negotiables, builds up data on their momentous moments and from this develop a strategy to move from surviving to thriving in their career.  
For businesses, I work as a consultant designing and delivering L&D programmes which create thriving work cultures fit for the 21st century. From a business perspective, we work together to put in place a culture that ensures that the very best people are attracted and retained by the company and that the business and it's people grow together. 
What academic study helped get you where you are?
My initial training in my early 20's was in Law where I began the process of training as a barrister. While I loved to study law I didn't enjoy the practice so I made my first career change aged 23.
I decided to no longer continue studying Law and applied for and got my Masters in Education (Career Guidance & Counselling) in Trinity College Dublin. When I finished that course I studied Postgraduate Diplomas in Co-Operative Learning, Positive Behaviour Management, Career Development and anything else that I could find to help improve my skills.
In 2009, I began a Professional Postgraduate Conversion Diploma in Psychology. Since then I have completed BPS Accredited qualifications in Coaching Psychology, Occupational Stress Management and Occupational Wellness. 
While that might seem like a lot of courses, I was always very focused on the practical application of every single piece of academic learning that I completed.
The reason these qualifications have helped me is quite simple, I always looked for a practical way to apply my learnings in the real world.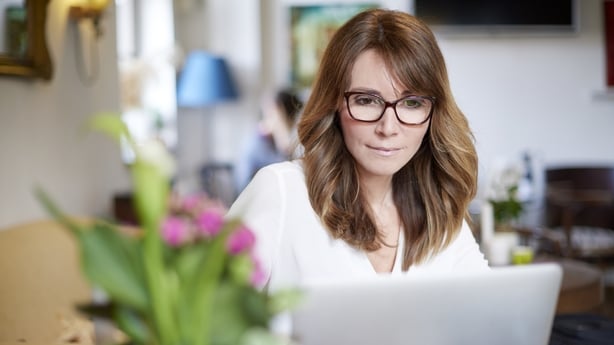 What life study/learnings helped?
Confidence is overrated.
I think we need to have courage first and then confidence comes. If you have the courage to take the smallest next step that moves you one step closer to your own version of success, and if you practice that with courage every day, confidence will follow. 
You help people design their own version of success. How? 
I firmly believe that each one of us should strip back success and define it on our own terms.
Too often in our pursuit of happiness, we chase success that has been defined by somebody else, what they want, what they need and what they expect.
As we do this, we compare ourselves to others and think about what they may or may not think. Also, we fear both success or failure. This is so limiting to potential but when we work together, in a group or with individuals, we break down the preconceived notions of success that we all have.
We do this by working our way through your non-negotiables, momentous moments and career selfie. This helps you to understand what success means to you and once you do you can 'protect your yes' and 'own your no'. 
Coming back after maternity leave - what tips do you have?
Back yourself and be kind to yourself.
Remember everything that you did and everything that you achieved before you had your baby are still your successes so own them. Nobody can take them away from you – own them.
Give yourself permission to return to work or not to return to work on your terms. Ask for what you want and need clearly and directly from your entire support network – this includes your partner, parents, crèche, childminder, friends, and work. People are typically happy to help. 
Figure out who is going to do or who is going to help with the tasks around the home. If you co-habit as parents figure out who is going to do what when it comes to cooking, cleaning, picking up, laundry, bins, dropping off and who is going to pick up the baby when the baby is sick. A predetermined strategy goes a long way.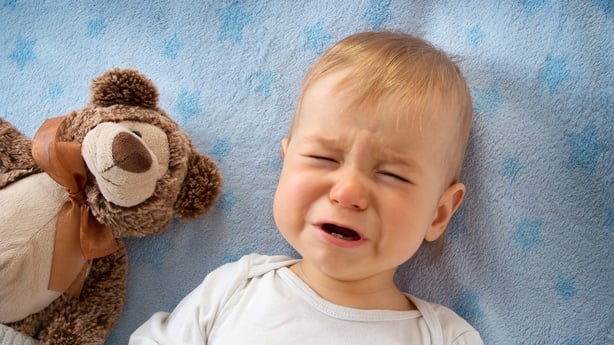 Even if you're happy in your current job - what tips do you have for updating your CV & LinkedIn?
Buy a notebook, one that makes you smile when you look at it and at the end of every day or the end of every week ask and reflect on these 5 key questions:
What have you achieved in your work?
What were your key performance indicators?
What did you learn from something that went well or that didn't go well?
What could you do differently to improve your performance going forward? 
What active role did you play in your accomplishments? 
As you do this each day or week, highlight in a different colour the things that stand out for you. These are the momentous moments that put you in the position to update your CV and your LinkedIn profile on an ongoing basis. 
Top 5 tips to future-proof your career?
Always have a strategy in place for your career for the next 12 months. Figure out what impact you want to make in the next 12 months and write it down. Reverse engineer how you are going to get from here to where you want to be. Break each step down into the smallest most manageable step possible for you. 
Always be learning. In order to thrive in the future of work, you must engage in professional development on a continuous basis. This does not always have to be major educational courses instead you might choose to grow your leadership style by listening to a podcast, you might decide to complete an online course which is free through FutureLearn or Edx, you might choose to find a career mentor to work with you to build your strategy or you might do that MBA.
Whatever you decide to do make sure that you are doing something every year that is upskilling, reskilling or retraining you to bring the best version of yourself to work. 
Listen to Sinead's interview with Taragh Loughrey-Grant on The LifeStyle Show above.