Ireland will be a sea - or should we say rainbow - of colour as the annual Pride celebrations get underway around the country.
With its carnival atmosphere and infectious buzz, Pride 2018 is set to be bigger than ever with hundreds of events taking place throughout the country over the next few weeks.
Here are just some of the highlights of the LGBTQ+ celebrations taking place around the country that you can be part of.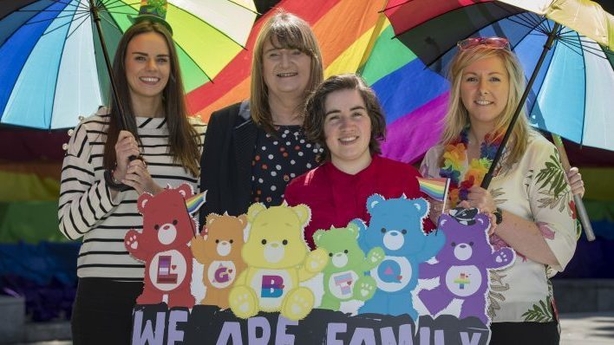 Dublin's Pride events are already in full swing and there's an action-packed week ahead of the Dublin Pride Parade this Saturday.
On Tuesday evening, The Lighthouse Cinema will host a screening of The 34th followed by a panel Q&A with American-Irish Independent politician Katherine Zappone and other key figures from the marriage equality campaign.
On Wednesday evening, there's a Pole Show - Pride Special in The George and A Girl's Night In Pride Party at Outhouse.
The Dublin Pride Annual Debate will take place in Outhouse on Thursday with Fintan Warfield of Sinn Fein, Justin McAleese of Fianna Fail, Sara Phillips of TENI and broadcaster Dil Wickremasinghe. Elsewhere, in Street 66, there will be an unmissable night of free karaoke sessions.
Friday's Pride Parade warm-up will include Glitterbomb at The George and Pride 666 at Street 66.
The fun starts early for the big day on Saturday with pre-parade breakfasts and brunches around the city.
Sara Philips, Chair of TENI, will act as Grand Marshall for the Pride Parade which starts at 2pm. The route travels through from St. Stephen's Green to Smithfield.
There will be an all-day street party at Pantibar as well as countless post-parade parties from Outhouse and the Tivoli Theatre to The Grand Social, Opium, The Mercantile and Bad Bobs.
For a full list of festival events in the capital and the parade route go to, click here.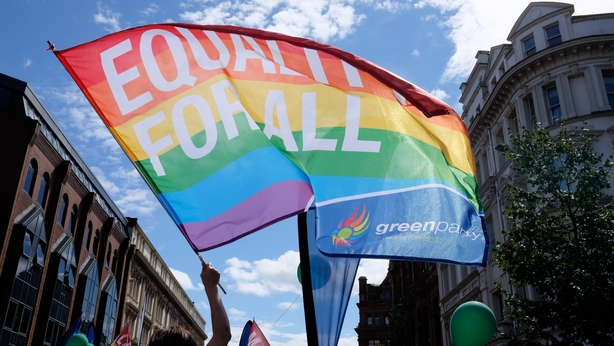 Following on from a hectic week in the fair city, the Pride buzz continues around the country. Limerick's Pride kicks off on July 2nd with an official launch at Limerick City Hotel.
Highlights of the week-long festival include Queens on the Cobbles, a free Drag event in Cobblestones as well as the Irish premiere of Kevin Gaffney's Far from the reach of the sun in Ormston House - both events will be taking place on Wednesday.
The Limerick Pride parade is on Saturday, July 7th - you can more info here.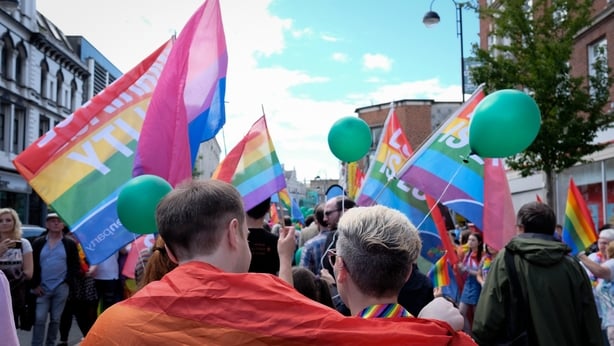 The celebrations head north to Belfast from July 27th, with Pride Day on Saturday, August 4th.
The Cork Pride Festival starts on July 27th, with the annual parade on August 5th.
Galway city will be awash with colour from August 13th-19th for the 28th Pride Festival. Nominations have opened for the Pride of Galway awards. For more details follow @GalwayPride on Twitter.