The summer is well and truly here but along with a heatwave comes a plethora of concerns for a wide variety of people across Ireland including dairy farmers, animal owners and the homeless. 
Sean O'Rourke talked to a number of experts about what the high temperatures mean for them and what measures need to be taken.
Anthony Flynn, Chief Executive with Inner City Homeless Help spoke about the impact of the warm weather warning.
"There's a big risk of people becoming dehydrated on the streets and sunstroke. People are spending long periods of time during the day (on the street) that wouldn't have access to hospice facilities…

"So at the moment, our teams are out from this morning putting hydration stations in place around the city to make sure that those that are sleeping rough and those that are around the city in parks and so forth have access to water and sun cream."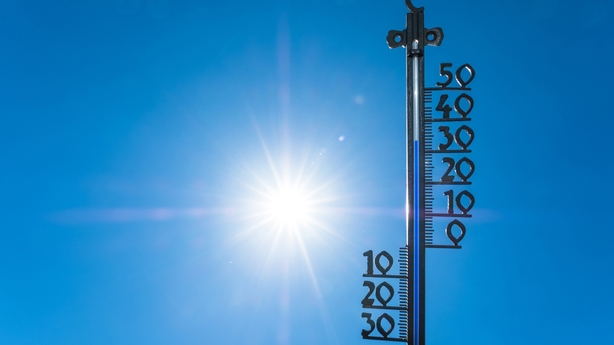 Sean spoke with Paul Melia, Environmental Correspondent with the Irish Independent who said that we need to be mindful of our water supply while the high temperatures persist, or else we'll be faced with a serious problem in the coming months.
"Irish Water have a drought management group and they're looking at areas across the country, so in particular, they're looking at Dublin, they're looking at the Midlands, Athlone and Mullingar, Offaly, Kilkenny and Donegal and already there are restrictions in place for the last number of weeks in some areas. 

"The Aran Islands, for example, they're tankering water in.
"Lettermore in Galway, there's conservation measures and there are issues too in Kilkenny and Donegal… 

"Everything is okay for now but if this dry spell continues for summer… you could end up with a very serious problem."
Sean said that filling paddling pools and watering the garden could tip the system over the edge and given the dry spring we've had, we need to keep our water use in check.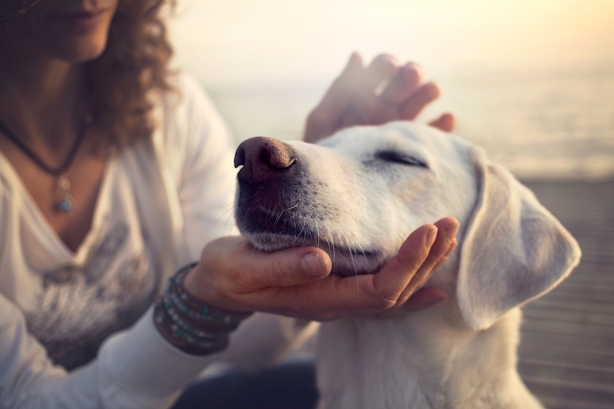 Of course, it's not just the two-legged among us that need to take care in the hot weather. Bairbre O'Malley from the Veterinary Hospital in Bray talked about the concerns she has for pet owners.
10 tips to care for your pet in this warm weather
"We're all out and about with our pets and that's great but we have to remember that certain dog breeds, for example, are at a high risk in hot weather…"
"Any dog that's got a short nose like a pug or a boxer, they're overbred these days so their nose is so short their soft palate and their internal mouth organs are all squashed together so, in any high temperature at all, they're at risk of getting asphyxiated…"
"Other dogs that'd be at risk as well would be things like very fat dogs or dogs with heart problems and very old dogs."
One really strong warning Bairbre is keen to give is never to leave your dog alone in the car and also to keep them away from things like corn cobs and satay sticks at barbecues.
Click on the video above to listen to that discussion in full.