Jacob Mellish is a pro-surfer and Yoga teacher based in Edinburgh. This International Yoga Day he is eager to promote yoga as a discipline for both men and women.
Jacob started practising yoga about four years ago to benefit his competitive surfing and this year he will be celebrating International Yoga Day in Thailand where he is undertaking his advanced teacher training.
He is passionate about encouraging yoga for both men and women and challenging the gender stereotypes that often surround it. His mission is to get 'more men on the mat'.
Why are you passionate about encouraging more men to take up yoga?
Current stereotypes mean that yoga is often seen as a gender-related practice. But yoga goes beyond gender. It's far more powerful than that. It's the practice of being present, and that's for anyone. It's the practice of connecting to yourself - your higher self. I don't think that's something exclusively for women.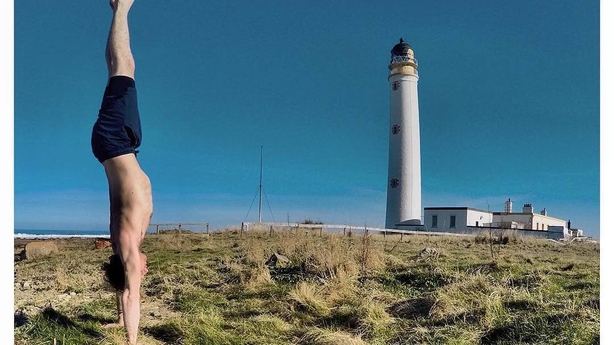 Are there any medically/scientifically proven benefits to yoga?
Some of the best benefits of yoga are an increased amount of strength, an increased amount of mobility and range of mobility in your body. The benefits of yoga go beyond muscles and mobility, they go far deeper into cleansing of the organs, of the inner body, an improved quality of breathing.
The most important thing we can do as humans is to improve the way we breathe and from that our life can improve in so many ways, just by breathing a little bit better.
What are the key differences between yoga and pilates?
Pilates is a much more isolated exercise, focusing on one area of the body at a time. Yoga does have the same focus on muscles but it's more about using your body as a whole unit to function using its full potential.
Pilates has the same basic idea but yoga places more emphasis on breathing, which is then connected to the movements as well as adding an element of mindfulness to the practice.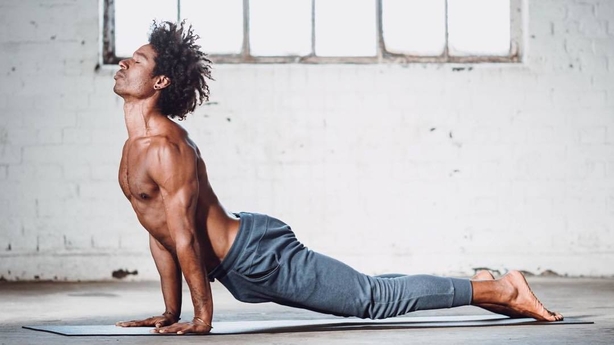 How do International yogis view Ireland's reputation for yoga?
I feel that Ireland has an especially strong gender stereotype surrounding yoga. It is seen as a female-orientated discipline.
Do you need to attend a class or can you practise anywhere?
I would recommend taking a couple of classes if you're new to yoga, to help you understand it a bit better. Get some direction from the teacher or group-based class and from there you can expand your yoga experience- anywhere, anytime. There is lots of online content including Youtube tutorials that don't require a studio space or teacher to practice. 
If you're interested in finding out more about Jacob Mellish, Warrior Addict, and his relationship with yoga, click here.