The nanny watches the children, but who watches the nanny? Meet one woman who does. As a former nanny and former member of the Israeli armed forces, Limor Weinstein has the passion and the skill to make sure your nanny is behaving herself while the parents are out.
Ryan Tubridy spoke to her on RTÉ Radio 1 about her niche business in New York and about some of the wildest thing she has encountered, which include drinking on the job, stealing ADHD medication from the home to sell it and being abusive to the children.
Limor got more than she bargained for while following a nanny's trip to the museum one day.
"She was actually a really nice, loving nanny and then all of a sudden I see the father who you know, like they were in the process of a divorce, or not divorcing, I'm not sure exactly… I see him with the nanny."
"I see them holding hands and then he was actually handing her an envelope so I wasn't sure what was in the envelope but they were kind of affectionate to each other and I was like ok... and of course the mum is paying me."
"[I'm] writing all these notes and thinking how am I going to report this to the mum. I was kind of shocked actually."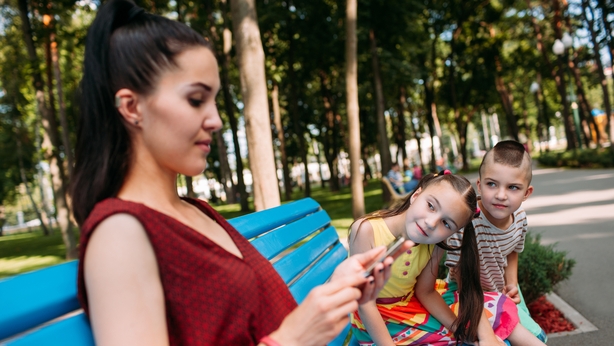 Limor has various tactics for following nannies around but her usual uniform while on the job is a ponytail, scarves or hats and often she is accompanied by another child so she blends in at libraries and playgrounds. She says her background with the armed forces has stood her in good stead for a career in espionage.
"I think living in Israel and being in the army, I learned a lot of really important skills of, you know, kind of really learning to read people, learning to read my surrounding…
"It's almost like to know how they think and how they interact and to learn how to analyse it and read it in a way that you know just makes sense but like to me it's really all about keeping the child safe and prevention of mental illness which is my biggest passion."
Listen back to The Ryan Tubridy Show above.