We spoke with Iseult Uhlemann, an Interior Design at IKEA Dublin, about the key trends and colours for Summer as well as the three pieces we need to invest in. Plus we got some great tips for homes filled with little ones.

What are the key trends for Spring/Summer in Homes? 
Trend 1 | Blurred Boundaries
The Blurred Boundaries trend stems from the increased desire for people to reconnect with the natural world around them by spending more time enjoying nature.
Instead of having distinct products for indoor or outdoor spaces, this trend will see the two blend together through the clever use of furniture and plants, with natural colourings and lots of plant-life completely merging the two into one seamless space – particularly perfect for those with limited outdoor space.
 
For those lucky enough to have an indoor and outdoor space, include items such as flatwoven rugs, whilst those who don't have access to a garden or balcony can still create the outdoor look by dressing a room with plants and products made from natural materials to give their space a fresh and airy look and feel.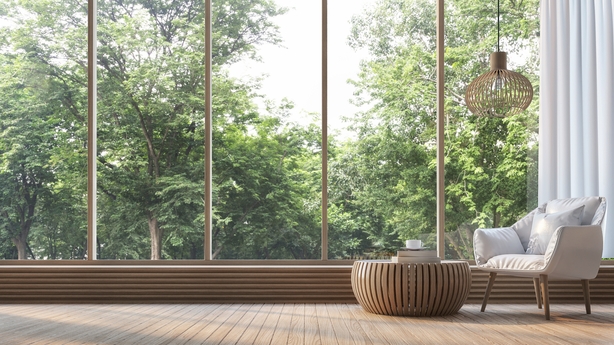 Trend 2 | Bold Personality  
The colourful and bold colour palette of the Bold Personality trend is a direct reaction to the cold and dark months that have just about passed and as a response to an increasingly serious social climate.
 
With a focus on oranges, bright blues and vibrant yellows, this trend focuses on injecting energy and fun into the home by creating pockets of colour and texture through soft furnishings, striking patterns and large, bold pieces of furniture.
 
Start from an all-white space and introduce colourful and striking patterns to create an environment of energy and fun within the home. To stop the look becoming too overpowering, pair with a minimalist sofa.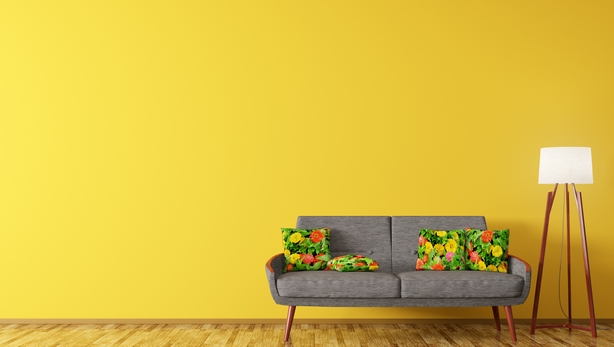 Trend 3 | Urban Youth
The Urban Youth trend caters to young people who are looking for new ways to showcase their personality. With a focus on minimalistic designs, the trend is all about putting personal possessions on display – from making the clothes inside a wardrobe a decoration in their own right, to creating statement pieces from music players and speakers.
Designs that focus on the functionality of the product and clean lines are key to the Urban Youth look. The style is about picking a few statement products to hero in the space and keeping the rest of the room minimal.
The Urban Youth trend focuses on how young people are using home furnishing products in their day-to-day life as a form of highlighting their belongings, and therefore their personality.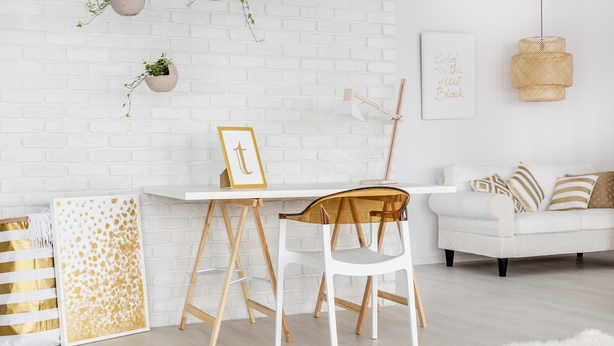 If you were only to buy three key pieces what would they be?
An LED table lamp - An LED lamp showcases that seamless blurred boundary between indoors and outdoors. Look for one with a bamboo base that will feed into our need to return to nature. 
Bold cushion covers - Bold and bright cushion covers are as easy way to bring a great pop of colour to any living room without spending a fortune.
Summer Speaker - Speakers are essential for Summer. A bright white one will look super stylish in any room.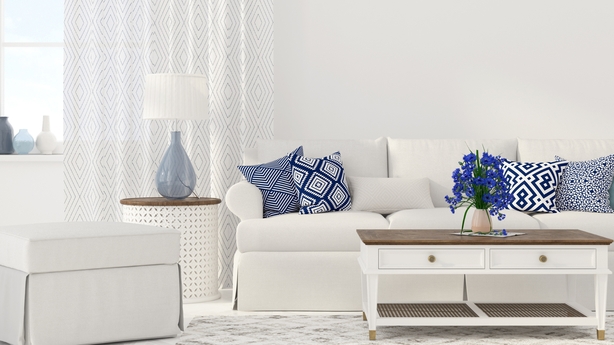 What are the key colours for S/S 2018?
Classic monochrome is a key colour combination this summer with splashes of brights including turquoise, orange, pink and yellow.
 
Looking ahead to A/W what is the key colour?
We will see two distinct colour trends making an appearance for Autumn/Winter. Darker shades such as burgundy, navy, deep purple and olive green create a moody, yet elegant trend while a softer colour palette, featuring light greys and dusky pinks mixed with hints of brass will also be a popular trend.
 
Before starting our annual spring clean and make over - what advice do you have to ensure we make good decisions?
Make your storage smarter and easy to use. Organised living helps to create a relaxing space. When everything has a place, it's easier to find.
Add personality and put your stamp on your surroundings. Keep what you need and want. Don't feel obliged to live minimally and instead design the space you need for you and your things.
Think vertically. Make smart use of the wall and add different sorts of shelves, hooks and rails to both display and store your stuff. Keep things you use less frequently up high.
Make the best use of your storage by keeping it in order and designing it around what you need. Small trays, boxes and baskets keep smaller items tidy in drawers and wardrobes.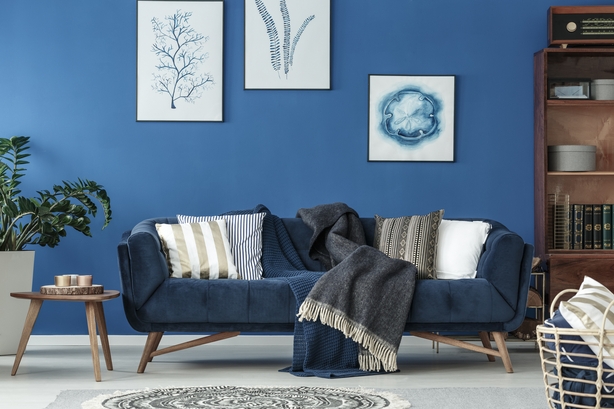 Tips for homes with little people eager to play with...everything!
Creating a home that is safe and comfortable for children is so important. You should always be careful to follow the assembly instructions for products and ensure products that need to be fixed to the wall are fixed correctly.
Make room for play. Having a space of their own helps children develop confidence and feel more secure. You can create a kid's corner in any room. Lots of bright colour and patterns are perfect for this area, giving it a great sense of energy and fun.
 
Storage for all the family is a great way to encourage kids to keep the home tidy. Give them a place for their toys and lead by example by putting your items in your own storage. This is also a great way to keep fragile items out of reach of little hands.
 
In the kitchen, find ways for them to help. Every kitchen needs a step stool to reach those things that are too high up - like the sink when you're only five years old.
An open storage means you can quickly see what you're looking for. A floor-standing unit means the kids can reach things kept at a safe height, making it extra easy for them to help out when you're cooking - just remember to fix it to the wall for extra safety.