All over Ireland, there are derelict properties quite literally rotting to the ground. Country estates, farmhouses, cottages, Georgian buildings – places that once buzzed with life lying empty and falling into disrepair.
The Great House Revival sees architect Hugh Wallace (who you'll recognise from Home of the Year) follow six homeowners who have taken on the task of a lifetime - to transform derelict properties into fabulous homes fit for the 21st century.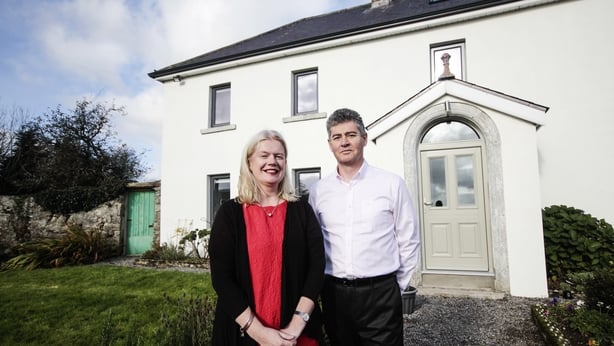 Goretti Foreau and her French husband, Eric, have decided that now that their older kids are in college, they want a lifestyle change and so they are moving lock, stock and barrel from Dublin city to the rolling hills of Rathrum, Co. Wicklow.
They've bought an old farmhouse and agricultural outbuildings that need significant and extensive restoration work to become habitable.
You can watch the episode on RTÉ Player now.
Having worked as an architect for 25 years Goretti is not daunted by the task and has already investigated sections of wall and ceiling to see what exactly she's dealing with in this building.
She has form in the restoration area, having restored an old coach-house on Pembroke Lane in the early 90's where she and her husband lived while starting their family. They then moved to a large end of terrace house in Sandymount which she also restored.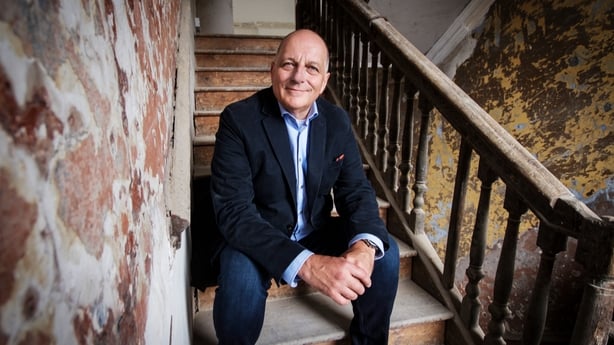 With each move to a restoration project, it seems she never likes to move to a turn-key property! Each of these projects have been distinctly different, with buildings from different eras, built with different materials and methods throwing up diverse issues.
Goretti has the skills and experience to helm this project but is well aware that problems can arise that she will not have dealt with before.
Their plan in the farmhouse is to create a living space of one large open plan space downstairs and a second smaller living room. Upstairs will be one large ensuite bedroom and a second guest bedroom. Goretti sees the house as a haven of quietness for her husband and herself.
Watch The Great House Revival every Sunday on RTÉ One at 9.30pm or catch up on RTÉ Player.