The Leaving Cert is a stressful time not just for students but for everyone involved in helping a teenager navigate this difficult rite of passage.

Clinical child psychologist David Coleman joined Seán O'Rourke to answer parenting questions and give helpful hints on surviving school exams for everybody in the home.
A mum contacted the programme saying that her daughter was studying hard and maintaining a good balance in life, but that she was displaying testy behaviour at home and taking out her frustrations on her parents.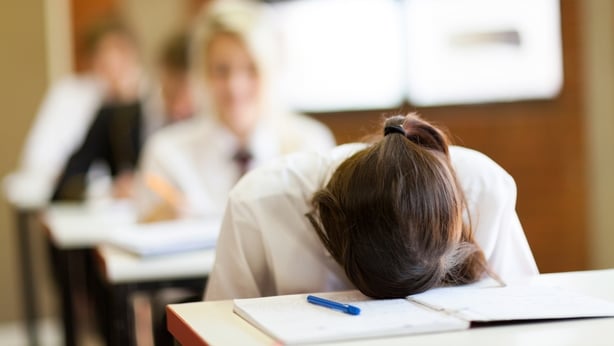 David says the best thing to do in this situation is to hang in there as best as you can until the dreaded exams are over.
"For parents really it's just about soaking it up and making sure that you have somewhere that you can go and vent your own stuff then so that you have family or friends that you can talk to about just how difficult it is to mind your teenager at this time of the year…
"It'll be 3 weeks and the whole thing will be done for most of the students. If you can hold back at all, I think it's great if you can because it doesn't really help them."
David says that uncharacteristically snappy behaviour can be attributed to the stress of the exam environment and that 'tough conversations' are best left until afterwards.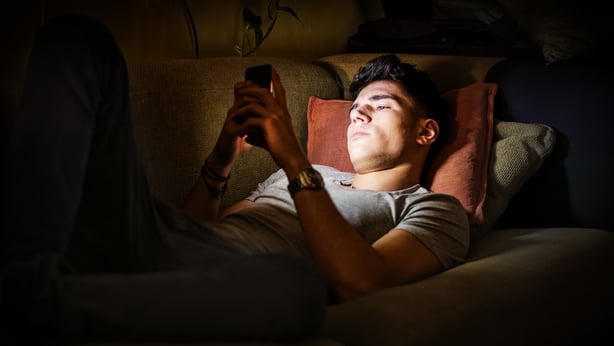 Another parent contacted the programme with a very different problem. Her son is not at all worried about studying for his Junior Cert and refuses to relinquish the phone when his parents ask for it at 11pm.
"It sounds like his focus is elsewhere. Maybe rather than trying to take it off him at 11 o'clock, maybe they need to think about doing that a lot sooner in the day, that maybe, let him take it to school so that he's accessible if needs be but then when he comes home…
"There's only [a few] days before these exams start so maybe just remove the phone altogether every afternoon when he comes in and just give it back to him the next morning.
"It's no harm for him actually to have a bit of a digital detox anyway but at least it'll mean that he'll be twiddling his thumbs and you know he might actually study then if he's got some time on his hands!"
Listen back to David Coleman on Today with Seán O'Rourke on RTÉ Radio 1 in the video above.