All over Ireland, there are derelict properties quite literally rotting to the ground. Country estates, farmhouses, cottages, Georgian buildings – places that once buzzed with life lying empty and falling into disrepair.
The Great House Revival sees architect Hugh Wallace (who you'll recognise from Home of the Year) follow six homeowners who have taken on the task of a lifetime -to transform derelict properties into fabulous homes fit for the 21st century.
Catch up on this week's episode now on RTÉ Player.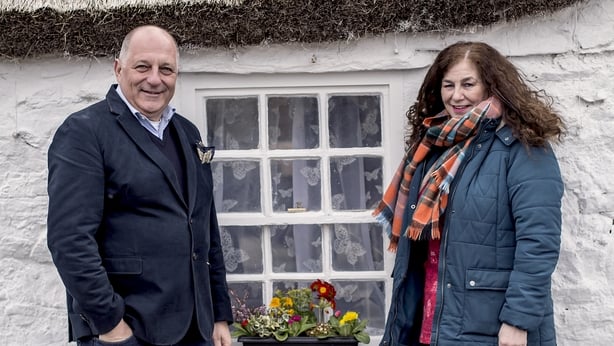 On tonight's episode, we'll meet Irene McDermott who has a strong personal connection to the cottage she is restoring on the Inishowen Peninsula in Co. Donegal.
Her great, great, grandmother lived here and it has been in her family since famine times. Irene's 91 yr old Mum was born and grew up here before emigrating to the UK.
She continued to bring Irene home to her grandparent's cottage every Summer. Irene inherited the cottage when her uncle Michael passed away.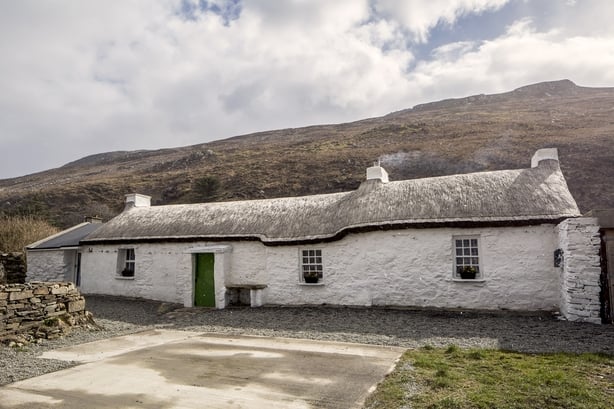 He had moved out a number of years previously and the cottage had fallen into complete dereliction. Its roof had fallen in, a wall had collapsed and it was well on its way to becoming a ruin.
Irene is intent on returning this ancestral family home to be a warm inviting place to live so that her family connection with it and the surrounding area can live on. Her attachment to this building runs deep in her veins.
Her challenge is to to get this ancient cottage to a level of warmth and comfort suitable for modern day living on the very limited pot of €100,000. To stop its decline she has already spent €30,000 rebuilding the walls and thatching the roof so has only €70,000 left to complete the restoration.
This series, presented by architect Hugh Wallace follows six homeowners who have taken on the task of a lifetime, to transform these derelict properties into comfortable modern homes fit for the 21st century.
Filmed across two years, the series follows every aspect of these mammoth projects as the homes are restored to their former glory. Every high, low and missed deadline is documented as these intrepid homeowners do their bit to save a little piece of our heritage.
Click through the gallery above to see Irene's transformed home.
Watch The Great House Revival every Sunday on RTÉ One at 9.30pm or catch up on RTÉ Player.