Daniel O'Donnell and his wife Majella are on the road again as they negotiate the winding roads of Ireland and experience the hidden treasures that only locals know best.
The RTÉ Guide's Julie Lordan spoke to the couple to find out more.
"Don't ask us where we met, please", says Majella as soon as we sit down. I wasn't going to but it seems it is what interests most people about this very popular couple, so here's the lowdown on that. Daniel walked into the bar that Majella's parents owned in Tenerife.
They clicked and one thing led to another, and here they are 17 years later, married, busy, happy and now grandparents.
So, having established that we wouldn't go over that again, Daniel and Majella were enthused and excited to talk about the third series of Daniel and Majella's B&B Road Trip, starting this week.
The end of the second series was to be the last, but it was hard to let go.
"We worried that it would be repetitive if we went for a third. The two series were so well-received that we thought, maybe that's enough now," says Daniel.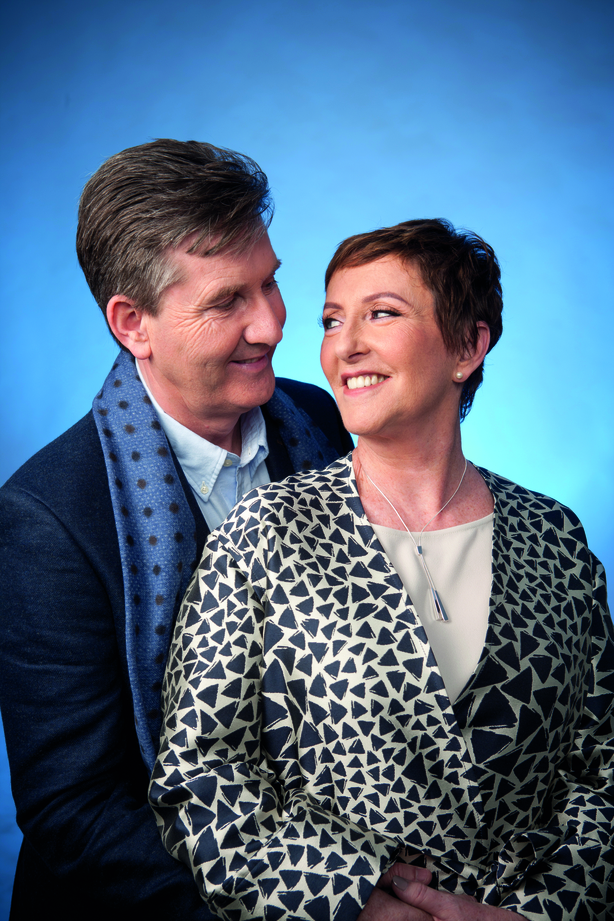 So what happened to make them change their minds?
"We kept being asked by people we met - 'When are you going on again with the show?' So, Daniel came back to me and said, 'They really want us to do another one, what do you think?' So, here we are!" says Majella.
"It was great fun", says Daniel, "What really struck us was how much the owners loved what they did. Some of them don't even see it as a business, they enjoy it so much."
And did it ever worry them they might get special treatment from the owners?
"No, I don't think so", says Daniel. "Of course there's more excitement because they know who we are but I think all the guests get fantastic treatment."
Majella says, "Let's not be naive, it's very different – it being us.
"They do approach it differently, so I don't know if it's normal for guests to be brought around the house. I just don't know."
Majella initially had some wariness. "To be honest, before we did this series, I would have been uncomfortable about staying in a B & B. It would not have been anonymous enough."
"What if I didn't like them, what if the place wasn't clean, or whatever – but none of that came into it at all.
"They were all so professional. Maybe years ago less was expected, but now, with all the competition, they give so much more."
The new series has a range of experiences, according to Daniel.
"From a lovely woman, Eilis, who is in her 80's and lets out two en-suite rooms in her house, to a horse box – all will be revealed in the programme – to a huge mansion.
"The people were so warm, and I don't think that can be put on, you can see through that, do you know what I mean?"
Apart from making the B&B show, they're extremely busy. Daniel in particular. There is the touring with the concerts, which includes a five-night residency in Killarney in July, and dates and venues covering the whole country during the summer.
There are also some UK concerts and the Opry country music shows recorded in Derry, for TG4.
"That's (The Opry) a total of 14 shows over seven nights. When that's finished I go to the US and Canada almost immediately!" Majella laughs, "I don't travel with him," she says, happy to miss the heavy schedule.
"Ah, but you might come to Derry", says Daniel and Majella agrees. But mostly she stays home, which is now their lovely house in Donegal, with less time being spent in Tenerife or Dublin.
And even though Majella is a Tipperary native, she no longer considers it home. "I left there when I was 17, and now my mother, who is in her 80's, also lives near us in Donegal."
Famously, their Donegal home got the Dermot Bannon treatment in Room to Improve.
"It's just gorgeous, absolutely gorgeous", says Daniel.
"But, of course", he laughs, "with a €195,000 en-suite, you'd want to be depositing gold in that."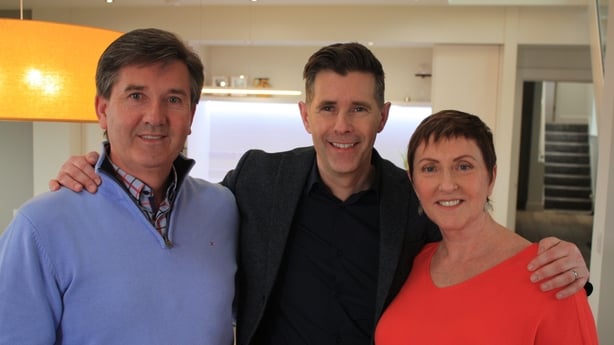 Daniel and Majella are now grandparents for the second time, as Majella's daughter, Siobhán, has two children – Archie, three-months-old, and three year-old Olivia. They clearly adore the babies and talk about the joy they bring to their lives.
"I'll be in Armagh at the weekend, so I'm going to go and stay with them," says Daniel.
"Olivia just loves it when 'Gaga' is around."
"And little Archie is only three-months-old and just about finding his feet now," says Majella. "We get a great kick out of them."
"They're a joy really", says Daniel, "for me, who never had children. I mean, the children (Siobhan and Michael, Daniel's step-children) were 10 and 8 when I met them and they were great, but this is my first experience with babies."
Michael lives in Australia, a bit too far for both Daniel and Majella to be comfortable with.
"Siobhán went to Australia too, at one time, and we prayed that she wouldn't meet an Australian and stay over there. Michael only went as far as London, but met an Australian there, " Daniel laughs.
Like any mother, Majella is aware of what it means when a child emigrates.
"Yes, you do lose them, Skype isn't the same, as the little daily thing can get lost in the general conversation.
"At the same time, as long as he's happy I don't care where he is or what he's doing," she says.
With TV shows, touring and publicity, do the couple ever feel that they don't have much of a private life anymore?
"I'm used to it," says Daniel "and don't mind it at all."
Majella agrees. In general, she says, people are very nice.
"Now, when they climb a wall or jump over a fence to go up to the front door and look in the window, it does bother me."
"Probably doesn't bother Daniel, but I don't like it.
"That's a little bit cheeky, even rude. There have been times when we meet people as we are coming in the gate and they tell us 'Hi, just thought we would come and have a look at your house'".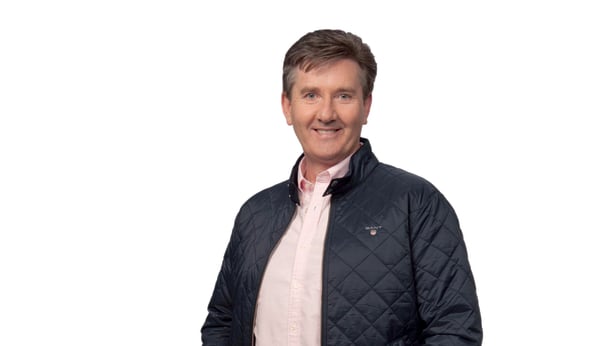 Generally, though, people are respectful. "And Daniel loves getting to meet the fans and they know they can meet him after his shows as he waits around to chat."
So, would they ever consider a reality show on the theme of 'Keeping up with the O'Donnells', with cameras around all the time? "No" they both said, without hesitation.
"It would be just very boring anyway," says Majella.
"We enjoy the B&B show, but it's not in our house, it's not our lives as we live it", says Daniel.
Majella, of course, is very involved in fund-raising and raising awareness of issues that have personally affected her. Mental health education in schools; (Majella has spoken about her own depression) hearing-loss awareness, (Majella wears hearing aids and has 70% loss of hearing in one ear and 30% in another); and breast cancer (Majella was diagnosed five years ago).
"The mental health issue (educating young people in schools) is something that I just don't understand why it isn't happening already. I can't stress enough the importance of pro-acting rather than reacting." Majella supports a charity in Donegal that runs courses that help people with depression or anxiety.
"But the more I try to do the more I realise all we are doing is putting a patch on a massive issue. And all I'm saying is why not come in before it gets to that stage?"
Regarding her own health at the moment, Majella is happy to say that in August she's coming up to her five-year stage since being diagnosed with, and treated for, breast cancer. She is feeling good and very optimistic of getting the all-clear. So, do they ever get time when they can just do nothing?
Surprisingly they do. "We're trying, in the next few years anyway, to plan to have more time off," says Daniel.
"I have more free time than Daniel obviously," says Majella.
"I found that I really enjoy painting and that takes up my leisure time and I love it. But sometimes I just want to say no to everything and stay at home, maybe two months in a row, not going anywhere."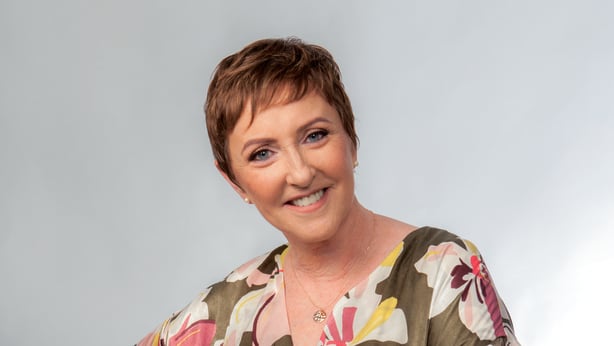 As people become grandparents, it often coincides with retirement. Have they considered that as a lifestyle? "Sometimes, you would have the best will in the world to do nothing, but things come up, and it can cost you nothing, but mean so much to others," Daniel says.
"If you're in a privileged position, you are aware that there're not many people who have the opportunity to lift someone's spirits."
"But", says Daniel "we do actually have a lot of time off. Next year we're off a good bit and planning a six weeks cruise. So, really it's not as full-on as it seems."
And Majella has a place she retreats to in Donegal, an isolated cottage on a small island, only accessible in the summer.
"No electricity, comforts or anything like that, but it is like a commune. I walk a lot and there's a wonderful sense of community."
"It's where my mother was born," says Daniel. And the final word to Daniel on his great friend Big Tom. "It's hard to believe that Tom is gone.
"He was the heart of country music, the pillar really. Tom held his popularity to the end. After his wife Rose died, we all wondered if he would survive without her, and sadly he didn't."
With that they head off, back on the road again.
Watch Daniel and Majella's B&B Roadtrip on RTÉ One every Tuesday at 8.30pm