Cape Clear sits at the entrance to Roaringwater Bay in West Cork and is one of Ireland's larger inhabited islands. It is also the home of Ed Harper who has farmed goats there since 1979.
Ed is not only a dedicated and efficient livestock farmer, he is blind almost all his life. Farming lively animals like goats on a very hilly island would not seem the ideal fit for a blind person, but Ed takes it in his stride.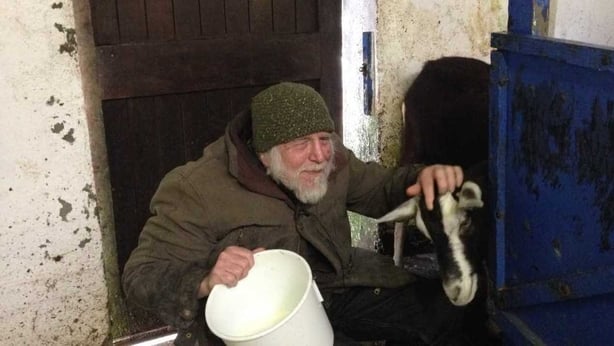 Grainne McPolin took the ferry from Baltimore to go and meet Ed, and the goats, to find how this unlikely combination of a Manchester-born Sociology lecturer, exotic location and milking goats works.
"Whatever else I've done, I've had 39 years of doing what I wanted to do: working with people and animals," he tells Grainne.
Ed is assisted by his guide dog Izzy, a German shepherd, and tells Grainne he could not have done this without his several dog companions during his near 40 years on Cape Clear.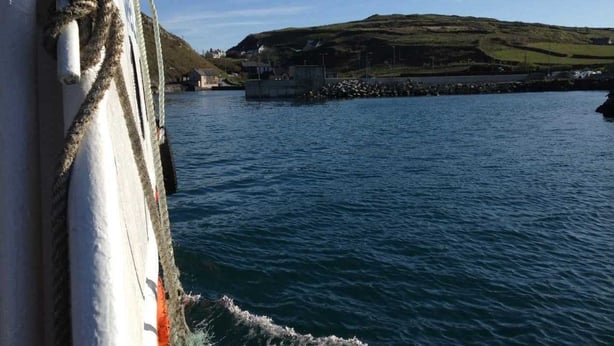 He wanted to do this piece with Grainne to back up the campaign by Irish Guide Dogs to train more assistance dogs, and that takes more money. There is always a waiting list of people for assistance dogs.
Check out their website or find them on Twitter @irishguidedogs. You can find more info on Cape Clear here.
Get the full story on CountryWide on RTÉ Radio 1 from 8:10am on Saturday morning.
- Written by Ian Wilson