Millions of people will be tuning in worldwide this Saturday to watch The Eurovision Song Contest final. Now that our own Ryan O'Shaughnessy has gone through, you can bet that there will be a lot of Irish viewers!
This year's competition is being held in Portugal's capital city of Lisbon on Saturday 12th May, after Salvador Sobral secured the country's first Eurovision victory with his song Amar Pelos Dois in Kiev last year.
Lisbon is synonymous with cobbled streets, ancient ruins and vibrant street art. It is said to be Portugal's very own 'City of Light',  its animated spirit is matched by a totally underrated culinary scene.
Check out our guide to 48 hours in Lisbon here.
Want to get in on the action? Here's what you'll need to throw your own Portuguese-themed Eurovision party.
1. Share a traditional Portuguese platter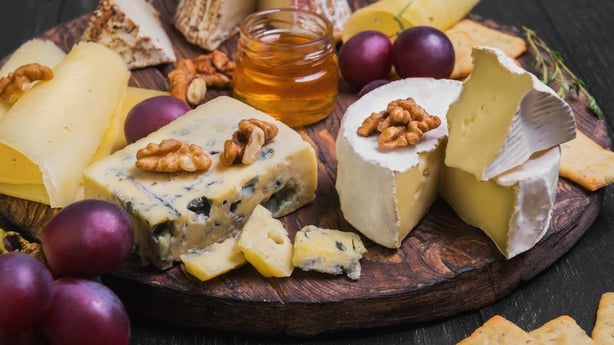 The perfect start to any Portuguese-themed party involves a platter of delicious bite-size nibbles to share over a conversation. Think olives, soaked in chilli and garlic, or a Portuguese salad of roasted peppers, sundried tomatoes and cucumber in flavoursome red wine vinegar.
A cheeseboard is a fail-safe option, made up of Portuguese cheese like Azeitão, Évora, Nisa, Pico, São Jorge, Serpa or Serra da Estrela. Add fig jam, marmalade or pure honey – like the Portuguese do – to charm your guests' taste buds even more.
Go one step further by preparing a board of cured meats like prosciutto, salami, mortadella or chouriço – a sausage similar to Spanish chorizo but with less fat.
2. Keep the drinks flowing*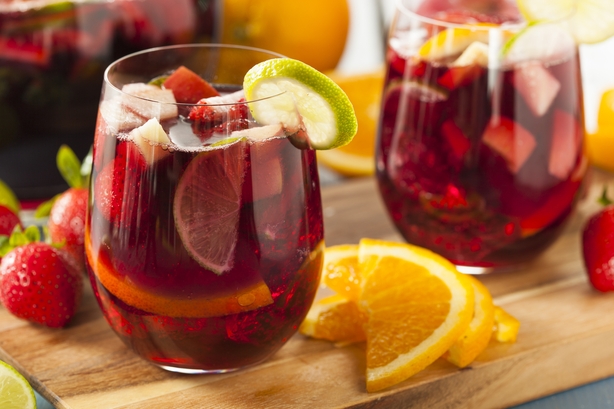 Serve Portuguese sangria by combing a generous jug of local red wine (we recommend one from the Douro region) with fizzy orange, sliced oranges and ice or, if you want a non-alcoholic version, simply swap out the wine for juice!
Get adventurous by putting your own spin on the recipe; try adding pear, peach, or nectarines to the mix. With so many varieties and methods to choose from, the Portuguese can certainly agree that the best sangria is homemade.
3. Get some seafood on the grill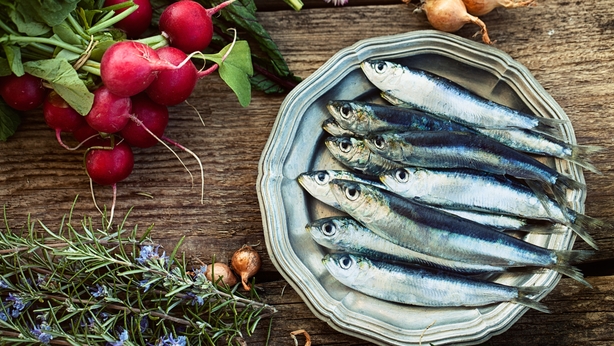 The cooking method for Portuguese dishes largely involves grilling, so the Eurovision final could be the perfect excuse to dig out the barbecue (weather permitting) and try your hand at perfecting Portugal's traditional seafood-based dishes.
Rub salt, pepper and oil over sardines, grill until crispy and then drizzle with lemon juice for an authentic taste of Portugal. Or try something slightly more challenging like sea bass, octopus, clams or bacalhau – dried and salted cod.
4. Make the perfect piri-piri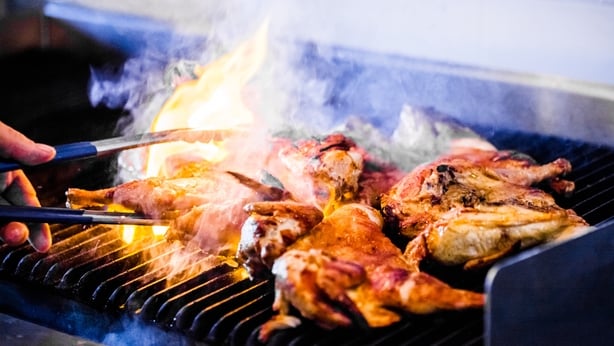 Despite Portuguese cuisine heavily involving fish dishes, there are still plenty of options for meat lovers. Piri-piri has been around since the 15th century when Portuguese settlers in Africa came across African bird's eye chilli and made a marinade.  
For an authentic and hearty party dish, marinate a whole chicken in piri-piri sauce and serve alongside crispy potatoes. If it all goes wrong, you could always order a Nandos.
5. Serve bifanas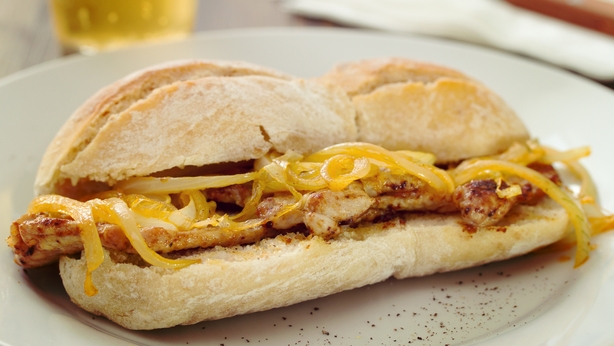 Perfect for mass catering, this is a simple but distinctive Portuguese dish consisting of braised pork on a bread roll and packed full of flavour and spices. Think of it as the burger of Portugal – at one point McDonald's even launched the McBifana there.
To make them at home, you'll need boneless pork cutlets, marinated in a spice mix and sauteed. It's served in a floury roll with caramelised onions and sometimes grainy mustard. 
6. Finish with some custard tarts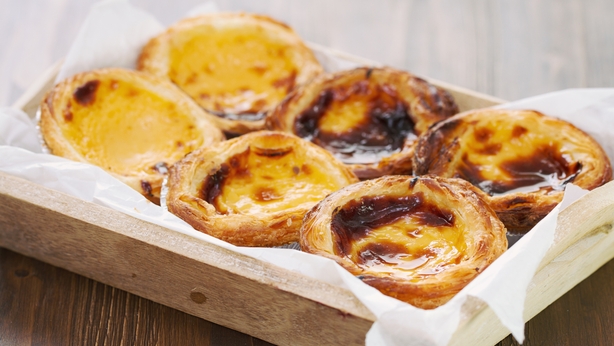 What would a dinner party be without dessert? Portuguese desserts are traditionally sweet and sugary pastries or tarts. The custard tart, pastel de nata, is a popular choice for Portuguese natives.
With a consistency of crème brûlée, it's said to have derived from the 18th century, when Catholic monks at the Jerónimos Monastery, Lisbon, started to sell the sweet-treat at a local sugar refinery.
7. Learn some folk dancing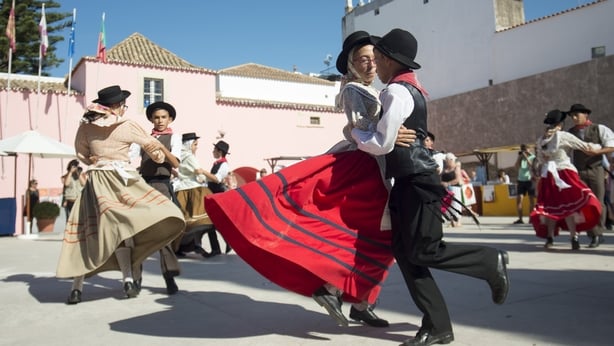 If watching the night's singing and dancing has got you in the mood to have a go yourself, grab a partner and try folk dancing. Music and arts are at the centre of Portuguese culture, stemming from the country's rural areas.
Have colourful costumes on standby for you and your guests to Fandango and waltz around long after the night's entertainment has finished on TV.