While having a Diploma in Diamonds may sound like a line out of Absolutely Fabulous, becoming a qualified gemmologist and diamond grader is no joke - just ask Sean Osborne.
The bespoke jeweller has been working in Dublin's City Centre since 1997, has a client list that's to die for and his work even featured in the Leaving Certificate Art exam.
He's also worked on films including Angela's Ashes, Laws of Attraction and This Must be the Place.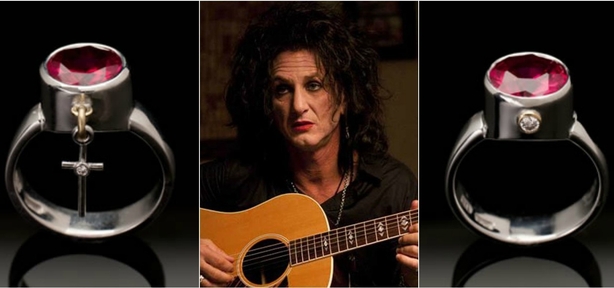 Having trained at London's Guildhall University, Sean is one of only two gemmologists working in Ireland today.
We sat down with the designer to find out the biggest mistake Irish people are making when it comes to buying jewellery; his greatest accomplishment to date; advice for up and coming talent and - most importantly - whether we should be wearing silver or gold.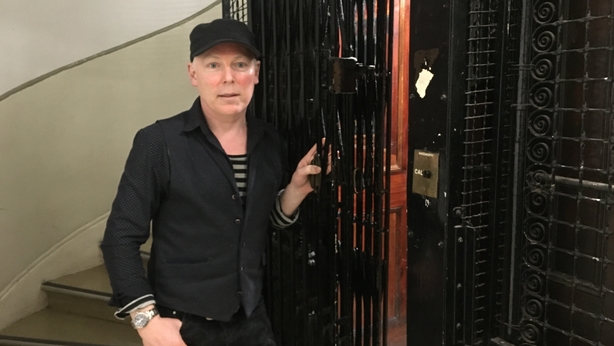 Speaking on his growing client list, Sean insists that jewellery buying should be an experience.
"I've got some great clients and some very loyal clients.

"What happens with jewellery is that once someone starts wearing a piece they grow quite attached to it and when they're having other pieces made they want to go back to the same person.
"They have the experience of going through the design process - which hopefully they liked in the first place - and then because they're aware of the process they can come back to me and personally commission me to make them very, very, personal to them.

"Hence, I'm very reluctant to talk about my clients."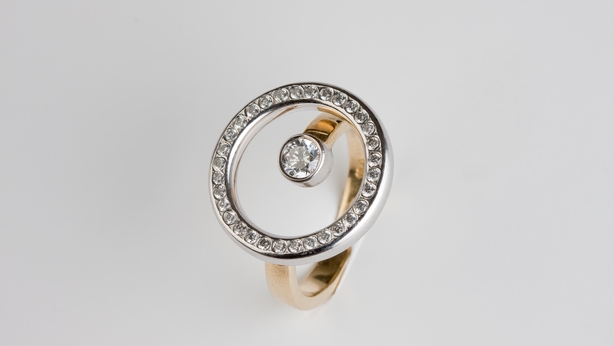 As the song goes - diamonds are forever but does the fashion industry or celeb trends have an effect on jewellery designs?
"A few years ago, JLo was wearing a great big pink diamond and, of course, everyone immediately wanted pink diamonds and as a consequence, the price of pink diamonds went through the roof."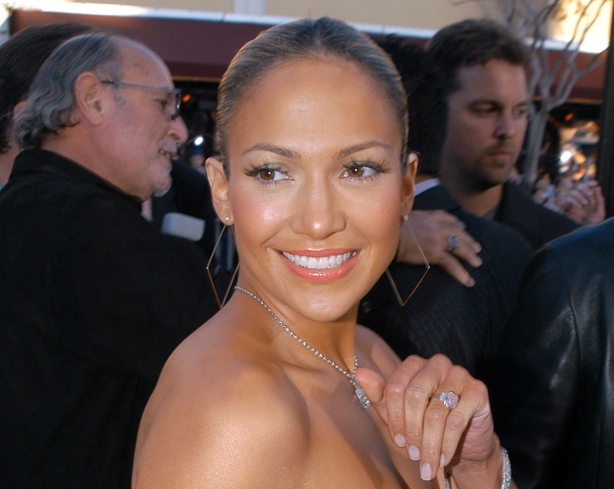 While Sean's life may seem ultra glam - surrounded by diamonds and celeb clients - he insists that it's not an easy path to follow.
"I struggled for years and I also feel like, having put ten years into my training, had I gone into any other subject, I'd be really quite wealthy right now," he laughed.
"On the flip side of that, I get to work with my hands and I get to make beautiful things and I get to make people happy and perhaps that's a different reward."
"The advice I would give the new generation coming through is - stick with it.
"There's a fabulous course in Kilkenny, it's highly competitive to get onto. There's the National College of Art and Design, they have a lovely course there. Ideally then, after you finish these courses, you really want to be travelling internationally."
We need your consent to load this rte-player contentWe use rte-player to manage extra content that can set cookies on your device and collect data about your activity. Please review their details and accept them to load the content.Manage Preferences
If you are a fan of bespoke jewellery, you'll be eager to know the biggest mistake that Irish people are making - and the answer may surprise you.
"The obsession with certificates. A certificate is based on a matter of opinion and as a qualified gemmologist and diamond grader, I know there is really no opinion apart from the correct opinion which will be - is this gemstone beautiful?
"A certificate isn't likely to tell you that, it's likely to tell you all the technical details but it's a bit like a doctor reading a chart - you kind of have to know what details you're looking for."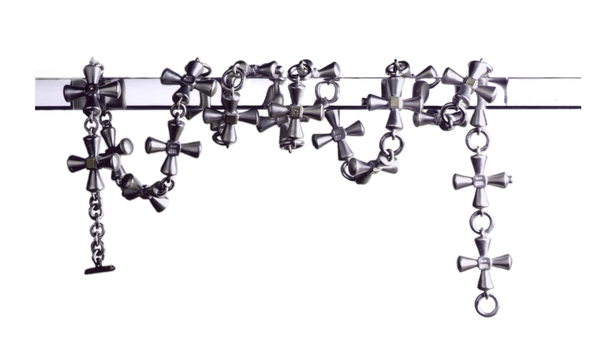 With a successful career working with Irish celebs are feature films, what is Sean's proudest career moment to date?
"One of the things that I would be most proud of would have been a question on my work on the Irish Leaving Cert Exam - in Art obviously [pictured above].
"They're asked to describe where I got my inspirations from, I joke and say it's Jaffa Cakes."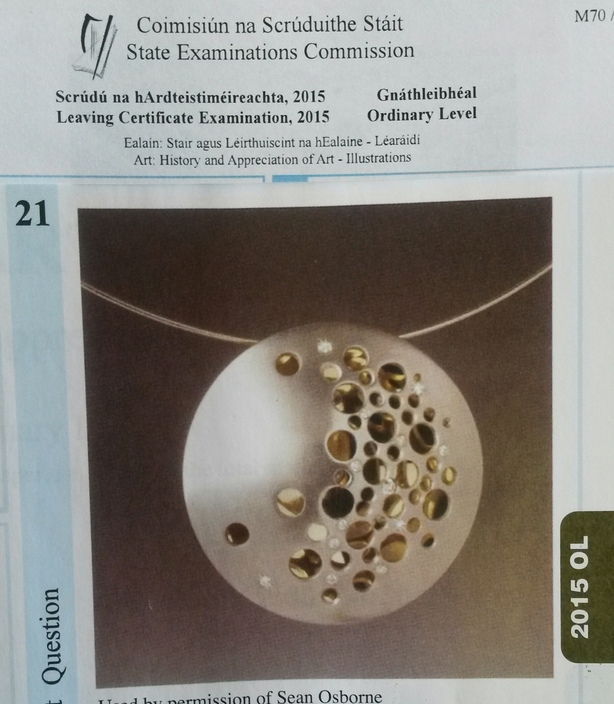 And that's not all...we found an interview that Sean did on RTÉ's Nationwide almost 10 years ago:
We need your consent to load this YouTube contentWe use YouTube to manage extra content that can set cookies on your device and collect data about your activity. Please review their details and accept them to load the content.Manage Preferences
You can see more of Sean Osborne's work on his website