This year, An Taoiseach, Leo Varadkar and RTÉ presenter and Cystic Fibrosis Ireland ambassador, Bláthnaid Treacy are supporting Cystic Fibrosis Ireland's Annual Flagship Fundraising Appeal.
Earlier this week, the two rolled out the purple carpet with 5-year-old Eva Rose Martin, who has CF, and her best friend, 6-year old Ciara Moore in a bid to encourage the country to dig deep to raise €100,000 for vital CF services.
We spoke to our own Bláthnaid Treacy to find out how she got involved and what the 65 Roses Day campaign means to her.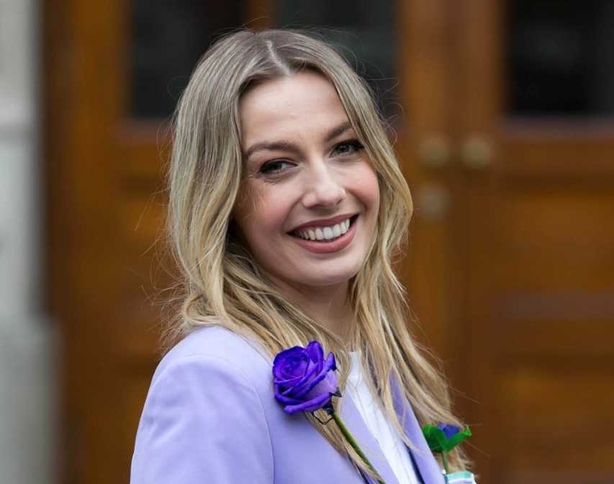 How and why did you get involved with the CF fundraising appeal?
It was a really easy decision to become an ambassador for this years 65 Roses Day. In Ireland, we have the highest prevalence of CF in the world, which is quite hard to believe because we're such a small country.
Over 1,300 people have the condition in Ireland and we want them to know that we have their back. We want to encourage everyone to donate just €2 by buying a purple rose or by donating on 65RosesDay.ie.
A school friend of mine, Shauna Taylor, who had CF, passed away last October. She was so young and such a vibrant person, it's hard to believe she's not here anymore. She's the reason I'm backing this campaign.
Cystic Fibrosis doesn't just affect the person with the condition, but it impacts family life too. It's down to parents to try and help their children with CF stay strong and healthy, fight off infections and give them the best life they can.
As people with CF are more prone to chest infections than the rest of us, a cold can become deadly. Hospital stays can be very lengthy and this obviously puts a lot of pressure on parents, siblings and friends, as well as the person dealing with the condition too. Cystic Fibrosis Ireland depends on the public almost entirely to fund patient support services, and they need our support.
There have been lots of advances in medicine now and the quality of life and life expectancy of people with CF has vastly improved. So the future looks bright, but we have to act now, to ensure that future.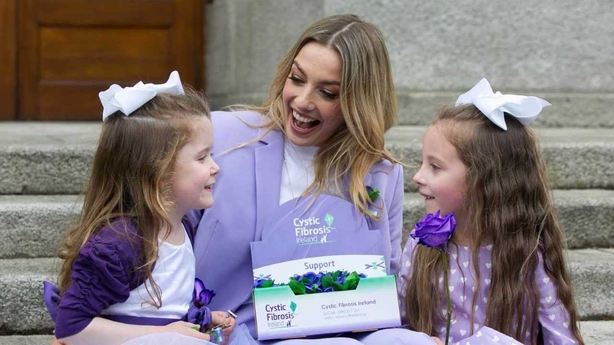 You've been involved with some great campaigns in the past - how important to you is it to use your platform for causes like these?
I think it's important to shine a light on an area or topic that needs it, the #MindYourSelfie campaign is all about treating one another with respect,  lifting each other up rather than tearing each other down. It's an anti-bullying campaign that gives you lots of tips and ways to be sounder to your classmates and to shake those metal health taboos.
We encourage people to open up if they feel down and have lots of tools and advice on the website. I would encourage primary and secondary school teachers to look at the free downloadable packs that could be given out in class.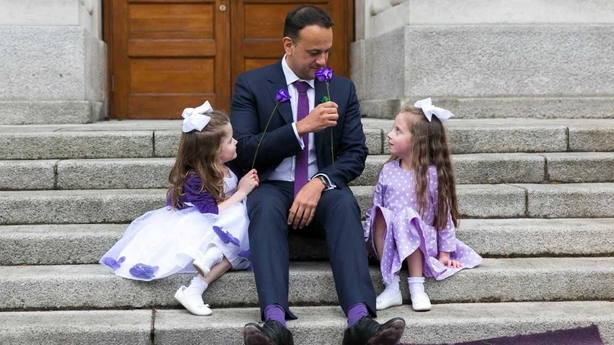 Cystic Fibrosis' 65 Roses Campaign kicks off tomorrow, Friday, April 13th and there a number of ways you can get involved. Get more info below.
Why not 66 Roses?
The "65 Roses" appeal gets its name from the way children with this condition often first say the words "cystic fibrosis".
How can I help?
People can support Cystic Fibrosis Ireland's 65 Roses Day on Friday, April 13 by:
Buying a purple rose for €2 in participating shopping centres and Spar stores
Donating online at 65RosesDay.ie
Completing a 65 Roses Challenge – for details visit 65RosesDay.ie
Texting 65ROSES to 50300 to donate €2 [Text costs €2. Cystic Fibrosis Ireland will receive a minimum of €1.80. Service Provider: LIKE CHARITY. Helpline: 076 6805278.]
Where does the money go?
Grants to members – for transplant support; bereavement; counselling; social and distress; fertility treatment; and exercise.
Grants for research – in 2017, Cystic Fibrosis Ireland provided over €350,000 in research grants including a project on the virtual lung, and post-transplant issues and the development of a smartphone app to encourage adherence to treatment. More projects will be supported in 2018.
Grants for clinical posts: in 2017, Cystic Fibrosis Ireland provided funding for five clinical posts, including three posts linked to the Mater transplant programme, a doctor's post in Beaumont Hospital and a physio post in Sligo Hospital. These posts cost over €230,000 and they will continue to be funded in 2018.