As Big Week on the Farm introduces the nation to the people who make rural life tick, Janice Butler travels to Co Kilkenny to meet reporter Helen Carroll (and dog Juno) to chat about family, farming and finding a balance.
Get a sneak peek of the interview below.
"A lot of the factors are out of the farmer's control, so it's very stressful," says Helen, adding that the issue will feature a lot in Big Week on the Farm, which goes out live every evening, covering the day-to-day challenges and pleasures of the farming life.
"I think it will be a different show because of it. The animals are all still inside and I imagine the tone of this year's programme will be completely dictated by the weather the last few months and the repercussions that have had on farmers."
Changing from one outfit to another for the shoot, Helen laughs that this is very different from her day job; "I wouldn't be one for dressing up, so it's fun. The glamour side of TV doesn't appeal to me, I'm more comfortable in my wellies and jeans," she says, adding; "I wouldn't mind somewhere a bit warmer sometimes."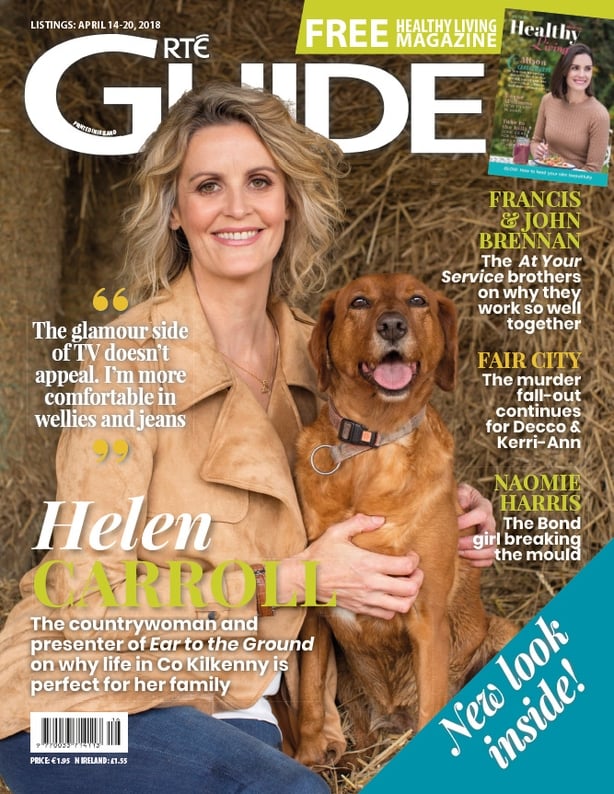 Elsewhere in the RTÉ Guide:
Outlander - Donal O'Donoghue chats to Sam Heughan as the hit series returns
At Your Service Francis and John Brennan tell Donal O'Donoghue the secret of their success
Young Offenders Andrea Byrne talks to David O'Sullivan and Jenny Dixon about their explosive scenes in Fair City.
Naomie Harris Michael Doherty chats to the Moonlight and 007 star about her action movie Rampage.
Owen Roe The leading Irish actor talks to Julie Lordan about his wide range of roles, from King Lear on stage to Dr Jim Cawley in Carrigstown
Healthy Living - This week's RTÉ Guide comes with a copy of Healthy Living which includes interviews with Alison Canavan and Vogue Williams, plus some top tips for walkers and climbers.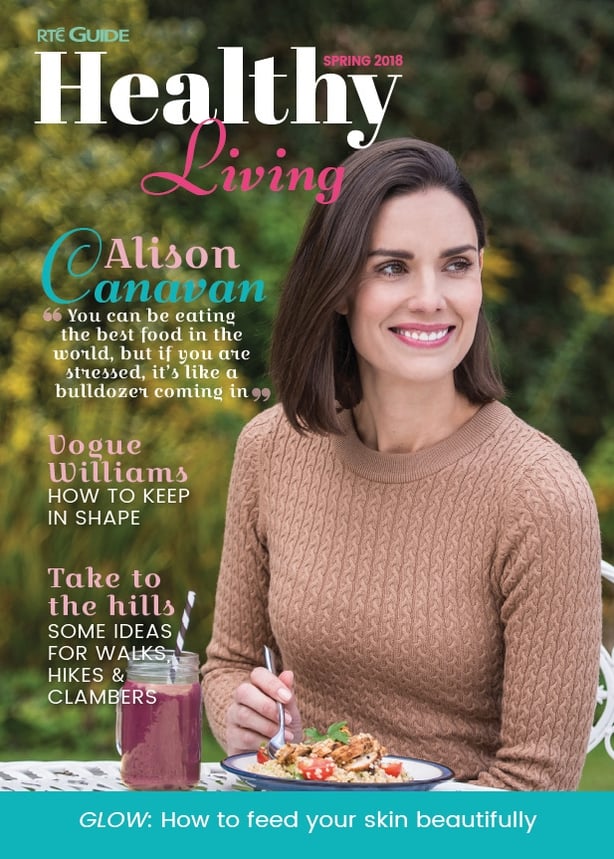 You can pick up a copy of the RTÉ Guide now.