Our eyes may be bigger than our stomachs, particularly at Christmas, as we cheerfully load up on vol-au-vents and mini quiches, but the stark truth is that households generate 20% more food waste over the festive period than at any other time. This observation prompted Ellie O'Byrne to take action. 
In the fight against unnecessary food waste, she and her family pledged to eat nothing but out-of-date food for the month of January. She lived to tell the tale and spoke to Ryan Tubridy about the experience.
"When you hit that figure that there's a million tonnes of food wasted in Ireland every year, that really gives you pause for thought and at the same time one in eight Irish people is actually currently at risk of food poverty so I just really started thinking, there's something going badly wrong here and I kind of want to find out what that is."
One of the most interesting things Ellie learned from the Food Safety Authority of Ireland is that 'best before' and 'use by' labels aren't the same thing.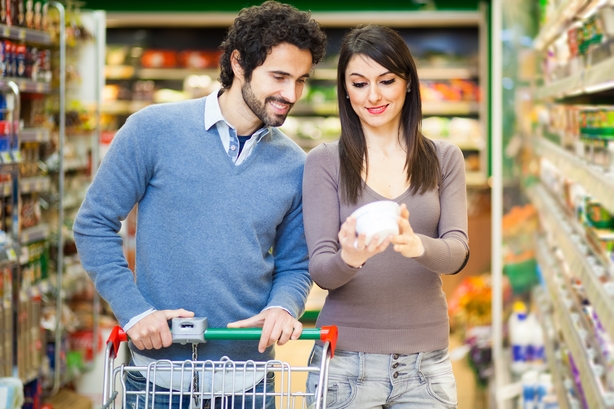 "Things past the 'best before' are totally edible, completely fine. They might be, you know the packaging might be a little bit damaged from being on a shelf too long, that type of thing, but they're totally safe and it's completely legal to sell that produce as well."
Used-by is a different story.  Fresh foods and meats bear such a label as to consume them after the date involved a certain amount of risk.
Overall, Ellie says the biggest lesson she learned was that this isn't just a domestic issue.
"450,000 tonnes of food waste in Ireland comes from the food production process and about half the remainder comes from retailers so even though individual people can do things like freezing more… they're all great but we actually need some kind of bigger changes…  My main message is probably just buy, shop small and local."
To listen to the full interview on The Ryan Tubridy Show on RTÉ Radio 1, listen above.