After fighting her way through an incredible four dance-offs, Erin McGregor has finally left the Dancing with the Stars stage with her pro-partner Ryan McShane.
Erin danced against singer Jake Carter and his pro-dancer Karen Byrne which left the judges divided. Judge Jules voted for Jake and Brian Redmond voted for Erin, leaving Lorraine Barry with the tough decision to save Jake.
We caught up with the Erin this morning to find out what she has planned next, whether she'll keep on dancing and the kind of support she got from her parents.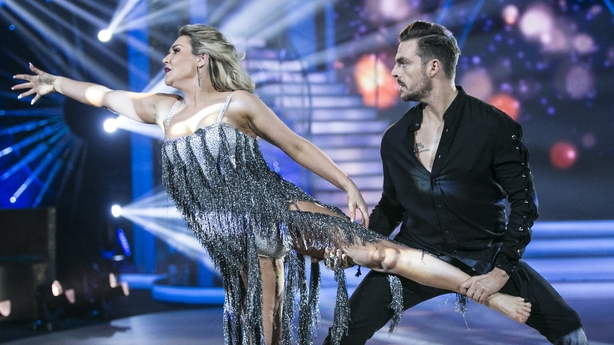 Speaking about her parents, Tony and Margaret, Erin admitted that they've had an absolute ball watching her on the show.
"Every Sunday, they get to go out and my father is a huge Strictly Come Dancing fan and then last year's season [of DWTS]. He literally never misses an episode, for sure, he is a huge fan.
"When I signed the contract, he said, 'I'm giving my ticket up for nobody'. Every week, they nearly were fighting to see who was getting a ticket but they had an amazing time and it's great just to have those memories as a family."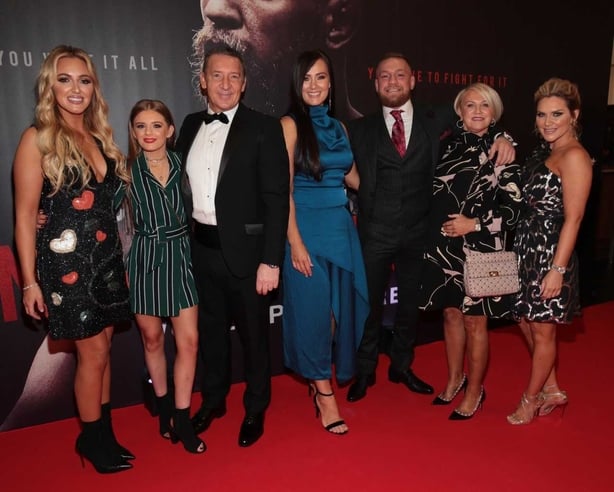 The McGregor Clan
As one of Ireland's most famous families, the McGregor's have supported each other at numerous events from Conor's fights in Vegas to Erin's dance-offs in Dublin. What kind of lessons has Erin learned to pass on to her own kids?
"My mother and father are nearly like our best friends so my mother knows everything about me - I ring her for everything. She's seen every tear, every smile, every laugh. She's always just allowed me to be myself, they've never been like, the pushy parents.
"I probably would be a bit of a 'dance mom' with my daughter but they've always just allowed us to be ourselves and stand on our own two feet - they support us no matter what so that's probably what I'll be like with my kids.
"I mean, my mother treats my daughter and my son and Conor's son the way she treats us. It's just one big unit I suppose and it's just grown every year."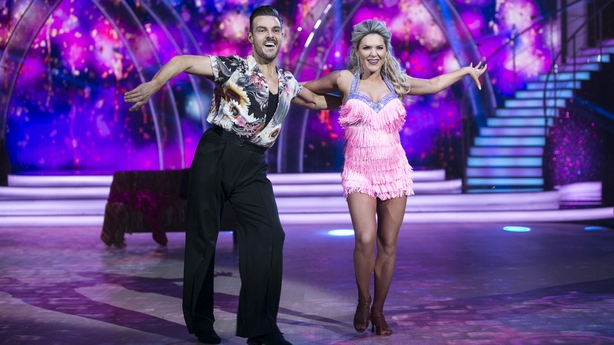 On the first week of Dancing with the Stars, Erin was shaking like a leaf before stepping onto the dance floor. Eleven weeks on and the Dublin woman was almost enjoying the dance-offs for the pure pleasure of having extra time on the floor. What changed?
"I think that was the journey I needed to go through.
"I needed to nearly feel that fear, feel the insecurities, talk about it openly."
"Feel the pain of, you know, people's opinions of me and then rise up from it to that moment where you go, 'you know what? I don't really care what anyone thinks anymore and I'm doing this for me.'
"It's been a dream come true to be able to dance. It's been an amazing journey, I had a great partner that held my hand - I mean, it's much more than a dance competition, I've said that right from the start and he's been there right through the whole thing".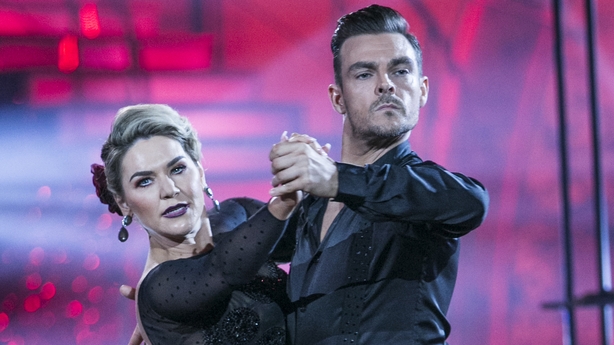 Now that the competition has come to an end for the fitness model, what does she have lined up next?
"I have a little bit of fear because I'm saying, 'please don't get back into that house coat'. I just feel like I love dance that much that I don't know if I'm ever going to find anything else again that I love as much. I don't know what's next I just hope that whatever it is, it will keep me out of the housecoat and keep on going."
Be sure to watch Jake Carter, Deirdre O'Kane and Anna Geary in the DWTS final this Sunday on RTÉ One at 6:30pm.