The RTÉ Guide catch up with three Irish celebrities who will be prominent for different reasons during St Patrick's Week.
Bláthnaid Ní Chofaigh's new documentary Lig Liom is to be broadcast this Thursday on RTÉ One. Read our sneak peek of this week's interview with the broadcaster below.
Bláthnaid examines our relationship with the Irish language, talks to non-native Irish speakers and travels to communities where language is bound up with identity. But Lig Liom is also a personal voyage for the broadcaster. "I basically ask to be left alone with my language," she explains.
"I have grown impatient with trying to lure English speakers to like the language. I've grown impatient giving my name to insurance companies down the phone and them saying back to me, 'in English!'"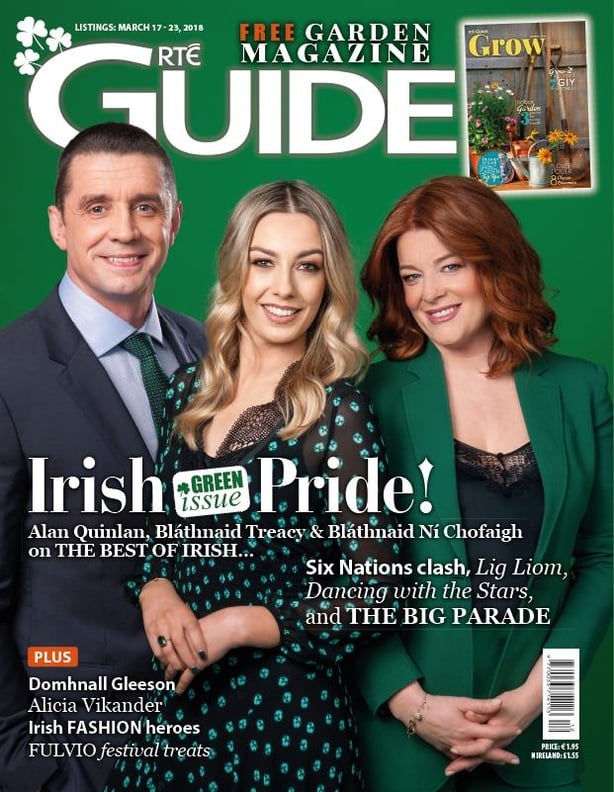 Elsewhere in the RTÉ Guide
Hardy Bucks The Boys are back in Town! Janice Butler chats to Martin Maloney
Alicia Vikander Michael Doherty travels to London to meet the Oscar-winning actress, ahead of the release of Tomb Raider
Oliver Callan Darragh McManus meets the comedian, satirist and man of many voices
Tracy Clifford The popular broadcaster tells Andrea Byrne about the health scare that dominated her 20s
Domhnall Gleeson Michael Doherty chats all things Peter Rabbit with the ever-busy Irish actor