Acclaimed double bass player and professor at the Royal Academy of Music in London, Chi-Chi Nwanoku OBE spoke to Ryan Tubridy about the extraordinary and poignant story of how her Irish mother met her Nigerian father in the 1950's.
"Theirs was an unconventional coupling… My mother was white, my father was black. Society was not in favour of this kind of union.
"As soon as my mother let her parents know that she'd met the man of her dreams, they said never darken our doorstep again."
Chi-Chi's mum did as she was told but received a surprise visit when her own mother showed up on their doorstep in London three months after Chi-Chi's birth. She secretly stayed for a week and that was the last the family ever saw of her.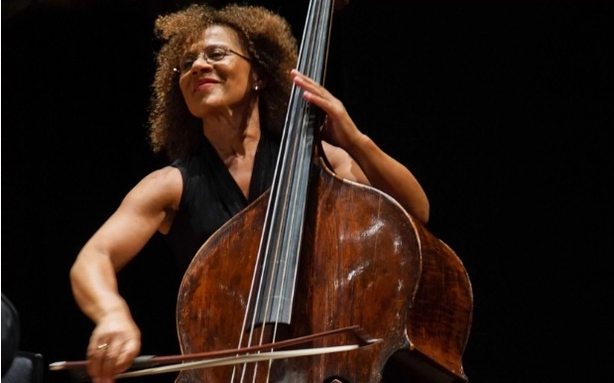 Two years later, the family, along with Chi-Chi's two-year-old brother made the boat journey to Nigeria when her dad learned that his mother was dying.
"My mother recounts that she had never felt more welcomed and celebrated in her life before that.

"She was welcomed with open arms, loving arms and unfortunately my grandmother had passed away by the time we arrived in Nigeria but we went on to stay there for two years. My mother was so happy there, we were all very happy there."
Chi-Chi's family returned to England where the five children were raised. Her parents decided to retire and build a house in Nigeria but her mother wanted one last glimpse of Ireland before she left.
She and Chi-Chi made the emotional journey together. Chi-Chi said: "Everywhere we went, we were embraced… Every single person that we came across said to us, we were ignorant back then."
Chi-Chi helped her mother to reconnect with her long-lost sibling via the internet and they were able to meet before her mother passed away. The connection that Chi-Chi and her family were able to make with Ireland is one that remains extremely meaningful to them.
"I can't tell you how much myself and my siblings love Ireland… I've even brought my children and there's just an undeniable bond… We carry it in us. Ireland is in us whether we like it or not and we love it."
You can listen to the interview on The Ryan Tubridy Show on RTÉ Radio 1 in the video above.