After an incredible ten weeks on the dancefloor, Rob Heffernan was sent home by the judges following his dance-off with fitness model, Erin McGregor.
Listen back to Rob and Emily Barker's interview with Ryan Tubridy on RTÉ Radio 1 earlier today.
As an Olympian, Rob was never going to struggle with the fitness element of a competition like Dancing with the Stars. However, according to the athlete, there were plenty of other issues to tackle.

Looking over the past ten weeks, it is clear that the Irish race walker has the stamina of a professional dancer but - for the first while at least - that's where the comparison ended.
"My struggles were the dancing when I initially came in. I was so self-conscious, I was so... the world was alien to me.
"I was so insecure about everything and to come as far as I have come with Emily's help is... there's just so much...to put into words, it's been incredible.
"It's been the most positive thing I've ever done in my life, coming where I came from. Me and Emily on day one to going out on a high like that tonight - it's all been good."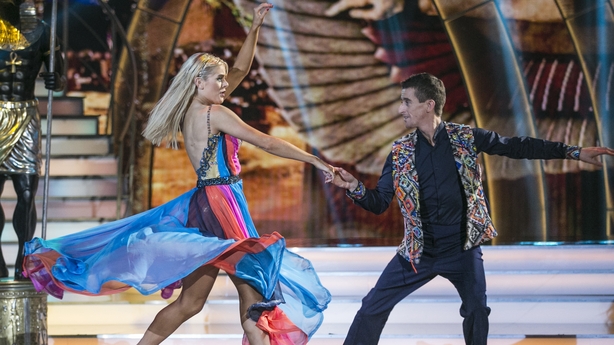 Off the dance floor, Rob had committed his life to the show - even skipping his 40th birthday celebrations in order to rehearse.
On Instagram, he was constantly posting behind-the-scenes footage of the lads in the dressing rooms, rehearsal time with Emily Barker and getting up to mischief with Jake Carter.
"I see the characteristics in Jake, he's such a driven young fella and he's got a great personality and he knows the balance between work and play.
"I think that's why I got on so well with him and he's so respectful. He's good and he's good craic and I think he made...
"I've been so lucky like I was living with Jake and paired up with Emily and we got on so well and that's what I'm the saddest about.
"It didn't bother me winning the glitter balI, I just really enjoyed being around them and enjoyed the whole experience."
It comes as no surprise to fans of the show that Rob will miss his time with Jake and Emily but what might surprise is Rob's fondness for the glitz and glam of the wardrobe department.
"The first couple of weeks I was like, 'Oh my God, what am I after doing?' and then it's just fun and you have to embrace it and have a bit of craic with it. It's just embracing the whole thing, it's not just the dancing, it's the whole experience of it."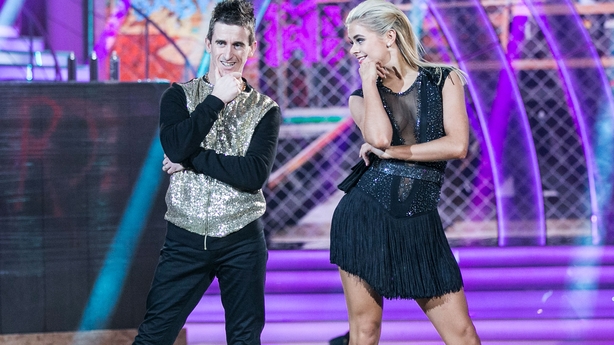 Of course, one thing Rob can look forward to now is spending more time at home with his family, especially as his final performance took place on Mother's Day.
"Oh yeah, Marian has a long list for me now but no, all jokes aside, Marian was the woman who initially pushed me to do this because Marian is my coach - she's going to be back coaching me now because I'll go back training.
"She said 'you need something different and I think you can do really well in this and it will be good for people to see what you're really like' and I said 'ah, no...' but she had to be careful what she wished for - I don't think she thought I was going to get ten weeks out of it!
"She's been brilliant, the kids have been brilliant - my kids love it and they were so supportive and it's going to have such a positive impact on them."
Don't miss Can't Stop Dancing every Friday on RTÉ One at 6:30pm and tune into Dancing with the Stars every Sunday on RTÉ One at 6:30pm.