Following the dramatic weather last weekend I think everyone needs to get out and enjoy the best that Ireland has to offer, while also supporting local businesses as they work hard to recover from the loss of revenue and cost of repairs.
It's also Mother's Day on Sunday, and there is no better excuse to have some fun family time together.
There are lots of fun festivals and events all over the island listed on YourDaysOut.ie but we've done some of the hard work and selected a few of our favourites taking place this weekend, as well as some early notice for some events next week.
1) Belfast Children's Festival
This year is the 20th anniversary of the family-friendly festival running from 9-14 March with theatre, dance, visual arts, music, literature, film and interactive workshops.

There will be a Big Botanic Birthday Bash, which will be jam-packed with fun family activities this weekend in the Botanic Gardens and Ulster Museum.

Other events this weekend include a Book Clinic, a Baby Rave and Pink and Blue where two clowns explore and play with what it means to be a boy or a girl… or maybe both… or maybe neither!
2) Killarney Mountain Festival
The inaugural festival will features screenings of short and feature-length documentaries about outdoor adventures in venues around the city. There are also talks from the likes of Scottish wilderness hiker Cameron McNeish and surfer and environmentalist Cal Major, as well as adventures into the mountains themselves.
The festival has planned for different levels of activity and ability, offering everything from a moderate hike to a guided ascent of Carrauntoohil and a 10 kilometre run in Killarney National Park.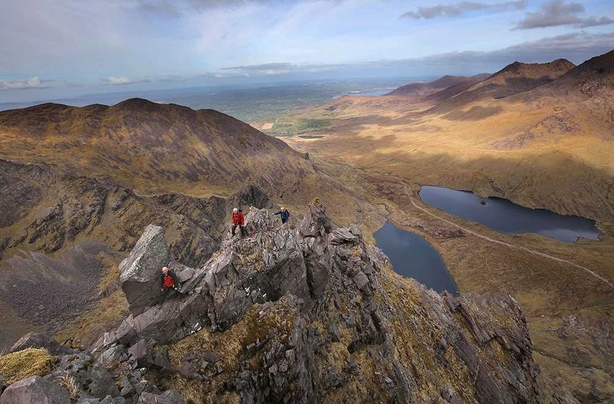 3) Sister Act: The Musical
Ennis Musical Society presents the smash-hit musical Sister Act all this week in glór. The show follows Deloris Van Cartier who finds her new calling when she is in a witness protection programme in a convent.
4) National Pyjama Day
The 15th National Pyjama Day is on this Friday 9th March, raising money for charities working with young children with additional needs.
Children, parents and staff of early education playgroups, like Panda Play Cafe, are sponsored to wear their pyjamas with many planning activities such as storytelling, pillow fights, and nursery rhymes. Over €200,000 was raised last year.
5) Brigit's Garden Mother's Day Lunch
Celebrate Mother's Day in the award-winning Brigit's Garden with a delicious lunch and enjoy a show of daffodils and hazel catkins around the Gardens as Spring continues to blossom and bloom.
6) Mother's Day Make and Decorate
Make this Mother's Day special with a visit to the National Museum of Ireland Country Life in Castlebar where you can make and decorate your very own keepsake.
This gift-making workshop will be the perfect way to spend an afternoon hour, as you collaborate with the most important woman in your life on a decorative hardback book that she will treasure for years to come.
7) Mother's Day at Airfield Estate
Mums go FREE on Sunday 11th March 2018. Take a leisurely stroll through our working farm with the cows, pigs, donkeys & hens, explore our organically managed gardens and even our Overends heritage experience.

There are plenty of play areas for the kids to run about and also lots of educational spaces to learn about the land and the food it produces. You can also enjoy a family brunch at Overends Kitchen. Booking in advance recommended.
8) Wells House Tiny Tea Party
Celebrate Mother's Day with your little, loved ones in the Great Dining Hall of Wells House and enjoy a high-tea picnic suitable for you, your little ones and their favourite cuddly friends.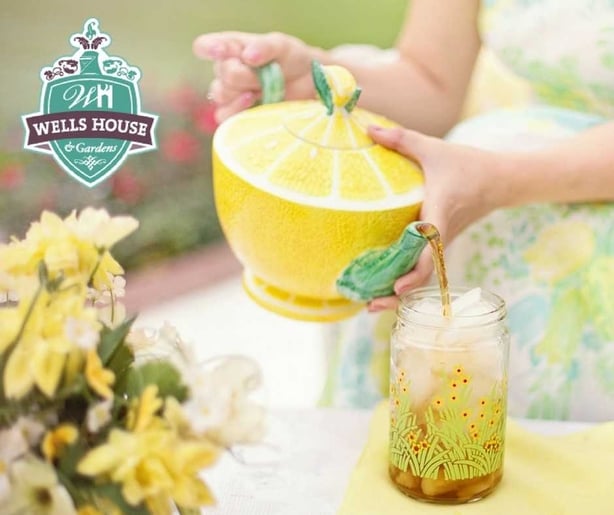 9) GAA Museum Junior Explorer Tours
The GAA Museum at Croke Park has announced it will be bringing back it's wildly popular Junior Explorer Tour for young families on Saturday mornings from 17th February to 26th May.
The family-friendly tour, created to bring to life the magic of the home of Gaelic games for younger visitors, was a sell-out success last year with the countries littlest GAA fans taking over the iconic stadium. The tour lasts about 1.5 hours and the route is fully accessible for buggies.
10) Sligo Children's Book Festival
The Sligo Children's Book Festival runs from Friday 2nd to Saturday 31st of March, with lots of book-related fun activities for children to enjoy. Events will take place at the Hawk's Well Theatre, The Model and schools in Sligo.
On Friday 9th and Friday 23rd of March from 4.30 to 6pm creative seven to nine year olds can join Dympna O'Driscoll at the Hawk's Well to create their very own fantastical dreams in a Dream Jars workshop. On Sunday 11th and 18th of March from 12.30 to 2pm ArtTrap at The Model provides the perfect space for children to innovate, explore and experiment, using art and craft-making processes with artists Sinéad O'Hanlon and Ana Faye.
11) Seachtain-na-Gaeilge
An fhéile Ghaeilge is mó in Éirinn & ar fud an domhain - The biggest Irish language festival in Ireland & around the world! 
Seachtain na Gaeilge is a community festival and the community organises the events. From local music nights to historical tours through Irish in the country's castles, there is an event for everyone. Bain triail aisti - 1-17 Márta!
12) Thóg Trál
Take A Trail at the National Museum of Archaeology to celebrate Chun Seachtain na Gaeilge 2018. Drop in and challenge yourself to our worksheets in Irish? Choose from Viking Ireland, My Favourite Object, Stone Age Ireland or the Treasury Trail. These worksheets will be available in the reception area and the activity cart in the Museum.
Chun Seachtain na Gaeilge 2018 a cheiliúradh, ar mhaith leat bualadh isteach agus tabhairt faoi cheann dár mbileoga oibre Gaeilge? Beidh rogha agat idir Éire na Lochlannach, An Déantán is Fearr Liom, Éire sa Chlochaois agus Slí na Seodlainne. Gheofar na bileoga ag an deasc fáiltithe agus sa charr gníomhaíochta ag an Músaem
13) Five Lamps Arts Festival
One of Dublin's most inclusive and creative community events, The Five Lamps Arts Festival is a unique showcase of arts, culture and social life in the heart of the north inner city. 
Featuring live music, walking tours, exhibitions, talk, theatre, comedy, dance and more. Enjoy Science Magic with Donal Vaughan or Silly Story Telling with Kevin Gildea on Saturday afternoon and on Sunday 11th there is a free Family Circus Workshop at 3pm.
14) The View from Earth, the View from Space: Exhibition
'The View from Earth, the View from Space' is an exhibition of art and science celebrating astronomy, the planets and the stars, as part of the NI Science Festival. This exhibition brings together great art that captures the awe of the celestial bodies alongside scientific artefacts and photographs by leading astronomers. 
The exhibition runs at the EastSide Gallery in Belfast until Sunday 25 March and admission is free.
15) Dinosaurs Around the World
Dinosaurs Around the World will transport you into the era of the dinosaur for a tour of an Earth very different from today. With advanced animatronics, a multi-layered narrative, fossils, authentic casts, cutting-edge research and immersive design elements you'll experience the Age of Reptiles as it comes to life! 
16) Xtreme Funfair Swords
Xtreme Funfair returns to The Pavillions in Swords where you can enjoy all the attractions from the family rides to the white knuckle rides.
They open on Friday 2nd March and run through to the St.Patrick's Day weekend. Tickets are pay-as-you-go or you can pre-purchase tickets online in advance for a discount.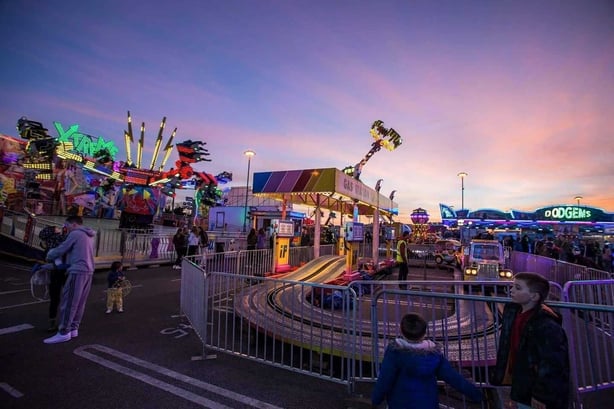 17) Iontas Theatre, Castleblaney
Ceol Connected's The Quiet Tree is an intimate traditional music, storytelling, and puppetry performance specifically designed for young children and their families showing in Iontas Theatre, Castleblaney on Sunday afternoon.
This delightful music performance takes children and accompanying adults on an adventure through the forest where they explore musical instruments, sing, and dance, and help Ornaith the owl, Sorley the snail, and Faolán the frog bring the little oak tree to life.
18) The Princess Concert Ball
"Hear Ye, Hear Ye...you are cordially invited to the attend the Princess Concert Ball on Sunday afternoon in the Moat Theatre".
Watch the six princesses - Anna, Ariel, Belle, Cinderella, Elsa and Snow White perform as a girl-band in this hour long, special interactive sing-along concert, with appearances and performances from special guest stars Olaf, Buzz-Lightyear, The Queen of Hearts and more!
19) Belltable, Limerick
Little Folk on Tour perform two shows in Limerick this Saturday. The show is a fun filled exploration of music and movement perfectly suited for your energetic under 6's.
Join Kyle Riley as he leads the children (and their adults) through a variety of music that gets them singing, jumping and shaking.
Three things to do next week
1) Dublin Bay Prawn Festival
Howth is the place to be next weekend for the annual Prawn Festival and this year looks like being one of the biggest yet. Featuring food tents with a selection of dishes from local restaurants (not only prawns), live music, funfair and even a dog show!
2) St. Patrick's Day Parades
Next Saturday is St. Patrick's Day and every county in Ireland will have a parade featuring the best local talent, clubs and businesses.
The main parade in Dublin has a theme Home is Where the Heart is, and spectacular floats and flamboyant performances will weave their way through the streets of Dublin, cheered on by over half a million spectators.
3) Roald Dahl's Revolting Rhymes
On Monday 19th of March at 3pm, enjoy the wonderful anarchic work of children's favourite Roald Dahl with storyteller and artist Wayne O'Connor as famous fairy tales are re-imagined in a suitably revolting manner at the Hawk's Well as part of Sligo Children's Book Festival.