The doyenne of Irish food, Rachel Allen, tells Janice Butler how life is changing as her children grow older and she looks forward to some 'me' time in this week's RTÉ Guide. Get a sneak peek of their chat below.
What's it been like to work so closely with her husband, Isaac Allen? "Most of the time, we work really well together.
"I think, though, if we were to be chefs in a kitchen together that might be different," she laughs, adding that they have quite different personalities, which creates a good balance in their relationship.
"He's probably quieter and more reserved than me, in a way. I like chatting to anyone, I'd talk to the wall. But it's a good balance that works, thank goodness."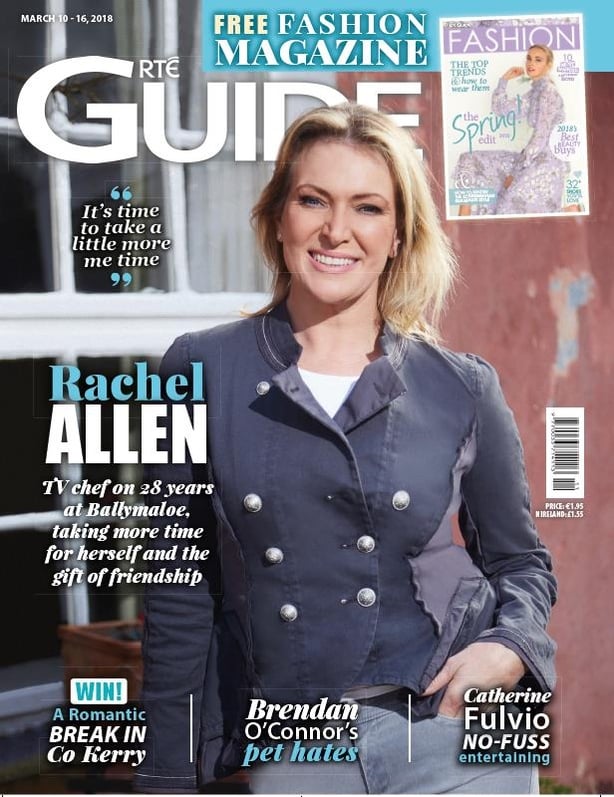 Elsewhere in this week's RTÉ Guide:
Grow Cook Eat In this new series, Grow It Yourself advocates Michael Kelly and Karen O'Donohue show us how it's done.
Brendan O'Connor As Cutting Edge returns for another season, host Brendan O'Connor reveals what cuts him up about modern life
Rita Simons Her time as EastEnder Roxy is over, but as Legally Blonde comes to Dublin, the actress
says she is loving her new life in musicals.
Nigel Havers Cast many times as a charmer and a cad, the English actor explains to Donal O'Donoghue what a 'letterbox actor' is
Weight Watchers Mother and daughter tag team Kathleen and Mary McKenna talk about their weight-loss journey.
The Spring Edit 2018: An RTÉ Guide fashion special with top trends, the season's most wanted items, best beauty buys and more!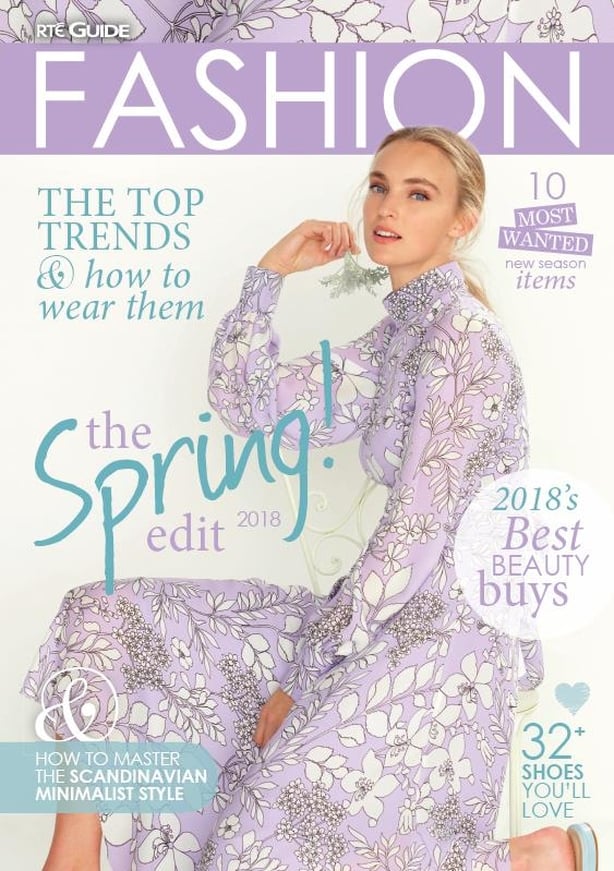 The RTÉ Guide is on sale now.