Tonight on RTÉ2, Don't Tell the Bride returns with a magical episode at 9:30pm. 34-year-old Victor Garcia is ready to walk down the aisle with 29-year-old Brendán O'Regan... or at least he was.
The couple met one another on a night out in The George in Dublin nearly two years ago. Since then, the two have been as inseparable as Ron and Hermione.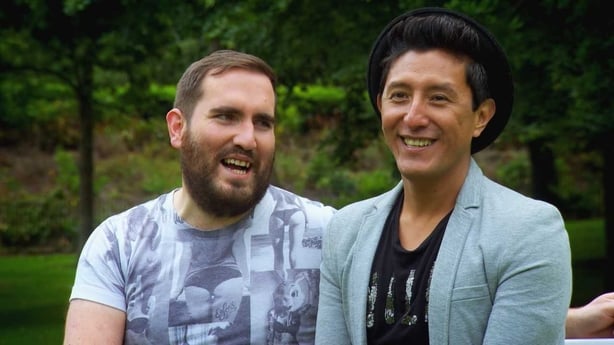 However, Victor is not a fan of his Gryffindor robes and flat out refuses to take part in the "riddikulus" affair. As it turns out, he has never even seen Harry Potter and has no idea why his husband-to-be would commit to the theme.
As his friends attempt to comfort him, Victor, who had been hoping for a classy wedding wearing a sharp tuxedo, takes to the couch and sheds a tear. 
"I can't go to the wedding wearing this because I don't want my wedding to be a circus." 
"I am extremely disappointed in Brendán and I don't know, literally, what he is thinking.
"He is just thinking about him, he is not thinking about us. I am not going," he says.
We need your consent to load this YouTube contentWe use YouTube to manage extra content that can set cookies on your device and collect data about your activity. Please review their details and accept them to load the content.Manage Preferences
Things aren't looking up for the couple as Victor discovers that his beau has transformed the Clonakilty Model Railway Village into Platform 9¾  and has managed to find an owl to deliver the rings.
Can Brendán cast a spell on Victor and get him to the wedding or will they both be searching for an invisibility cloak before the day is out...
Watch Don't Tell the Bride every Monday on RTÉ2 at 9.30pm