Last November, Operation Transformation host Kathryn Thomas announced on Instagram that she was expecting a baby with her fiancé Padraig McLaughlin.
Now at 32 weeks pregnant, the TV presenter is as busy as ever with both work and working out. Yesterday afternoon, she told Ray D'Arcy that she wanted to educate the Irish public about staying fit while expecting a child.
"Every pregnancy is different, every woman is different, but I've gotten special clearance from my doctor and from the trainer that I work with," she said.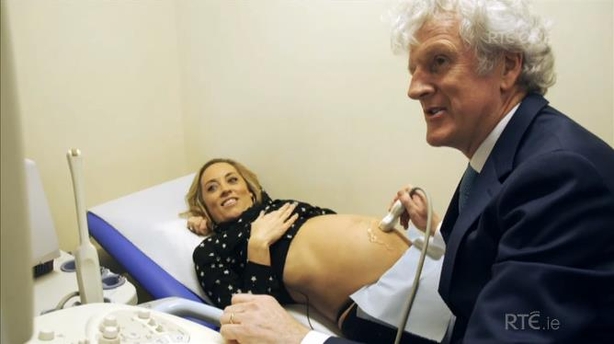 As part of last night's Operation Transformation, the 39-year-old had a prenatal scan on camera. Viewers watched as Kathryn became emotional watching her baby on the monitor while her doctor talked her through the experience.
"Head first, so it's in the right position, heartbeat and fluid around the baby is fine," he said.
Watching the scan, Kathryn began tearing up: "It never ceases to be amazing...that's a leg is it? That's what's kicking the hell out of me!"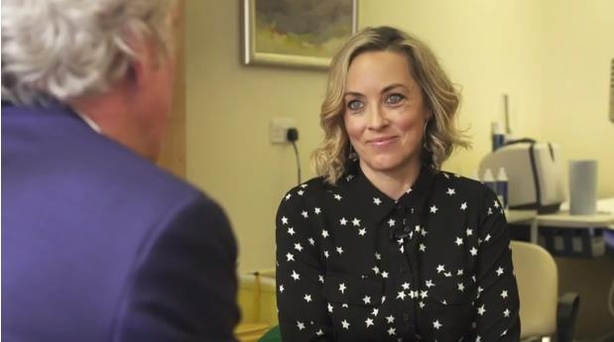 When it comes to exercising when pregnant, both Kathryn and her doctor agree that it comes down to the individual and you should always seek medical advice before training while pregnant.
"You can't take something that is for everyone. You take the general message and then you apply it to yourself but, I think the message is that exercise is good and keep doing it while you're pregnant."
Tune in to RTÉ One on Tuesdays and Wednesdays at 8:30pm to watch OT or catch up on RTÉ Player.